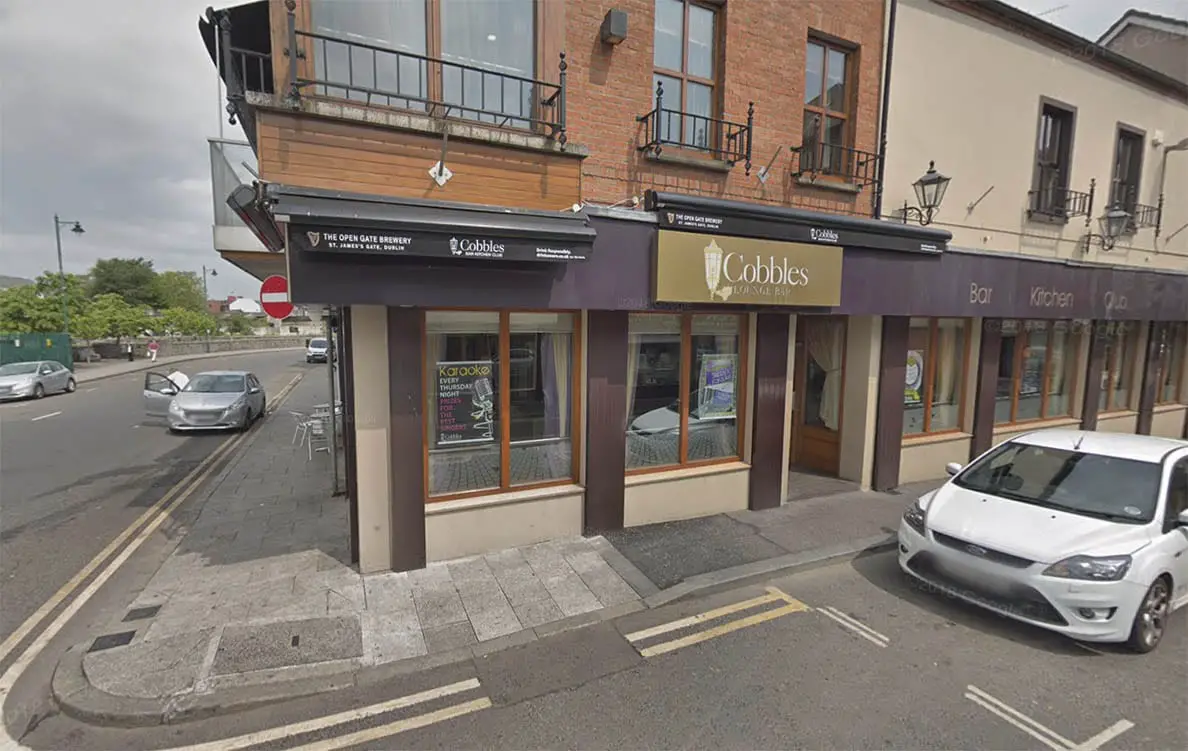 Three men who punched and a kicked a man over the St Patrick's weekend will be sentenced on Friday.
A judge told one of the defence barristers: "If a member of the public was shown the footage of the incident, what would they think if I said they were not going to prison?"
All three men had been due to be sentenced at Newry Crown Court on Monday and appeared in the dock together.
Ryan Cromie, 24, of Silverbridge Road, Silverbridge, stood charged with one count of assault occasioning actual bodily harm.
Meanwhile Stefan Sean Jenkins, 24, of Mountain View Villas, Camlough, and Shay McLoughlin, 22, of Church View, Bessbrook, both faced offences of affray and assault occasioning actual bodily harm.
CCTV of the incident was viewed in court; it showed three men, identified by the defence barristers as the defendants, attack another male.
The injured party was grappled and punched by two of the men with a third joining later.
Whilst on the ground several kicks were launched at the injured party.
Prosecution barrister Geraldine McCullough summed up the attack saying: "Mr McLoughlin can be seen grappling the injured party, Mr Cromie then arrives and delivers punches to the head and torso.
"Mr Jenkins then comes delivering one punch and kicking the injured party three times whilst he is on the ground."
Court heard that the three men had pleaded not guilty when first arraigned on September 27, but after a change on charges all entered guilty pleas on November 26.
Court heard that the charges of affray faced by McLoughlin and Jenkins referred to an incident earlier in the evening.
The two had been drinking in Cobbles Bar in Newry but were ejected from the premises after having an argument.
This carried on outside where McLoughlin was seen to have grappled Jenkins to the ground in the middle of the street before kicking him.
For the assault, it was heard that on March 19 the injured party had been out socialising.
After feeling drunk he left Cobbles Bar in Newry to walk to Monaghan Street to get a taxi home. This is when he was attacked by the three men.
Police, who had been in the vicinity after being called to the earlier disturbance involving two of the defendants, stopped the altercation.
Officers described this as a "frenzied attack" which ended with the injured party left motionless on the ground.
A constable swung a baton at McLoughlin, but he continued to kick at the injured party.
He took up a fighting stance towards police but later complied.
Cromie was seen punching the injured party three times before making off. He was later apprehended by police.
The victim was left with blood covering his lips, nose and the back of his head.
A pool of blood was observed by police on the ground where he had fallen.
The injured party also had cuts and abrasions to his face along with a swollen lip.
He was taken to Daisy Hill Hospital at around 1.40am, where it was seen that he had swelling to the left of his head, but no internal damage to his skull or brain.
When interviewed the next day all three defendants said that they had been very drunk.
Jenkins displayed remorse when he was shown the CCTV footage and told police: "I feel like I'm just a scumbag, there is no call for that."
Cromie stated that he had broken up the argument between the other two defendants earlier that evening but remained silent when shown the CCTV.
McLoughlin said that he was "sick" and asked that he was not made to watch the footage again.
It was pointed out that all three men came before the court with no relevant record.
Defence Barrister Kevin O'Hare, who represented McLoughlin, said his client had pleaded guilty after the amendment of charges.
It was heard that McLoughlin had faced charged of attempted grievous bodily harm and this, Mr O'Hare claimed, had been what had prevented an earlier guilty plea.
The debate which court heard had been around the question as to whether McLoughlin had delivered kicks to the head of the injured party.
His Honour Judge Gordon Kerr QC stated: "I find it very hard to believe that being knocked to the ground by three men, who then kick you, cannot be seen as a serious assault.
"They are not precision artists. If they are kicking, they might hit his head but that was not going to stop them."
Mr O'Hare said: "The CCTV shows no kicks to the head. This was abhorrent behaviour akin to a wild animal.
"It is fortunate that more damage was not done to the injured party."
He added: "When someone falls to the ground, all action should cease. Mr McLoughlin comes before the court with a clear record, this is completely out of character for him."
Court heard the McLoughlin had been working as a car mechanic for the past five years since leaving school. Several references about his character were handed to the judge.
Mr O'Hare stated: "These paint a very different picture, not someone who behaves in the way he did on this occasion. This was the behaviour of a drunken lout."
He added that he accepted alcohol was not an excuse but in the time prior to the offence McLoughlin had been abstinent from alcohol during a six-month physical bootcamp.
Mr O'Hare commented: "Mr McLoughlin had gone out for St Patrick's weekend. He consumed far too much liquor and this seemed to have a much stronger effect on him due to his prior abstinence."
It was heard that the defendant had been rated as a having a low likelihood of reoffending by probation.
Mr O'Hare told court: "Mr McLoughlin's parents are not here today as they are ashamed and traumatised by his actions.
"My client is now abstinent once more and is now back working hard."
Defence barrister Bobbie Rea, who represented Jenkins, stated: "To read his references, this is a young man completely divorced from the deplorable set of events of which he is charged.
"This is an industrious young man who has never engaged in any adverse conduct, never mind one as disgusting as this incident."
Judge Kerr commented: "I am chosen as someone fit to sentence these men, but if a member of the public was shown the footage of the incident, what would they think if I said they were not going to prison?"
Mr Rea replied: "These people would think that those who engage in such activities deserve what is coming to them, but they will not know how out of character this was."
Defence barrister Kevin Magill, who stood for Cromie, stated: "All parties had been at the nightclub, when the other two men had an altercation my client acted as peace maker."
He commented: "This is a fall from grace for a man who left school and went straight into work."
It was heard that Cromie was employed at a sign making company in Lisburn and that he travelled there for work five days a week.
Mr Magill stated: "This is a clever, hardworking young man and it is accepted that alcohol cannot be an excuse for this attack.
"This is all alien to him. He has not been involved in anything like this before, he has not been involved in anything since and is unlikely to be involved in matters such as these again.
"Matters like this, if it were not for the involvement of the other two defendants, would normally be dealt with in the petty sessions."
Judge Kerr responded: "There will be no comparison to what I do with this case and what is done at the Magistrates' Court."
The case was adjourned until Friday morning for sentencing, and all three men were remanded into custody until that date.
Sign Up To Our Newsletter