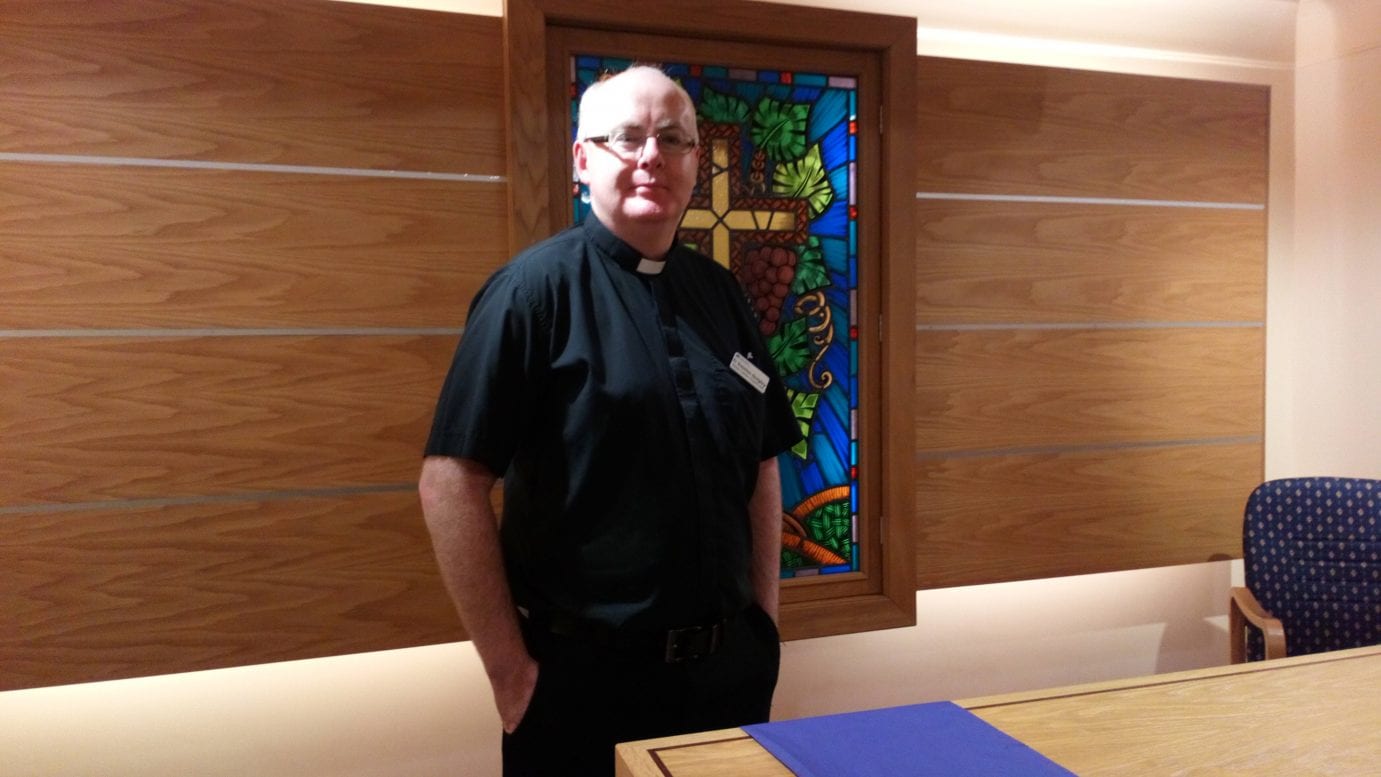 Tributes have been paid to a popular Newry priest – and Daisy Hill Hospital chaplain – following his reassignment to a new parish.
Fr Damien Quigley made the announcement over the weekend stating that Archbishop Eamon Martin had appointed him to the Parish of Dunleer to serve there as parish priest, effective September 9.
Fr Quigley wrote: "I will be leaving Middle Killeavy and hospital chaplaincy in the first week in September. This is not 'goodbye' just yet but that time is approaching.
"As you can imagine, these are days of mixed emotions for me and I would treasure your remembrance of me in your prayers. Please also pray for the people of Dunleer Parish as they say goodbye to their parish priest of many years.
"When I came to Middle Killeavy almost seven years ago, now as a newly ordained priest, I pledged to do my very best to help you – the people I serve – know that you are sought after, loved and forgiven by God. Please pray that I may also serve the people of Dunleer in that way, to the best of my abilities, with the support of their prayers and, above all else, with the grace of God."
Lorraine Poucher, Managing Director of Pouchers Funeral Directors, paid tribute to the priest.
"We are deeply saddened to learn that Fr. Quigley will be leaving the Middle Killeavy Parish and his chaplaincy at Daisy Hill Hospital," she said.
"Throughout his seven years here in Newry, we have been truly blessed to have had the constant spiritual accompaniment of Fr. Quigley. The compassion and connection he provided to families in their time of most need reflected the kind and caring nature that all who met him will have recognised in him."
"Please join us in prayer as Fr Quigley serves his remaining days in our community and wish him well in his future Ministry.
"On behalf of myself, Sheehan, Jordan, Gerard and the entire Pouchers team, we thank Fr. Damien Quigley for his devoted service and keep him in our prayers."
Sign Up To Our Newsletter