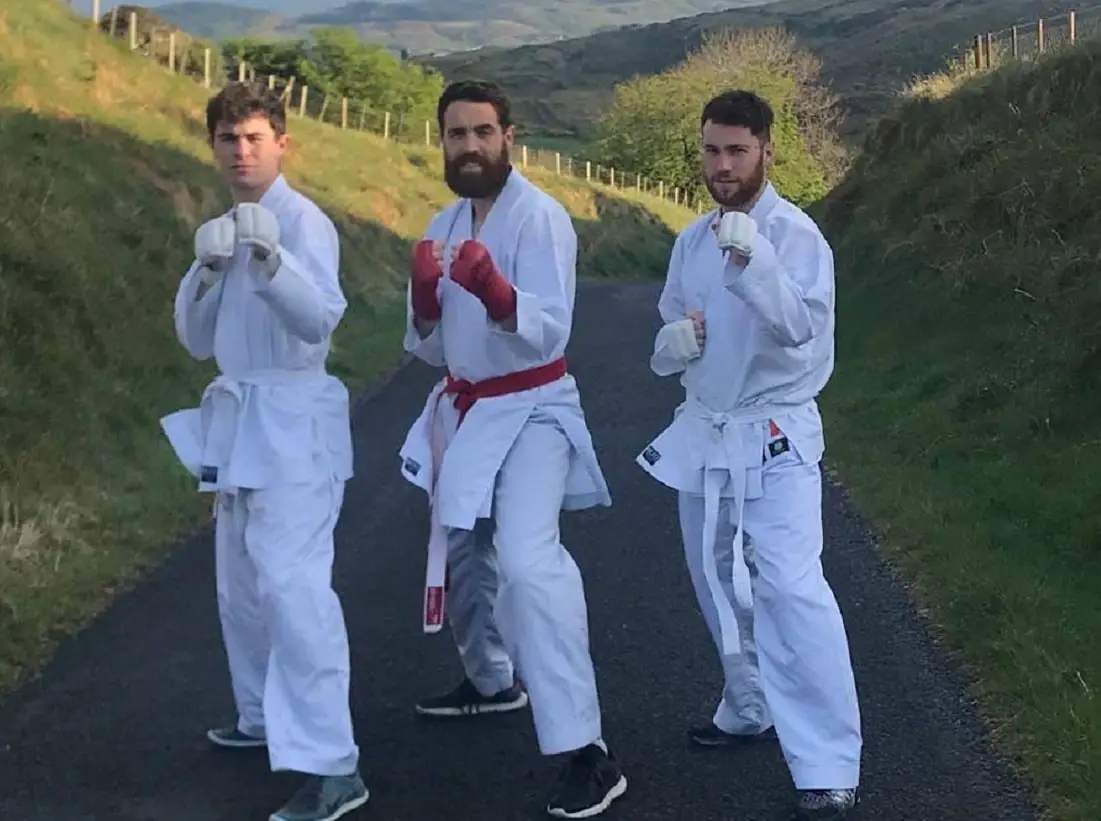 Three brothers will be taking on a 300k challenge to raise much needed money for PIPS Hope and Support in Newry.
On top of this , they will attempting to achieve this mammoth task in just five days, whilst dressed in their karate gear.
Gerard, 29, Barry, 23 and 18-year-old Conor McAnulty from Castlewellan are all  former karate world champions.
Their aim is to raise £2,500 for PIPS Hope and Support in Newry.
And behind the idea was the brothers' friend, mental health campaigner and Blackwatertown native, Cahir Clancy.
Speaking to Armagh I Cahir explained: "I work in the mental health sector, helping people overcome poor mental health and would also try to raise awareness on this through social media.
"I would be friends with the three boys and we just sort of came up with this idea. I would work with PIPS Hope and Support in Newry, who offer suicide prevention and counselling.2
Cahir said that due the coronavirus pandemic PIPS, like many other services, are struggling with funds with all normal avenues of fundraising falling to the wayside.
He said: ""We are just trying to promote it and raise awareness. Any money which we raise is going to give Hope and Support a lift.
"In my own work I have found that the people who are isolated as it is are really struggling at the minute. I feel now more than ever the support services such as suicide prevention, counselling, addiction services, should be kept functioning and going."
They have set a target of £2,500 but Cahir commented: "It would great to raise as much as we can. Any support or awareness would be absolutely appreciated.
"I would know Seamus quite well, the founder of PIPS, and they are very honest people doing very honest work. There's no other way of putting it."
Cahir added: "People have been talking about this pandemic, it is a pandemic and a health crisis, but we have been battling a mental health pandemic for decades.
"The current situation is isolating people who are already socially excluded just by the very nature of how they grew up, the barriers, their access to education etcetera.
"I have been saying to people, not to underestimate the effect that a tenner can do. I mean say a hundred of my Facebook friends were to donate a tenner each you are covering a counsellor's expenses there for maybe two weeks."
The lads will be starting their challenge from Monday. To make a donation you can visit their Just Giving Page.
Sign Up To Our Newsletter