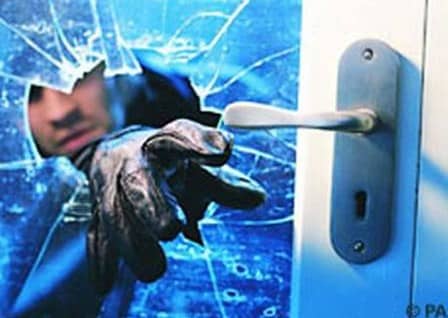 A pensioner was attacked as thieves ransacked her home in Jonesbrough earlier today (Thursday).
The thieves gained access through the back door and "went through the house like a whirlwind," according to a local councillor.
"Although nothing was stolen, this is little comfort to the pensioner or her family who are distressed by the invasion and destruction of her home," said Sinn Féin councillor Mickey Larkin.
The local elected representative confirmed that he had discussed the most recent incident with the PSNI.
He said: "I have spoken to the police in relation to this incident and am aware that a number of items were recovered which may offer up forensic evidence which helps identify those involved."
His colleague Megan Fearon MLA, echoing the sentiments, stated: "This outrageous incident was not only an attack on a vulnerable person but an attack on our community.
"This community will not tolerate those who target the vulnerable or disadvantaged. I would ask that residents remain vigilant and call with neighbours to ensure they and their property are safe."
Read more news:
Watch what happens when Armagh residents park where warden instructs them
Armagh arson attack 'could have had a tragic outcome'
Police raid suspicious building in south Armagh but it wasn't what they expected
Stolen vintage tractor spotted; owners believe it could be in Armagh area
Newborn lambs just eight hours old stolen along with two pregnant sheep
Renewed appeal for stolen cattle as five more are recovered in Darkley
Brave Clare's justgiving appeal to open children's sensory room at Daisy Hill
'What planet are they on?' Hundreds turn out to protest new SRC campus plans
Staggering 8,000 names removed from electoral register across county's two constituencies
Join Our WhatsApp
Don't miss a headline with a daily round-up as well as major breaking news. Message 'News' to 07938050001.