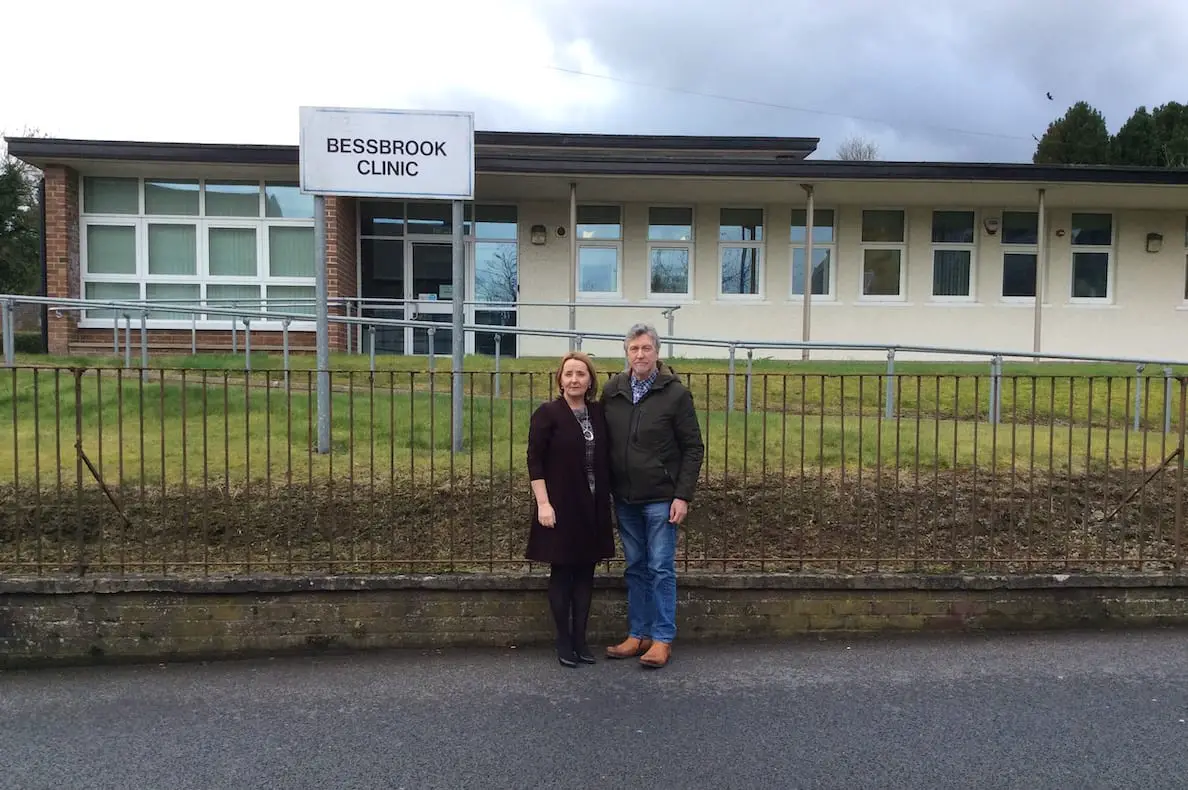 Concerns have been raised over the decision by the Southern Health Trust to relocate the community nursing team to a central hub at Ivybrook in Newry.
The community nursing team serving the wider Newry and south Armagh areas will be moved from their current sites of delivery of services to a centralised hub at Ivybrook in Newry.
Sinn Fein councillor Roisin Mulgrew says this move "is a cause of concern".
Adding: "For example the staff and services provided in and from Bessbrook Clinic serve a wide rural area.
"The logic for removing staff from Bessbrook to travel to Newry and then travel back out to Bessbrook, makes no sense either to staff or many of those in the community I have discussed the issue with."
The local councillor said that she, along with her colleague Mickey Brady MP hoped to discuss the issue with both staff and the Trust.
Councillor Mulgrew continued: "Myself and Mickey intend meeting with staff on whom this decision was bounced on without any prior consultation.
"We also hope to meet with the Trust to make clear our serious concerns about this proposed removal of the staff. Unfortunately when things like this happen it signals the end of a service and we can't allow that to happen.
"Bessbrook Clinic is valued by the community and essential to the health and well being of all in the area."
Mr Brady added: "Staff like myself are worried about the impact on service to patients. This has to be a priority. The area served is a large rural community and the Bessbrook facility was viewed as an effective and efficient hub."
A spokesperson for the Southern Trust said: "The District Nurses who work from Bessbrook Clinic are part of the Newry and South Armagh Integrated Care Team along with their Social Work and Occupational Therapy colleagues who are based at Ivybrook on the
Dromalane site.
"Staff have been aware of the plan to bring the whole team together to the Ivybrook base as soon as space becomes available and have been invited to see ongoing refurbishment work in their new accommodation.
"District Nurses from the team, currently based at John Mitchel Place are due to move to Ivybrook in a few weeks and we look forward to their colleagues from Bessbrook joining the rest of the team in the coming months.
"The Integrated Care Team is a Community Service primarily delivering care to clients in their own homes. We also plan to continue to use a room in Bessbrook for the small number of people who do attend the Clinic, so our service users will experience no difference to the care they receive.
"Staff should benefit from greater peer support and better allocation of workload from sharing the same base and we hope that improved communication and multidisciplinary working will enhance the service we provide for older people across the area."
Sign Up To Our Newsletter