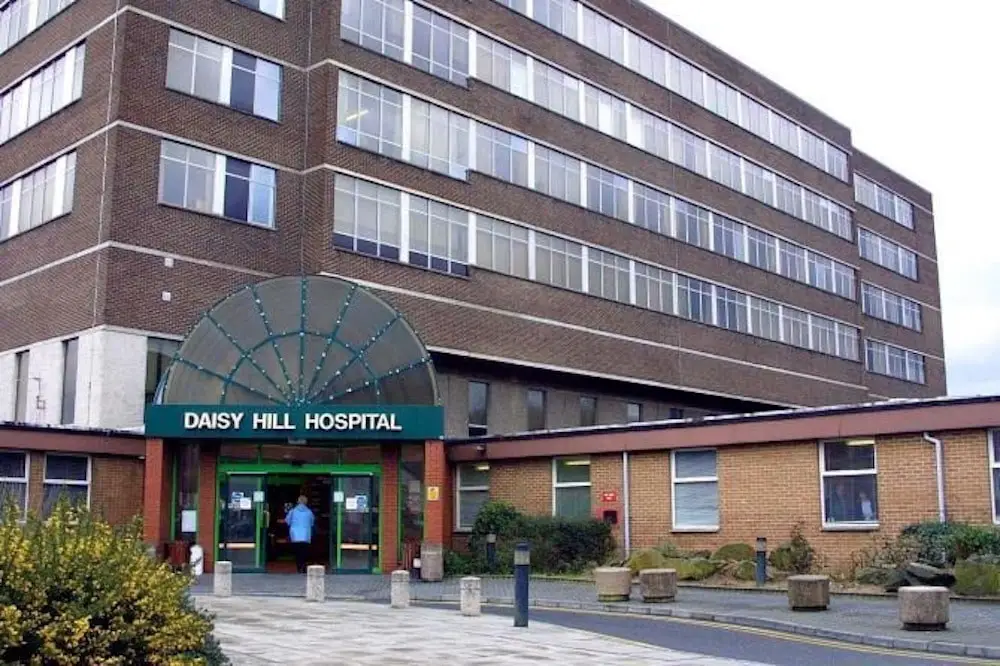 A future "blueprint" for Daisy Hill hospital is to be tabled in a regional network plan in the autumn, according to the Southern Trust chief executive.
A crisis over staffing at the Newry hospital has seen thousands of people recently taking to the city streets in a public protest (June 25) over fears of reduced services.
It is understood that nine consultants have left Daisy Hill within the last year with six of those being within the last three to six months as some services such as stroke treatment, have been re-directed to Craigavon Area hospital.
Chief executive of the Southern Trust, Maria O'Kane addressed concerns at a special meeting with Newry, Mourne and Down District Council (NMDDC) this week.
She said: "In terms of the future plan for Daisy Hill, obviously we will not do that on our own, there is a regional blueprint that is being developed in relation to all the hospital network across Northern Ireland.
"What we would want is feedback from our staff, the public and others in terms of what the future of Daisy Hill hospital looks like.
"We will move into that space again in the autumn time, when we have the winter plan finalised to then start to do the work around the future of Daisy Hill in relation to the wider context.
"I would hope that some of the people around here (council chamber) would be involved in all of that, giving feedback in relation to all of that."
Councillors in the NMDDC chamber raised their concerns with the Trust chief by highlighting issues raised by worried staff members on employment and services moving away from Daisy Hill.
Ms O'Kane responded: "In terms of issues raised (in chambers) with a 'diconnect' between management and staff, we have 15 and a half thousand staff in the Southern Trust and again I think it is impossible to have conversations with everybody every day.
"I think that given the level of communication and everything else that has gone across the Trust, I completely accept that not everybody will have the same level of information on any given day.
"The lack and the gaps in that at times has certainly led to anxiety and that is the bit I worry about, is that we try our best to communicate back and forth as much as possible, as much as we can.
"But unfortunately, because of the size of the organisation it is impossible to make sure everybody gets all the information at the same time.
"We will keep working on that because we realise that communication is key and that getting the message out to 15,500 people is really challenging."
News of the loss of a number of consultants in Newry has now see the chief executive detail employment statistics at Daisy Hill including six new consultants.
Staff levels of anxiety are also being addressed by the Southern Trust management in a targeted programme of human resources.
The chief executive said: "In the last few weeks we have appointed three consultant paediatricians and three consultant anaesthetists to Daisy Hill, they see it as a great place to work.
"Overall as a trust we employed 268 new staff last year to that site, nurses and other people, so it is very attractive place for people who like coming to work there.
"In terms of the work being done to help reassure staff over the last few weeks we have put in human resources hubs every day, so that people can have those conversations.
"They have been really interesting because of some of the rumours and speculation that have come up through this.
"The hub process has been interesting from our learning point of view, because it is an indication to us about how people's anxieties can lead to all kinds of thoughts about things and again that's an opportunity for us try to keep people right."
Sign Up To Our Newsletter