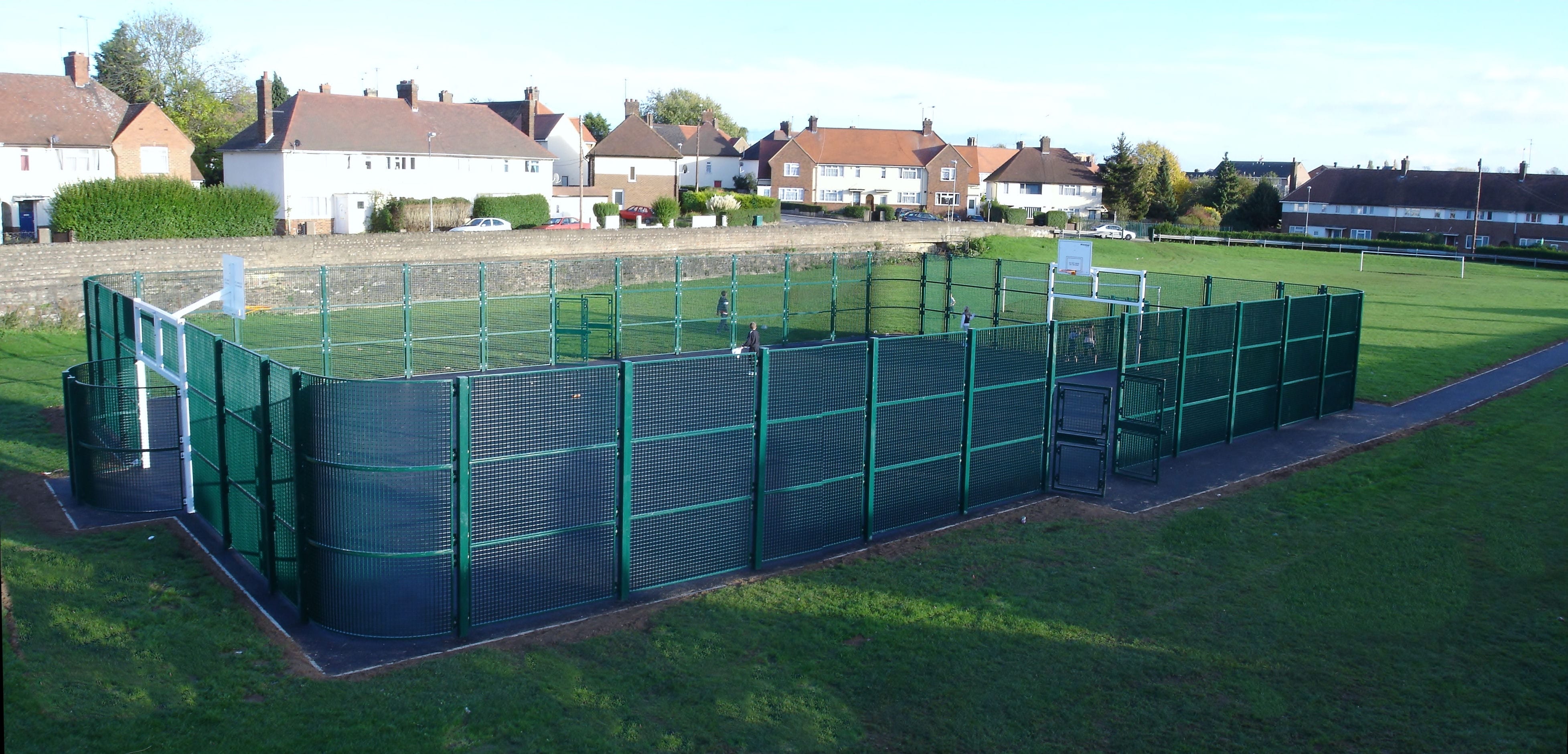 Following the draft publication of the Playboard Strategy to deliver Multi Use Games Areas (MUGA) across the council district there have been calls for a complete rethink of the criteria to ensure Slieve Gullion wasn't being disadvantaged.
Newry, Mourne & Down District Council secured approval for development and installation of four new MUGA's across the district.
MUGA's are specially fenced off courts which can support a range of sports including football, tennis, basketball, netball etc.
The council are committed to increasing the opportunities for young people to take part in physical and recreational activities through a number of Strategies which are currently being developed.
However, councillor Peter Byrne believes the criteria used would come at a disadvantage to those living in the Slieve Gullion area.
"At last week's Active Healthy Communities Committee (AHC), we were presented with a draft strategy to develop a number of MUGA's across the district over the next four years," explained councillor Byrne.
"As much as I welcome the project, I feel strongly that the criteria used to narrow down the possible sites will rule out rural areas like Slieve Gullion. The council undertook a review of the locations of existing MUGA's mapped against existing play areas in order to identify where there are gaps in provisions.
"However, once those gaps were identified, prioritisation was given to the areas showing highest population of 14-19 year olds as there is an underlying demographic need within this age group. Therein lies the problem, as rural areas will always be inferior in concentrated population statistics to urban areas. The council must stop basing each strategy on the population figures in small radial distances, otherwise Slieve Gullion will not be accurately represented in these strategies."
He added: "We have seen the development of two state of the Art Leisure Centres and Swimming pools over the last year in both Newry and Downpatrick. Council facilities such as this must be taken into account when assessing an areas need for additional facilities. Rural areas do not have such facilities to avail of on a daily basis. I find it inconceivable that those same areas are being earmarked for an MUGA too.
"There must be a level playing field for each District Electoral Area (DEA). To ensure that's the case, certain criteria must be tailored to ensure that rural areas aren't inferior to urban areas. It is not as simple as 'one size fits all' and Council Strategies need to take note of that."
The council have developed both Sports and Play Strategies over the last few months and Cllr Byrne feels there is a common thread running through them when it comes to rural areas.
"We signed off on the Sports Strategy last year, where the council committed to delivering a Sports Hub to each of the DEA's" he said.
"In a rural area like Slieve Gullion, it is extremely difficult to tie down a location where a Sports Hub will have buy in from the whole community. Urban infrastructure lends to the development of Sports Hubs, but as a rural area we need to start thinking outside the box. The play Strategy, where the council committed to upgrading the play value of existing playparks and installing new parks was similar in its approach. Areas were assessed by population using a 3km radius across the district. I have argued that the radial distance be extended in rural areas to ensure Slieve Gullion is fairly represented and I'll continue to labour this point until the criteria is amended."
Cllr Byrne continued: "The draft MUGA strategy will now go back to each DEA for further discussion before being presented to Council. As Chairman of Slieve Gullion DEA, I will ensure that there is a strong response on behalf of our community from this forum. This is not about favouring rural areas over urban areas, it's about giving rural areas a fair chance!"
Sign Up To Our Newsletter