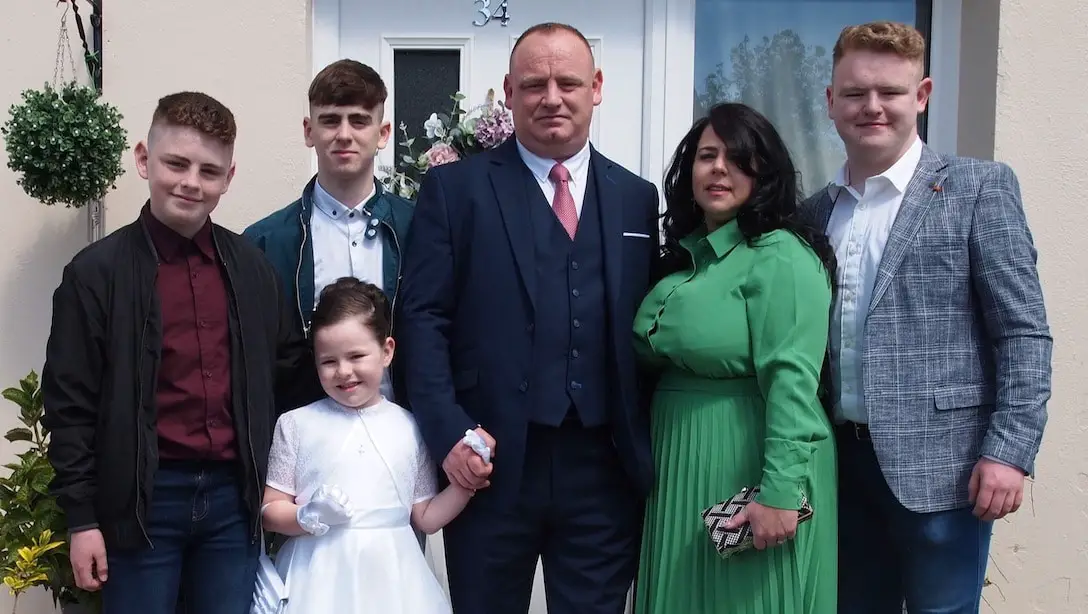 The sister of a young Newry mother-of-four who has been diagnosed with terminal cancer has made an emotional appeal in a bid to prolong her life.
Forty-year-old Aine Maney was diagnosed with terminal stage 4 colorectal cancer – her third cancer diagnosis in two years.
The Ballyholland woman was first diagnosed 2019, the day after her father – who passed away in January last year – was diagnosed with terminal lung cancer.
Setting up Aine's Appeal, little sister Ita Fox, said: "Asking for help is not something I tend to do very often. We recently got the most heartbreaking news, my beautiful big sister, my best friend, my go to person has cancer a third time and within two years of her first diagnosis. This time the prognosis is not silver lined.
"There is no offer of surgery because of where one of the tumours has grown. She has been given a timeframe on this earth, some may see this as a positive. She can fill in as much as she can with her husband, children, family and friends before it takes hold of her. I am asking for your help, for whatever you can give to help Aine make memories with her four children Joshua, Shea, Oisin and Ava in the little time they have left."
Following Aine's first diagnosis, she underwent surgery to remove part of her bowel, however, cancer returned a second time, later in 2020, which saw her have her uterus removed.
To make matters worse, Aine's mum contracted Covid-19, which saw her placed in an induced coma, leaving the family "fearing the worst".
Less than a year later from the second surgery, Aine's cancer returned a third time – this time in her pelvis and behind her stomach.
Ita, along with Aine's family, are constantly looking at other options, which is part of the reasons behind the GoFundMe page which has attracted more than £20,000 in donations.
"Me and my husband, from day one, have been researching and contacting anyone that could possibly change this prognosis," said Ita in her most recent update.
"We have found two doctors that are willing to take on this referral. One is in Chelsea, that has set an appointment with Aine early November, to discuss her prognosis and possible treatments.
"The other is a doctor in Germany that wants to do Transarterial Chemoembolization on the tumours in Aine's body.
"This would mean cutting off the blood supply to the tumours and starving it of oxygen then administering a high dosage of chemotherapy straight to the tumour. If anything we would hope that at the very least this method will give Aine more time.
"As these options are only available through private health care, I am reaching out again to anyone who can help to make this happen."
As Aine says: "I agree with my diagnosis but not my prognosis".
You can donate to the GoFundMe page here.
Sign Up To Our Newsletter