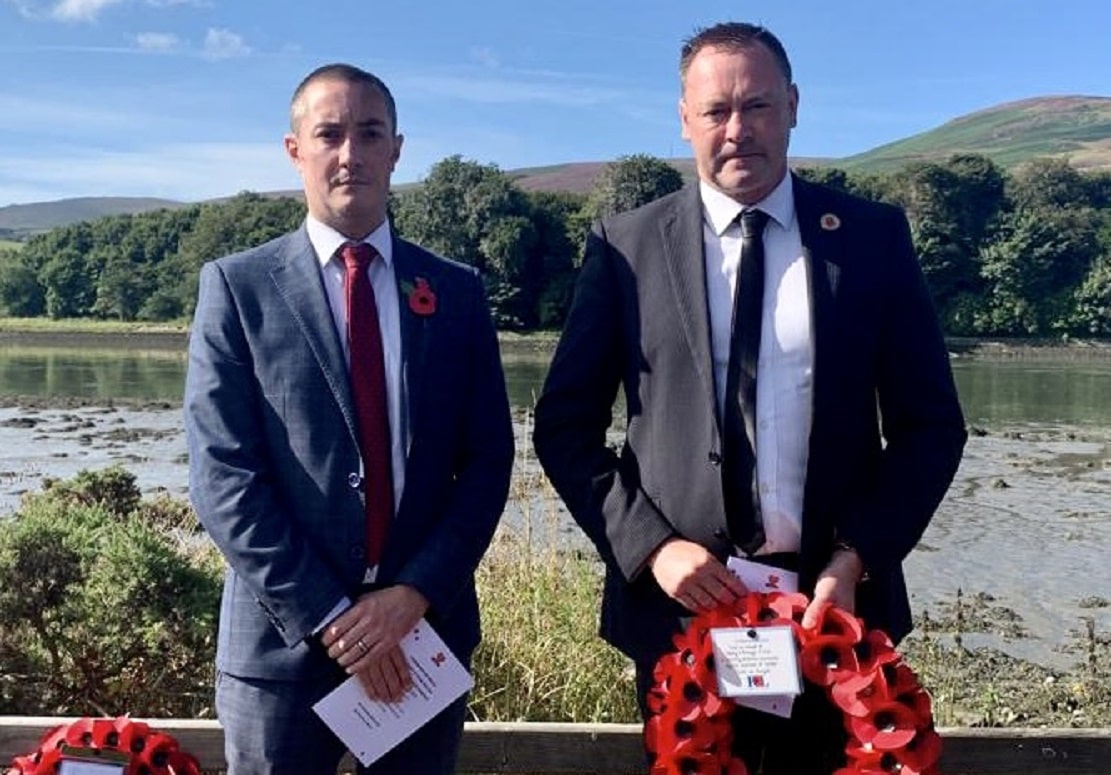 A memorial service took place near Warrenpoint on Saturday for the 18 soldiers who were killed in an IRA attack more than 40 years ago.
The atrocity at Narrow Water was the biggest loss of life sustained by the British Army in one day during the course of the Troubles.
The IRA targeted a convoy of vehicles transporting soldiers on August 27, 1979 by detonating a bomb – which had been hidden on a trailer at the side of the road – from the Irish Republic across the river.
The initial blast instantly killed six members of the 2nd Battalion, the Parachute Regiment.
A second 800lb bomb a short time later killed a further 10 soldiers from the Parachute Regiment and two soldiers from the Queen's Own Highlanders.
Another victim, Michael Hudson, who had been visiting the Republic from London, was killed by army gunfire across the river following the blasts.
Just hours earlier, Lord Mountbatten, two members of his family, including his 14-year-old grandson, and a teenage crew member were killed by the IRA in a boat bomb in Co Sligo.
Among those who attended the memorial service were TUV Newry & Armagh spokesperson Keith Ratcliffe, who laid a wreath on behalf of the branch, DUP MLA William Irwin as well as Veterans Commissioner Danny Kinahan.
Mr Ratcliffe said: "Whilst two Provisional IRA terrorists were arrested by Gardai shortly after, to date no one has ever been brought to justice for carrying out the cowardly attack.
"Questions must be asked over how the perpetrators were allowed to get away with such an atrocity when even the dogs on the street knew who was responsible."
Mr Irwin, who was accompanied by colleagues Diane Forsythe MLA and Councillor Lavelle McIlwrath, said the attack still stands out as a "most callous and horrific IRA ambush".
He said: "The passage of time has not diminished the brutality of this attack and the fact that a secondary device was used to sickeningly try and maximise the bloodshed, was particularly chilling.
"We remember with pride the gallantry of those British soldiers who were coldly murdered by the IRA at this location. We think at this time of the families of those soldiers and the grief and loss they have experienced in the intervening years. Lest we forget."
Mr Kinahan said: "We must never forget the sacrifice that they and many other service personnel made in defence of law and order during our Troubles – Lest We Forget."
Sign Up To Our Newsletter