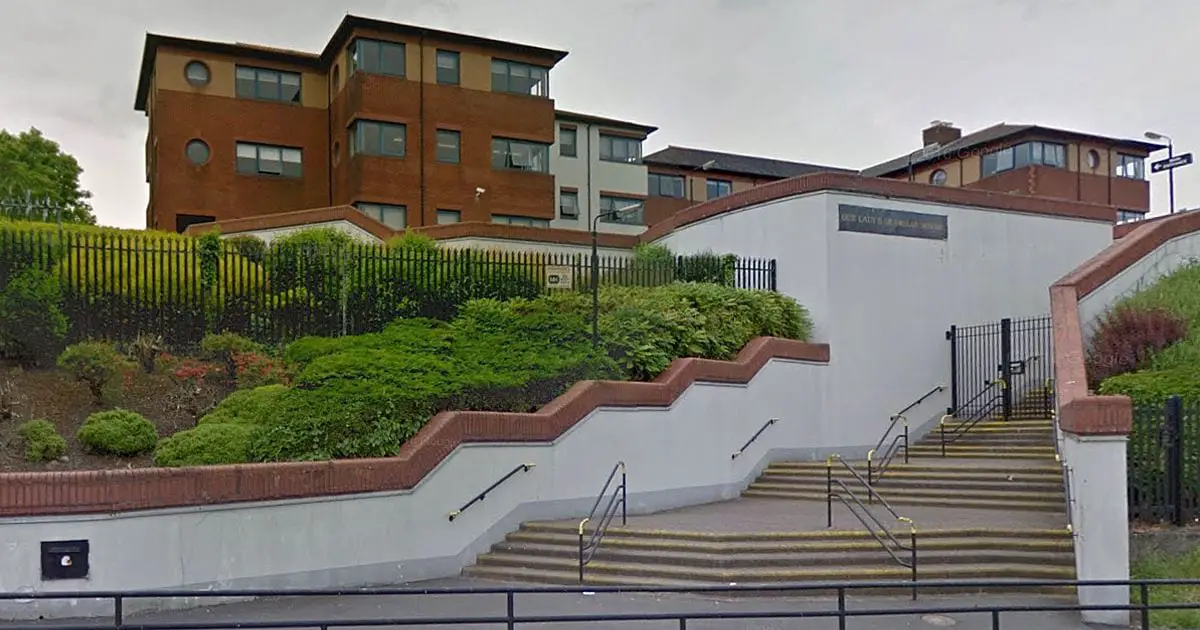 A Newry school principal says she and her vice-principals have had to make 17 "horrible" phone calls to families because of a Covid-19 outbreak.
Head at Our Lady's Grammar School in Newry, Fiona McAlinden, said her voice and others in the education sector "were not listened to".
Mrs McAlinden, who has been principal at the school for four years, said the pandemic has given her challenges she never imagined she would have to face.
This latest challenge, has been one of the worst.
"[On Saturday] my vice-principals and I phoned 17 families to tell them that their daughters have to self-isolate up to and including Christmas Day," she explained in a social media post.
"Our parents were so gracious and understanding, but those calls were still horrible to make," she added.
Mrs McAlinden has advocated for remote learning – at least in an effort to reduce the risk in the run up to Christmas.
She said: "It has been clear to me and many other school leaders, since before Halloween, that schools should have moved to remote learning on 11th December to avoid this scenario, but our voices were not listened to.
"How can it not be obvious that schools should deliver remote learning for the first fortnight in January? Exceptions could be made for P7s and Year 12s, so that the transfer test and GCSE English and Maths modules could go ahead, but limited numbers would reduce risk for everyone. Supervision could be provided for the children of key workers."
Last week, Education Minister Peter Weir said all schools and other education settings will reopen in the first week of January.
He said his "main priority has always been to protect our children's education, mental health and wellbeing".
An Executive statement, released late on Sunday night, said: "In relation to schools, Health and Education officials continue to liaise closely to consider how schools can operate as safely as possible."
Sign Up To Our Newsletter