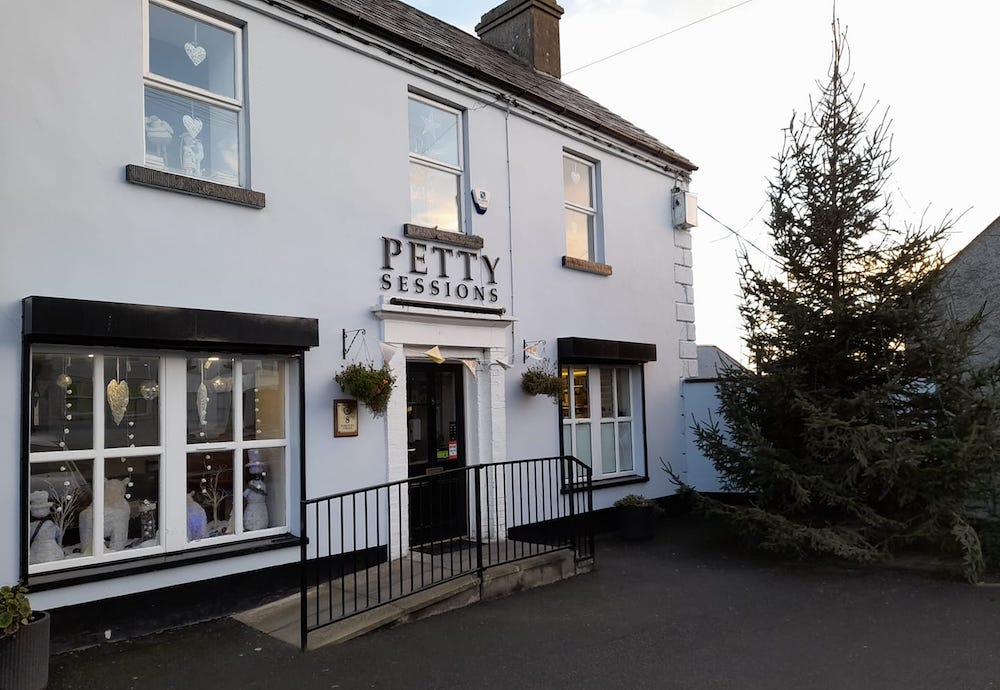 A hugely popular coffee house in Poyntzpass will close its doors for the final time on Wednesday.
Owners of Petty Sessions, Helena and Petey, announced the news on social media.
"It's with mixed emotions that I write this message to announce the closing of Petty Sessions," they wrote.
"After eight busy and very enjoyable years it is now time for us to take things a little bit easier.
"A big thanks goes out to family, friends and all the staff who have helped us over the years….and a special thanks to our Petty Sessions family for their loyal custom since 2014!"
The pair said they were unsure what was happening with the building  but they "sincerely hope it continues to serve the village in a similar capacity for many years to come".
Their doors will close on Wednesday, November 9 and they are asking people if they "get a chance to pop in before then we would love to see you. Helena & Petey x."
The shop has garnered so much affection in those eight years and many shared memories on social media, with dozens thanking Helena and Petey for the joy their shop brought to Poyntzpass.
One person wrote: "Thank you to the pair of you and your team for gifting the community with your time and talents over the years. Petty Sessions has been a hub for the community and its special occasions over the years and I know I'm not the only one who is grateful to you for this. Myself and the boyos wish you every possible blessing for this next chapter, may you enjoy every moment and knock every ounce of craic out of each coming day. It is so very deserved. Lots of love, the McKeowns."
Olive wrote: "Will miss you so much Helena and Petey and also happy for you to start a new life… happy adventures in the future. Thank you for wonderful food, and very happy memories .
John commented: "Very sad to learn this, enjoyed the occasional visit to the Petty Sessions a great asset to the community and over the past eight years becoming a part of the very fabric of the village best wishes in the future Helena and Petey a loss in deed for Poyntzpass.
Former ABC Council Lord Mayor, Sharon Haughey-Grimley, said: "Ah Helena you will be missed in the 'Pass… I still remember the excitement of the opening and you have done so much since then. Thanks for your wonderful hospitality always. Well done and I hope you and Petey enjoy a well earned rest now."
Barbara Robinson, who ran the Tea Rooms at Scarva, added: "Very sorry to hear this, we had similar bittersweet emotions when we closed the Tea Rooms at Scarva, in September 2018, we have been watching your page and the lovely homemade food that you serve which was so similar to how we did it. We also made lots of lovely friends from regular customers as you seem to have. Enjoy your well deserved retirement, we can recommend it 100%."
Sign Up To Our Newsletter