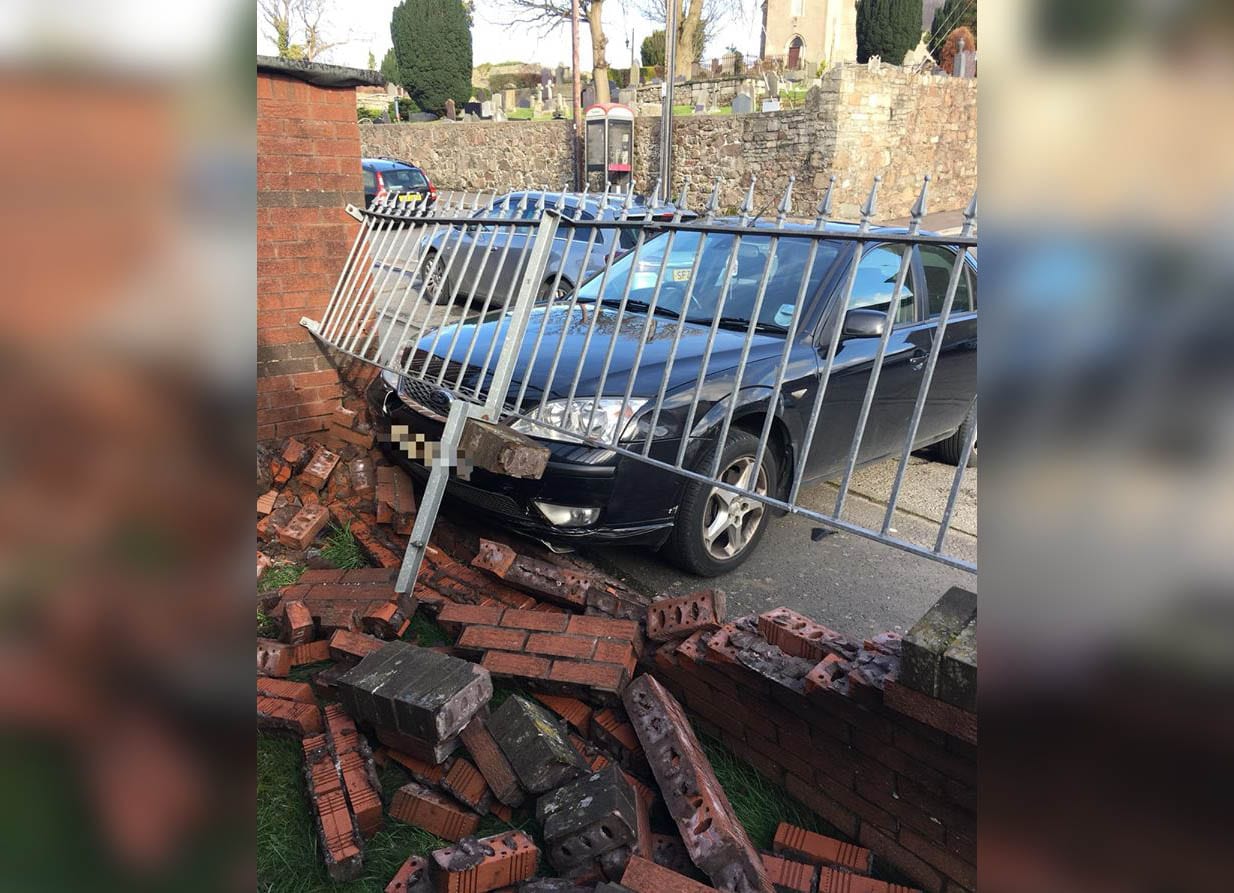 A runaway vehicle crashed into a wall in Newry this afternoon – leaving the driver facing a hefty bill.
However, the incident could have been worse, much worse.
PSNI in Newry are advising drivers to also ensure your handbrake is on when parked on a hill. Seems like an obvious enough statement, but the photo would suggest otherwise.
A police spokesperson explained: "Rule number one when parking on a hill….always make sure you firmly apply the handbrake.
"Unfortunately this was not the case for a motorist today in Newry.
"The runaway vehicle travelled downhill across a junction and collided with a wall of nearby residence causing significant damage.
"Thankfully no pedestrians or other road users were injured however the owner of the vehicle will now have to foot a costly repair bill to fix the wall."
Sign Up To Our Newsletter