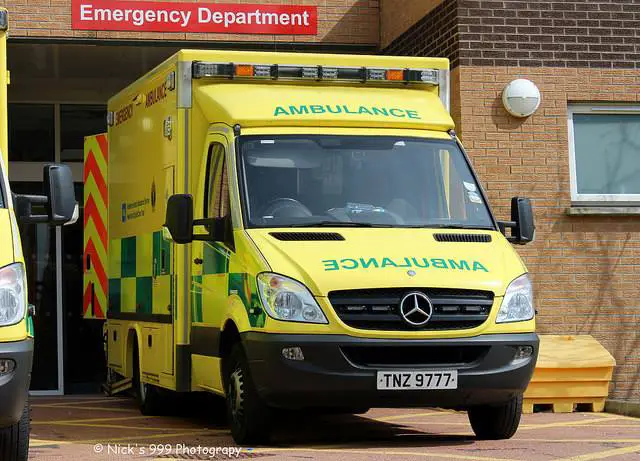 Concerns grow for the endangered Emergency Department at Daisy Hill after the Southern Health Trust said around the clock cover could soon be scrapped.
The Trust have cited recruitment and staffing issues as a reason for their statement today.
However, the news, which may not have come out of the blue, but has still shocked a community, with fears now that further services could be affected.
Sinn Fein's Conor Murphy says he has requested a meeting with the acting Chief Executive of the Southern Health & Social Care Trust in relation to the issue of understaffing
"This issue of sufficient medical cover for Daisy Hills Emergency Department has been raised with the Trust  by myself, my colleagues and other political representatives, for a number of years now," said Mr Murphy.
"Michelle O'Neill, as Health Minister, visited Daisy Hill and the Emergency Department in recent weeks to talk to staff about the pressures they were facing.
"The Trust have employed enough senior staff in recent times to ensure that there is adequate cover in both Daisy Hill and Craigavon, it is their responsibility to deliver 24-hour cover in the Emergency Departments, and the loss of services is not the answer".
He concluded: "I have this morning contacted the Chief Executive of the Trust requesting a meeting as a matter of priority to discuss the issue.
"The suggested temporary suspension of access to services at Daisy Hill A&E Unit is already promoting real concerns that the Emergency Department could be further downgraded, increasing the chances that other services will be whittled away in turn. This must not be an option for consideration.
"The Trust must provide adequate cover for both Daisy Hill and Craigavon."
Last year, more than 53,000 people attended Daisy Hill Hospital's emergency department.
SDLP's Justin McNulty added: ''The staffing crisis facing Daisy Hill Emergency Department is nothing new. They have been relying exclusively on locum cover since the end of January 2017.
"Last November I raised this issue with the then Health Minister Michelle O'Neill in the Assembly Chamber.  I was aware of the pending retirement of a senior medic within the department and could see this hurtling down the track."
"Local people campaigned long and hard to protect Daisy Hill and its Emergency Department and they will be bitterly disappointed by the potential removal of this service, even if only temporary. More so than in any other area of care, time is a key factor in A&E. If someone turns up to Daisy Hill and needs emergency treatment only to be sent to Craigavon it could be the difference between life and death."
"I applaud the Southern Trust for their numerous recruitment efforts to try and secure a permanent solution to the problem however, it now seems that politics has once again got in the way.  No Minister, no leadership in the department, and now no emergency cover in Daisy Hill."
"Those currently working to find political agreement must not lose touch with reality. Real services are beings stripped away and real lives are being put at risk while the political vacuum persists. Decisions are not being made, action cannot be taken and budgets are being slashed."
"It's time for all parties to show that the protection of people's health and public services is their top priority. They must put their shoulder to the wheel and form an Executive sooner rather than later to provide leadership on this issue. The public will not accept any more failure."
Become a member
Support local, independent businesses by becoming an independent member.
Become a member