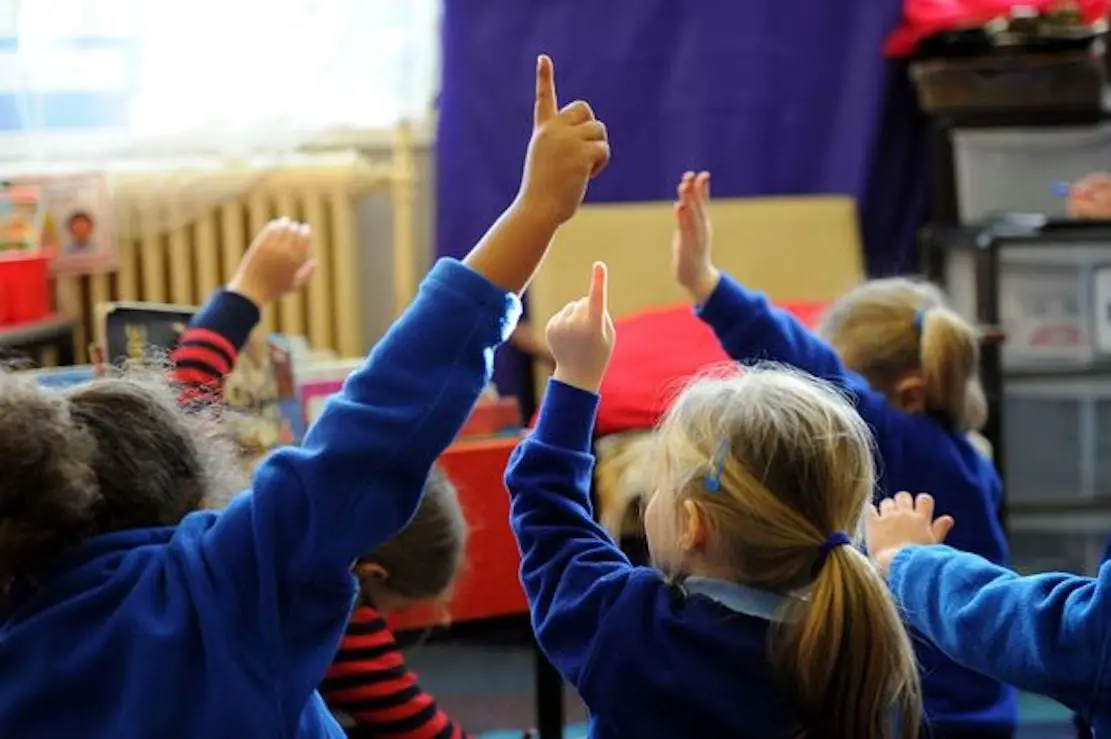 A local principal has said admissions by the Permanent Secretary of Education over the "considerable strain" facing schools show just how bad the situation is.
And Kevin Donaghy, head of St Ronan's Primary in Newry, has warned there is no sign of improvement on the horizon, with uncertainty facing schools every step of the way.
And as the skipperless ship that is education lurches from crisis to calamity, he has joined politicians in warning of irreversible damage unless the situation is addressed and addressed now.
He spoke to Armagh I this week after warnings from Permanent Secretary Derek Baker, who said schools were facing unprecedented pressures and an increasing number were in the red.
SDLP Newry and Armagh MLA Justin McNulty said Mr Baker's assertions were nothing new to school principals, teachers and boards of governors.
Mr Baker had said Northern Ireland's schooling system was under "considerable strain" following the Department of Education's latest annual accounts.
They revealed that the Education Authority overspent by around £19 million last year, with this largely beingas a result of increased spending on the special educational needs sector.
Mr Baker said schools were facing unprecedented pressures and an increasing number were in the red.
His remarks came as Westminster's Northern Ireland Affairs Committee launched an inquiry into education funding in this country.
The inquiry will be examining whether the current levels of funding are enough to meet the challenges facing the sector and what the future spending priorities in the sector should be.
Committee chair Andrew Murrison said education in Northern Ireland had been a "victim of the uncertainty" following last year's collapse of the Stormont executive.
Among the specific issues which will be considered are whether funds allocated are sufficient to improve educational outcomes, and how additional money secured as part of the DUP's confidence and supply deal with the Conservative Party should be managed.
Mr McNulty said action is required as a matter of urgency.
"For a significant part of 10 years now, school leaders have been crying out for investment in our education system," he said. "They have been appealing to Minister after Minister for real investment – in buildings, teaching staff, support staff and classroom resources – but these pleas have been ignored.
"This week's intervention by Derek Baker should signal alarm bells right across our community.
"I believe he is sending a signal that significant financial pain is coming down the tracks and he is preparing the ground for huge cuts. Already £200 million has been withdrawn from the education budgets since 2011."
Mr McNulty said school build projects announced by previous Education Ministers had yet to materialise.
And he continued: "Classroom sizes are getting bigger with composite classes becoming more common. Teachers are being made redundant and so are classroom assistants.
"Our education system is in crisis. School leaders have been warning of this crisis for a number of years and it was ignored.
"Just this week it was confirmed that in the last four years 692 teachers have been made redundant, with 738 support staff having also lost their jobs.
"This is appalling, not alone for the teachers and support staff, but for the school children, whose education is being impacted.
"This should be a wake-up call to communities, but no more so than the leadership of the DUP and Sinn Fein.
"Whilst the two largest parties here continue to fight and bicker with each other, school children are being let down.
"We need Ministers in office to make decisions, to prioritise investment in schools. This cannot continue."
St Ronan's Primary principal Kevin Donaghy also said a bleak picture had been painted.
He told Armagh I : "With Derek Baker coming out and saying there is not enough money in the system, I think that shows just how bad it is.
"The levels of funding that we in schools are receiving are similar levels to what we were receiving about 10 or 11 years ago, so you can understand – with inflation and pay rises going ahead and the funding levels which we received – we are struggling."
Mr Donaghy stated bluntly: "There is not enough money in schools at the minute going in to cover the running of a school."
When asked about the possibility of job losses, the principal said: "I know cuts are happening. We have had three classroom assistants who have left us who we haven't replaced."
As a principal of a larger primary school – and one growing year on year – Mr Donaghy is being forced to stretch budgets further to cover greater numbers with a kitty which has not increased in real terms.
"My school was built for 391 pupils but I will have about 410 in the next academic year," he explained.
"Even though we have a higher pupil teacher ratio than the Northern Ireland average – and even though our salary costs are less than the Northern Ireland average – the money we receive from the Department of Education will not be enough to cover our running costs.
"Our expected deficit by EA in a couple of years is estimated at around a quarter of a million pounds."
Mr Donaghy also said the system was "rudderless", following the collapse of Stormont, adding: "We are moving into a new school year and we don't even have our budgets agreed yet by the Education Authority.
"The Department of Education will say we are giving the same level of funding to schools as we have always done but what they are not telling you is that there are more pupils in the system.
"It will be interesting to see the outcome of the Northern Ireland Select Committee on educational funding."
The closing date for written submissions to the committee is August 31, and the inquiry would appear timely, given the comments made by Derek Baker.
Sign Up To Our Newsletter