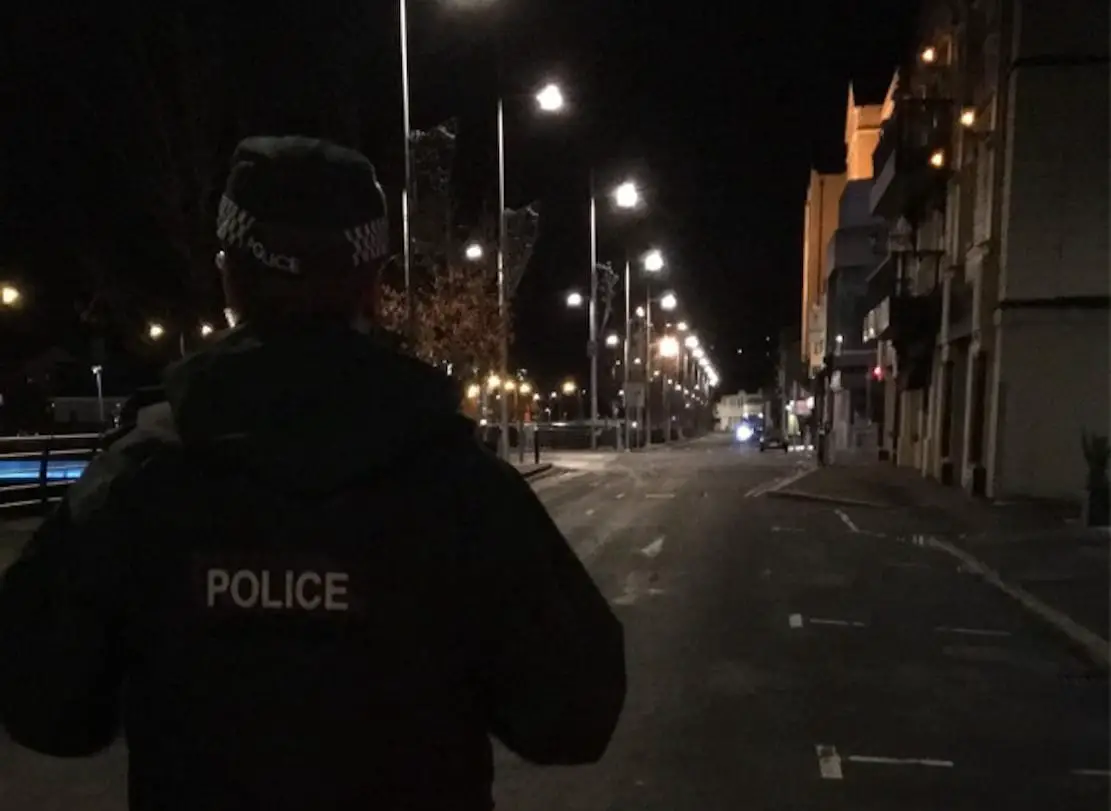 A argument between teenagers in Belfast escalated to a fight in Newry where a pregnant woman has tragically lost her baby after she was allegedly punched and kicked to the stomach and body, a court heard today (mon).
Lisburn Magistrates' Court was told that after the incident close to the Damolly Road in Newry, the victim who was 16 weeks pregnant was taken to hospital for an ultrasound but sadly, "there was no heartbeat and unfortunately, she has lost the baby."
Appearing at court by videolink from police custody, 33-year-old Kenneth McAteer grunted "um hum" when asked if he understood the ten charges against him including three assault charges, one weapons charge and six driving offences, all alleged to have been committed on 27 August this year.
McAteer, from St. Moninna Park in Meigh, faces charges of causing grievous bodily harm with intent, actual bodily harm and common assault of three different women, possessing a knife and a plethora of driving offences including dangerous driving, driving while banned, no insurance, failing to stop, remain and report after a road traffic collision.
Another man, a 35-year-old who cannot be identified for legal reasons, also appeared in court accused of GBH and possessing a weapon but he did not apply for bail and was remanded into custody until September 13.
Giving evidence to the court Detective Constable Webb said he belied he could connect both men to their respective charges and during a contested bail application for McAteer, he outlined how police were called to "people fighting near McDonalds in Newry."
With "possibly up to ten people involved," witnesses at the scene claimed there had been an initial argument but as a result of multiple phonecalls McAteer, his co-accused and two others arrived in a black BMW X5 jeep, allegedly driven by McAteer.
"He [McAteer] punched the victim to the stomach and kicked her at least twice to the body," Det. Const. Webb claimed, adding that a woman who was trying to help the stricken mum-to-be claims she was slashed to the face by the 35-year-old who was allegedly armed with a knife.
Meanwhile, McAteer allegedly "repositioned" the BMW jeep and used it to ram into a Mercedes car "three times at speed," allegedly injuring the third female at this point and causing "significant damage" to the front off side of the Mercedes before speeding off along the Armagh Road.
The court heard the black BMW was found "on fire" a short time later and Det. Const. Webb said police were objecting to McAteer being freed due to concerns he would commit further offences.
"Due to the nature of the assault and obviously the loss of the child, emotions are running high so police believe there's a possible risk to the defendant," said the detective adding that according to the police case the incident started as an argument between teenagers in Belfast but families got involved, the matter escalated "involving up to possibly ten people so there's potentially further altercations between the two parties."
Defence counsel Stephen Campbell argued that McAteer could be backed to live with his mother who could "exercise a degree of control" over the defendant whose mental health has been deteriorating of late but District Judge Amanda Brady said the risk of further offending was too high to grant him bail.
As with his co-accused, McAteer was remanded into custody to appear again on September 13.
Sign Up To Our Newsletter