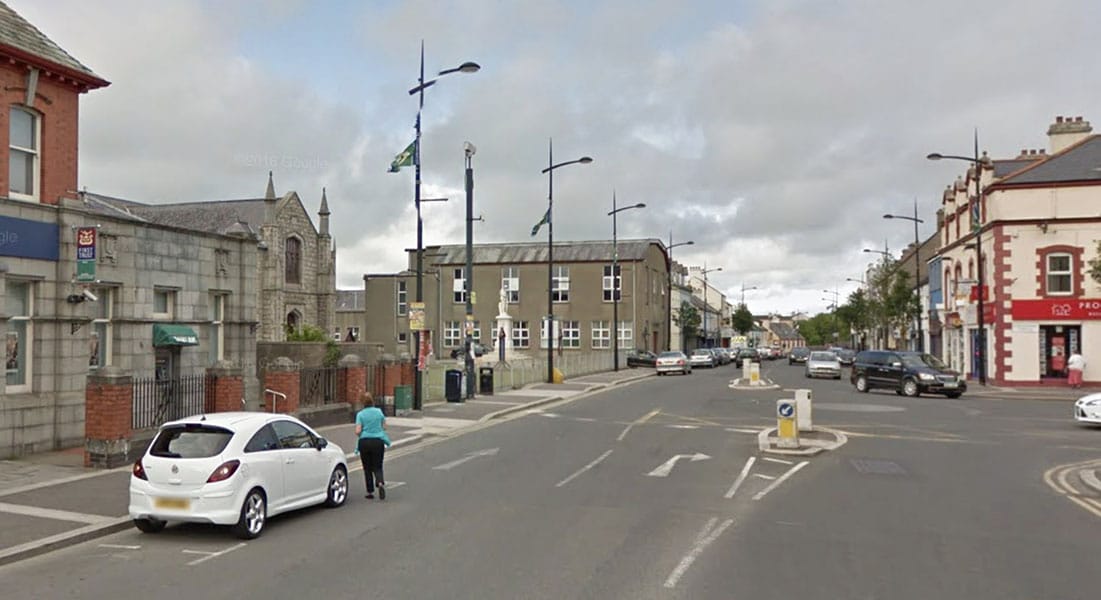 A woman has praised two Armagh police officers who came to her aid after she fell and fractured her shoulder bone.
The incident happened in Kilkeel on Monday.
The woman, who did not wish to be named, said she had been crossing the road at the Allied Irish Bank when she took a tumble.
The police officers immediately rushed to help and tended to her at the scene.
The woman said: "I would personally like to thank them for coming to my assistance.
"They were both very nice to me and gave me first aid.
"I fractured my shoulder but it will heal through time.
She added: "They helped me up along with three other members of public.
"One lady stayed with me as she was an ex-nurse like myself. One of the officers washed the cut on my hand and applied a band aid.
"Daisy Hill isn't open for casualty at the minute so my friend had to take me to Craigavon.
"I just really want to thank the officers and those who helped me, as I didn't get to do that properly at the time. They know who they are – they were on duty in Kilkeel around 8.30pm on July 13. Many thanks for your help."
Sign Up To Our Newsletter