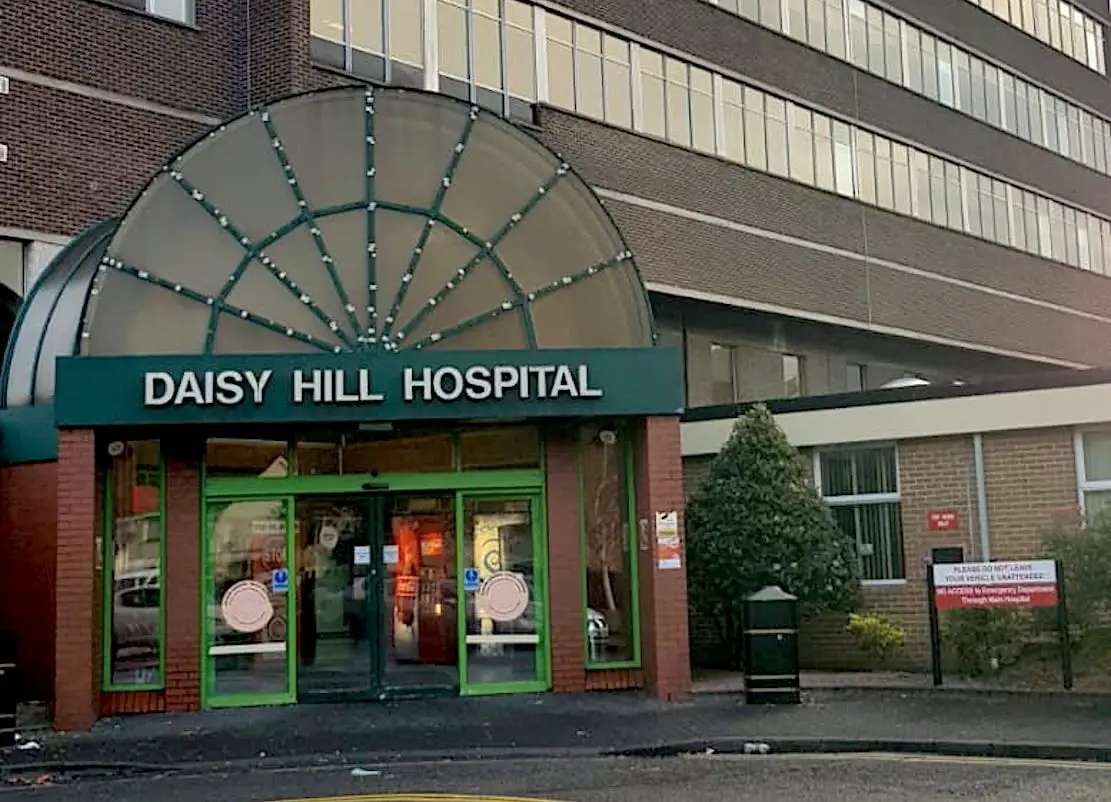 Politicians have hit out at a proposal which could strip stroke services from Daisy Hill Hospital in Newry.
And they have encouraged the public to have their say, as a 12-week consultation periods got underway on Tuesday.
Six options have been put forward as part of a radical shake up of stroke services.
All feature Craigavon Area Hospital as being central to future plans, the location of a hyper-acute stroke unit, with between three and five to be set up across Northern Ireland.
But Daisy Hill – like the Causeway Hospital – is not considered under any of the options going out to public consultation.
It is a move that could mean longer travel times for patients in the south Armagh and Newry area.
And that's a step too far for local politicians, who insist locals will not simply sit back and accept it, as they claim people living in these areas will have "their lives put at risk" if proposals are passed.
Newry and Armagh MP Mickey Brady expressed "deep concern" that Daisy Hill Hospital had not been identified as a potential site for a hyper-acute stroke unit.
And he said he, his colleagues and the community would be outraged at any attempt to remove stroke services completely from Daisy Hill, and would "fight tooth and nail to resist it".
Mr Brady said reconfiguring services must be carried out in a "regionally balanced way, in partnership with those who use and deliver services, with the objective of improved health outcomes for patients at its heart".
He added: "There is a strong argument that Daisy Hill Hospital should be identified as a hyper-acute stroke unit because of its regional location and accessibility.
"Any proposals to remove specialist stroke inpatient services from Daisy Hill will be resisted. It has been widely recognised that Daisy Hill Hospital here in Newry has a long history of providing the best stroke service in the north. We will fight tooth and nail to retain stroke services here."
Mr Brady encouraged people to speak out and engage with the consultation.
"Whatever new configuration emerges from the consultation, the result has to be an improved service for all patients across all areas," he said.
"Every year, almost 1,000 people here die from stroke and independent health reports have called for an improvement in the standards of care.
"The Department of Health have now launched a consultation process on their proposals and I would encourage people to engage with that process to make their views known."
Newry and Armagh SDLP MLA Justin McNulty said he was "saddened but not surprised" at the announcement by Permanent Secretary at the Department of Health Richard Pengelly.
Describing the consultation exercise as "deeply disappointing", he added: "It is a continuation of the policy of side-lining Daisy Hill Hospital of stroke services – a policy first introduced by the Southern Trust back in 2015 when they opted to centralise services in Craigavon.
"This decision is being made in the absence of a Health Minister and Assembly and is devoid of political scrutiny. This consultation document should be withdrawn immediately.
"The proposal will see the further centralisation of health services. However, it's more than centralisation, as it further demonstrates the Department's determination to strip services away from rural communities in favour of bigger urban settlements. It means those who live in areas like south Armagh are having their lives put at risk.
"This process must be challenged; it is wrong and deeply flawed. I appreciate emergency first response will still be available at Daisy Hill, but this is simply not good enough as I fear this process continues to undermine Daisy Hill Hospital.
"Daisy Hill is an outstanding hospital and the Pathfinder process we engaged in for the Emergency Department has proven successful and popular.
"This latest attempt to strip services from Newry must be resisted and the SDLP will be making our strong response to the consultation in due course. I would urge the local community to make their voices heard in this process as well."
According to the options tabled, the Department of Health will suggest several configurations which could include up to five hospitals, which will house the specialised hyper-acute stroke units.
Should the consolidation process go-ahead, it will mean some staff will have to relocate from Daisy Hill.
The consultation on Reshaping Stroke Care will run for 12 weeks.
It follows a pre-consultation by the Health & Social Care Board and Public Health Agency in 2017.
Sign Up To Our Newsletter