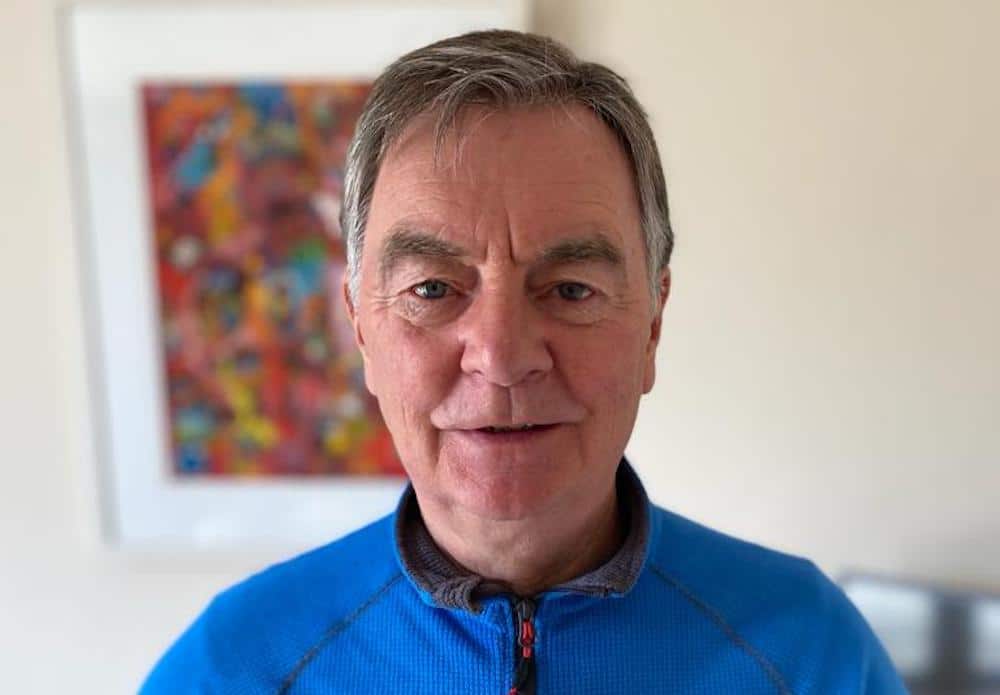 There are stories to be told everywhere and from everything, says Seán Treanor.
And the Newpoint Players Senior Director, Artistic Director and Writer in Residence, has implemented this belief over the years by bringing some of these stories to life, through stage, song and poetry.
Seán has sung with Newry Musical Society, where Charlie Smyth persuaded him to trod the boards briefly in pantomime. And that's not the only string to Sean's bow, as he has been a lifelong Carrickcruppen GAA man, and was Chairman of the club in the late 70's and early 80's.
GAA has been on hiatus of course, and in terms of the theatre, Seán's most recent work, 'The True Story of Mary K' was abruptly halted after three performances on the road when the pandemic struck.
While that was hugely disappointing for all involved, Seán hopes to continue the run after lockdown lifts and has plenty more ideas floating around his head, including a comedy about his beloved Carrickuppen club, and a play about little-known but hugely successful author Donn Byrne who grew up in Seán's Carrickbracken house, made his fortune in Monte Carlo casinos, and died in a tragic car accident near his castle in Cork.
The Newpoint Players have been part of the cultural fabric of Newry for 75 years, staging countless plays and nurturing emerging talent.
Seán has been a valuable member of the Amateur Dramatic group since he met the late great Seán Hollywood when he was a teacher in St Colman's College.
Hollywood, who had revitalised the Newpoint Players in the 80's and started the hugely successful youth group, heard him singing in the bathroom and Seán was roped into his first play.
Thus began a lifetime friendship until Seán Hollywood passed away in 1998. The Newpoint Players pulled together after the loss of their mentor, with people like Donal and Kate O'Hanlon and Seán determined to keep the show on the road.
That they did and the group has gone from strength to strength, continuing to take home numerous prestigious awards and producing some of Irelands finest talent, including actors and writers, John Lynch (Cal, The Fall, The Terror), his sister Susan Lynch (Bloodlands, Killing Eve, Bad Day for the Cut), Leah O'Rourke (Derry Girls) and Eugene O'Hare (Dublin Murders, Marcella, Sydney and the old Girl), to name but a few.
For this week's podcast we had a wide-ranging chat with Seán about his life, from his idyllic schooldays at the Abbey; channelling Donn Byrne through a strange coincidence; the plays he's written, directed and acted in and people who he's worked with; marking Martin O'Neill in a football match; his use of music in his work, from Gregorian chant to Philip Glass to Sean-nós, and much, much more including a poem about a childhood teacher Miss Sands.
For all of this and more listen here or subscribe and download below
Title music: NEW HORIZONS – Lesion X
Sign Up To Our Newsletter