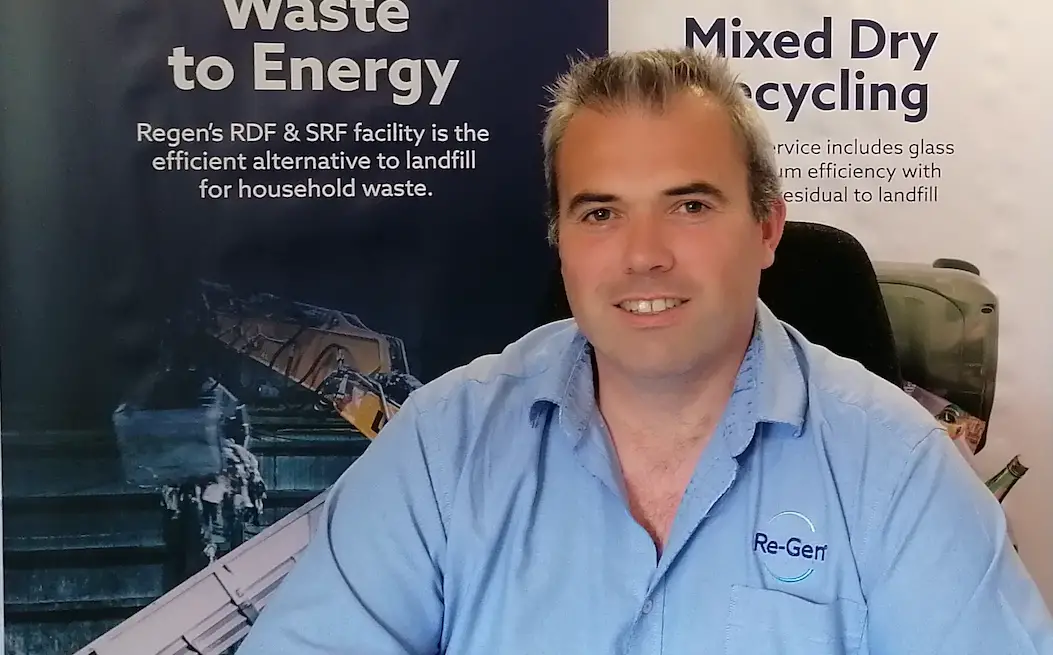 It's easy to imagine that the waste lifted regularly from our streets just vanishes into the ether – out of sight and out of mind – but that's far from reality.
We, as a consumer society, produce more waste than we ever have before, and with products being shipped far and wide around the globe, the growth in packaging has followed suit.
Around eight million tons of plastic ends up in our oceans every year.
We need solutions to deal with all of this waste and create a cleaner and greener world and one homegrown business has a proven track record in innovative waste management.
Re-Gen Waste is a family-owned Newry-based company established in 2004. They operate 24/7 to process over 1.5 million tonnes of waste from Mixed Dry Recycling to processing Residual Waste for conversion to Refuse Derived Fuel (RDF).
Managing Director Joseph Doherty, his three brothers Colin, Aidan and John, and his sister Celine, co-founded the business, with nothing but an idea born from travel and conversations, and that idea has grown into the biggest sorting plant on the island of Ireland.
Joseph is one of just 24 nominees shortlisted in the Industry Category of the prestigious Ernst and Young Entrepreneur of the Year Award.
It all began with a trip one of the brothers took to Canada, who were ahead of the curve when it came to blue bin recycling, a concept that was just beginning to take hold here.
Building and business was in the blood, as their father Joe, owned a successful construction company. They saw an opportunity to start a business that would contribute to a greener society, a service that was needed, and one that nobody else was doing at the time.
After a lot of consultations and hard graft, Re-Gen recycling plant opened their doors. Newry Council took a chance giving them their first major contract – and so it began.
Re-Gen expanded in 2014 to add a mixed plant facility which deals with non-recyclable waste and they invested in technology to convert that waste to RDF.
The volume of landfill waste has decreased by almost 353,000 tonnes from 2010 to 2020 and that's largely down to innovative ideas brought to life by businesses like Re-Gen.
The company is continually growing and evolving. Re-Gen recently announced plans to build a £22 million self-fund circular Economy Resource Park in Newry this year. They currently employ around 300 people, and with a further £20 million investment in the production of two new products to bring to the market, the future looks bright for more local jobs.
Joseph compares the business to 'shifting sand' as it grows in tandem with new technologies and societies needs and desire for sustainability.
The ultimate goal is zero landfill waste.
For this week's podcast, Armagh I spoke to Joseph about the evolution of Re-Gen and the different components of the business. He speaks about 'the good, the bad and the ugly' when it comes to the human aspect of recycling; what it's like working closely with his family, and the expertise and drive within the entire team that makes for a successful business. He talks about new innovations in the pipeline and what's next for Re-Gen.
For all of this and more, listen below or subscribe and download here: Apple Podcasts – Google Podcasts – Spotify.
Title music: NEW HORIZONS – Lesion X
Sign Up To Our Newsletter