The KBRT logo can be seen on GAA jersey's from Crossmaglen to Kilcoo and even across the water in San Francisco.
The little bird emblem is significant for Kevin Bell's parents Collie and Eithne whose charitable organisation, The Kevin Bell Repatriation Trust [KBRT] is their son's legacy.
Kevin was killed in a hit and run car accident in New York in 2013 and it took a network of family, friends and the community – home and abroad – to gather the funds needed to repatriate his body home to his loved ones in just three days.
The extraordinary generosity of those who donated to the Bell family at such a horrific time of grief inadvertently led to Collie and Eithne establishing KBRT.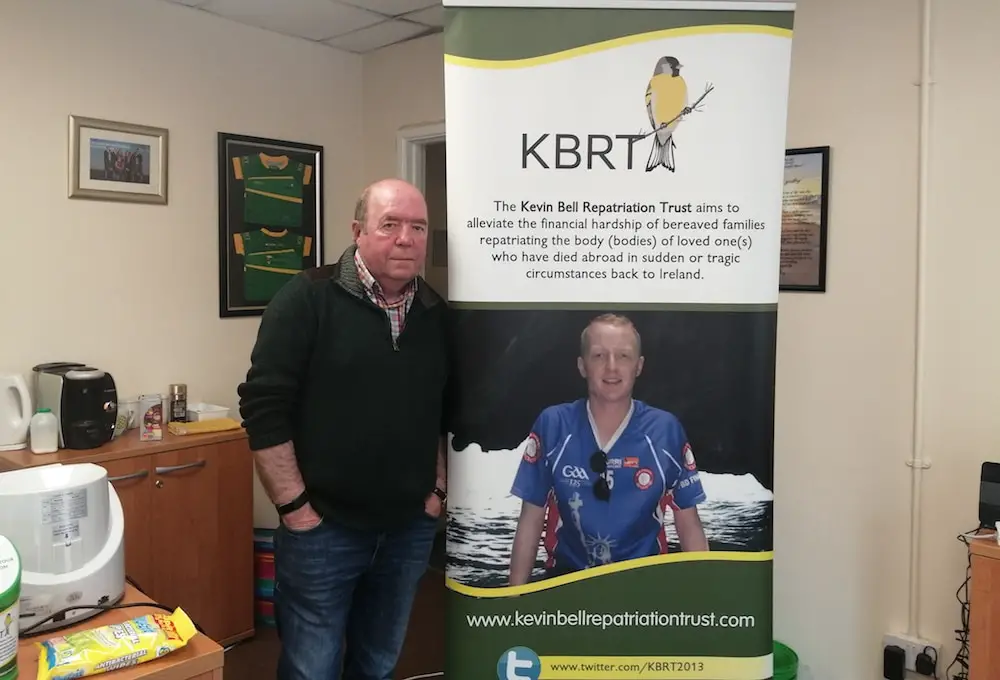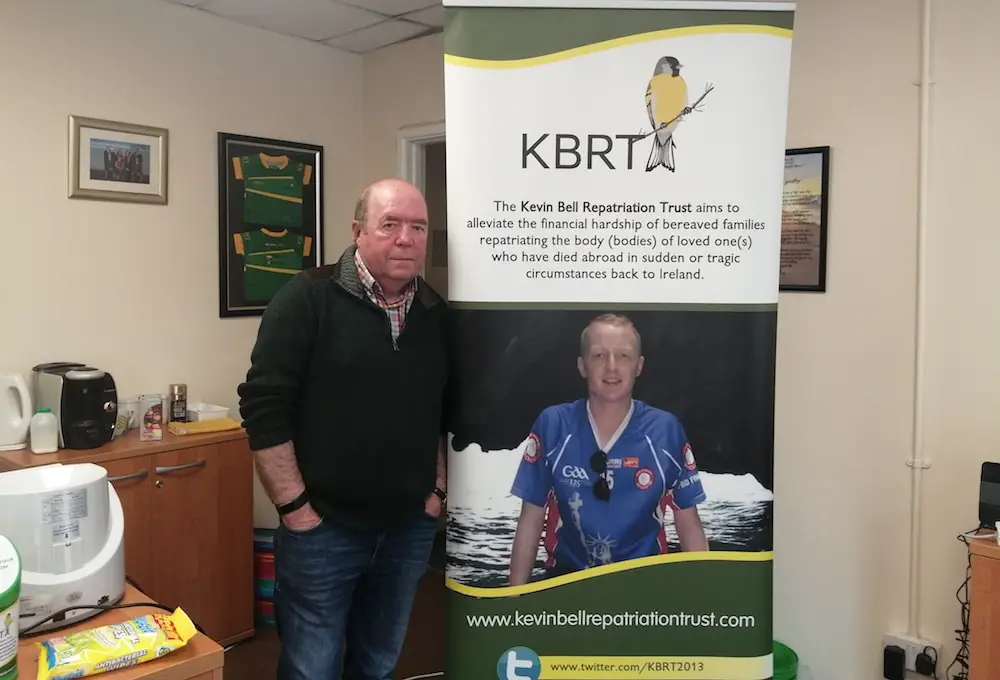 The charity has brought home the bodies of over 1,300 people from around the world since then.
For this week's podcast, Collie explains how it all began and how the charity evolved over the years.
He talks about his son Kevin and how KBRT is not only his legacy but also cathartic in some ways for his family.
On a happier note, Collie and Eithne did have a little bit of luck a few years ago and Collie tells us all about that too…
For all of this and more listen here or download or subscribe below.
Sign Up To Our Newsletter