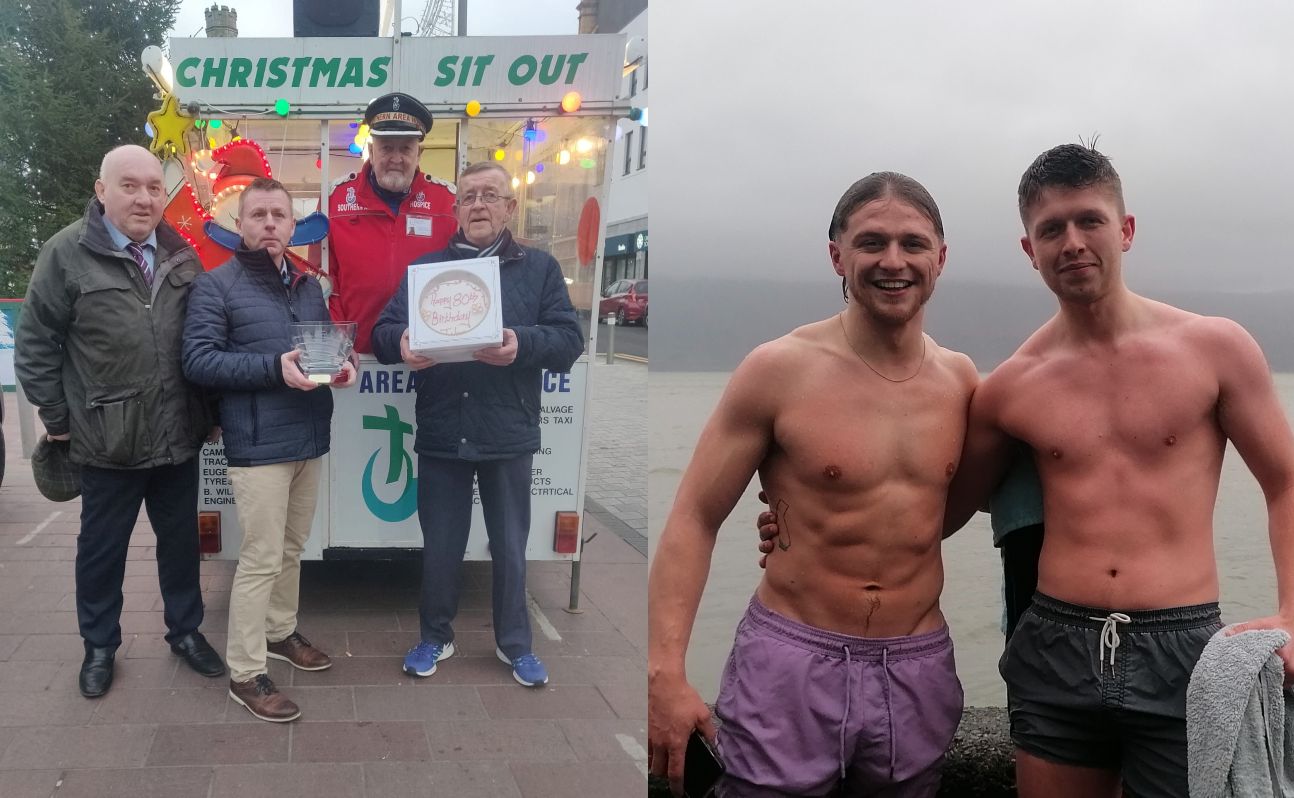 While life as we know it has changed drastically in the last few years, some things stay the same.
For the past 30 years religiously, John Dalzell has spent the weeks preceding Christmas camped out on Hill Street collecting funds for the Southern Area Hospice.
There was no exception this year on his eightieth birthday as John stood in his trailer and chatted to the passers-by who threw money into his bucket, or those who came down specifically to show their support and wish him a happy birthday.
Over £1.85 million has been raised through the sit-out over the years and John, who has weathered every storm to become a local Christmas legend in the town, tells his story to Armagh I.
Meanwhile, in Rostrevor on Christmas Day the crowds were out in their droves as usual for the annual Christmas Swim that has been on the go for 50 years- albeit spread out due to Covid restrictions.
One of the founders Gerry Sloan tells how it all began in 1972 during a 24-hour anti-internment hunger strike, when Down GAA legend, the late Leo Murphy, popped his head into the protestors' tent and asked if anyone fancied a swim.
The organisers raised £100 when they made it an official event a couple of years later and since then the swim has raised over £100,000 for local charities.
Kevin Cole who runs local Rostrevor watering hole, Henry's, ran into the tide for his thirtieth consecutive Christmas dip this year and he, along with some others, chatted with Armagh I for this week's podcast.
For all of this and more, listen below or subscribe and download here: Apple Podcasts – Google Podcasts – Spotify.
Title music: NEW HORIZONS – Lesion X
Browse our podcast library below.
Sign Up To Our Newsletter