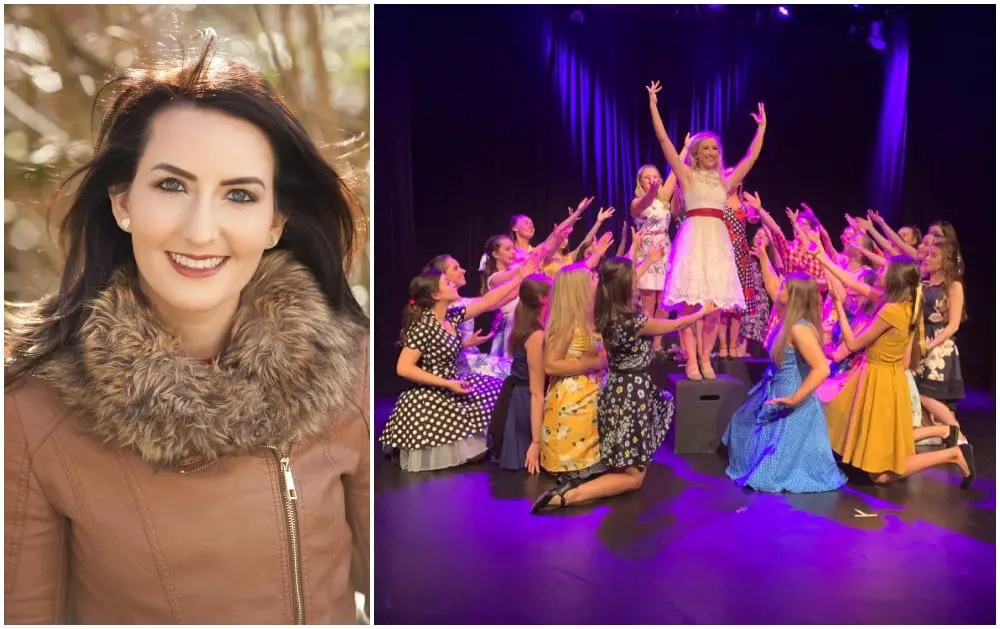 Overnight success usually comes from an awful lot of hard work and for Fiona Flynn and her students that's certainly the case.
It may seem like everything the talented soprano touches turns to gold, but behind the scenes at her music school, Flynn Performing Arts, it takes time as well as talent to bring out the best in her students.
The waiting list is long to get into the school that Fiona established six years ago – but that's no real surprise.
Scrolling through its Facebook page brings up post after post on the terrific achievements by her students, from Feis to TV shows, to stage performances for the school and even some children performing across the water in the West End.
One of Fiona's young charges, Sophie Lennon made it through 5,000 hopefuls to the last three to represent Ireland in the Junior Eurovision this year, while at the same time, the 11-year-old Sacred Heart pupil made her stage debut in London's West End in 'The Children of Eden.'
Fiona proudly watched her student light up the stage on opening night but Sophie is just one of the many talented children who have found a potential career path at Flynn Performing Arts.
However, Fiona says it's not about fame or fortune, but passion for performing and the joy and confidence that being on the stage brings to her students, that matters most.
The school has also raised around £30,000 for charities since it began and while their most recent show was a lockdown-induced virtual performance, that too was a huge success where £5,000 was raised for charity.
Fiona is undeniably dedicated to her teaching career but the busy mother to one-year-old Annie, still finds time to perform herself, with her Sestina Music vocal ensemble and direct St Colman's college in their latest production of Billy Elliot – amongst a host of other musical gigs.
For this week's podcast, Fiona tells us all about her journey from the Ulster orchestra to the Royal Conservatoire of Scotland, as she built the career that she loves.
She speaks about the hard work that goes into any performance, the pride she feels for her students achievements – big or small, and tells us whether she believes anyone can carry a tune -or not!
For all of this and more, listen below or subscribe and download here: Apple Podcasts – Google Podcasts – Spotify.
Title music: NEW HORIZONS – Lesion X
Sign Up To Our Newsletter