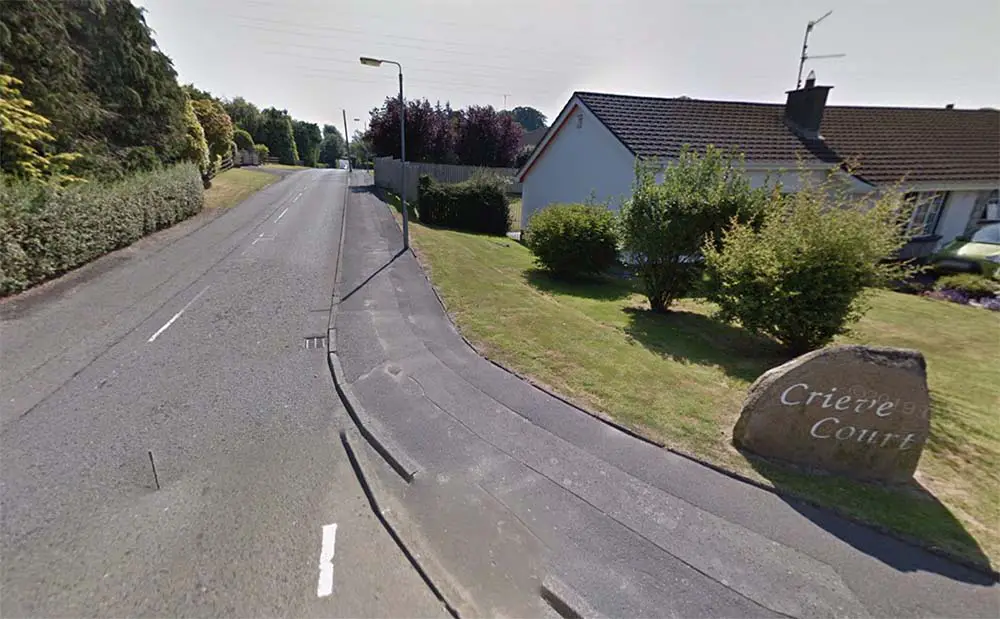 Calls for improvements on a dangerous stretch of road in Newry have fallen on deaf ears because of budgetary constraints.
Despite a residents' petition following the hit and run of a family dog on the Crieve Road – among other concerns – the road will not see any improvement in this financial year – at least.
Liz Kimmins MLA for Newry/Armagh has expressed her "deep disappointment" at the response from Minister for Infrastructure, Nichola Mallon.
Highlighting the work of her Sinn Fein colleagues Councillor Valerie Harte and Sinead Ennis MLA on this issue over the last number of years, the Newry & Armagh MLA commented: "This has been a longstanding problem and the Department for Infrastructure (DfI) has previously indicated that following assessment the road merited works to be done.
"Whilst Minister Mallon acknowledged this in her response, she advised that at this time there are other schemes in the Newry, Mourne and Down area that are higher priority and due to budgetary constraints the requests for the Crieve Road cannot be taken forward at this time."
The Sinn Féin MLA continued: "My colleague Finance Minister Conor Murphy, has this year allocated the highest ever budget to the Department for Infrastructure, as well as a significant allocation of funding to deal with Covid related issues for the department therefore it is very disappointing that the Crieve Road is again being missed out in this year's budget.
"In August this year, one of the local residents instigated a petition to call on the department to make the road safer, following an incident on the road where her dog was knocked down in a hit and run.
"This again highlighted the key concerns of the local community in that area, and it is important the Minister and her Department are cognisant of this.
"In light of the response, I have requested further information on the budgetary allocation for the Southern Division by the Department for Infrastructure, to ensure the people of this area are not being left behind."
Ms Kimmins said Sinn Féin will continue to lobby for "these important works to be completed as soon as possible, and hope this will happen before someone is seriously hurt or worse".
Sign Up To Our Newsletter