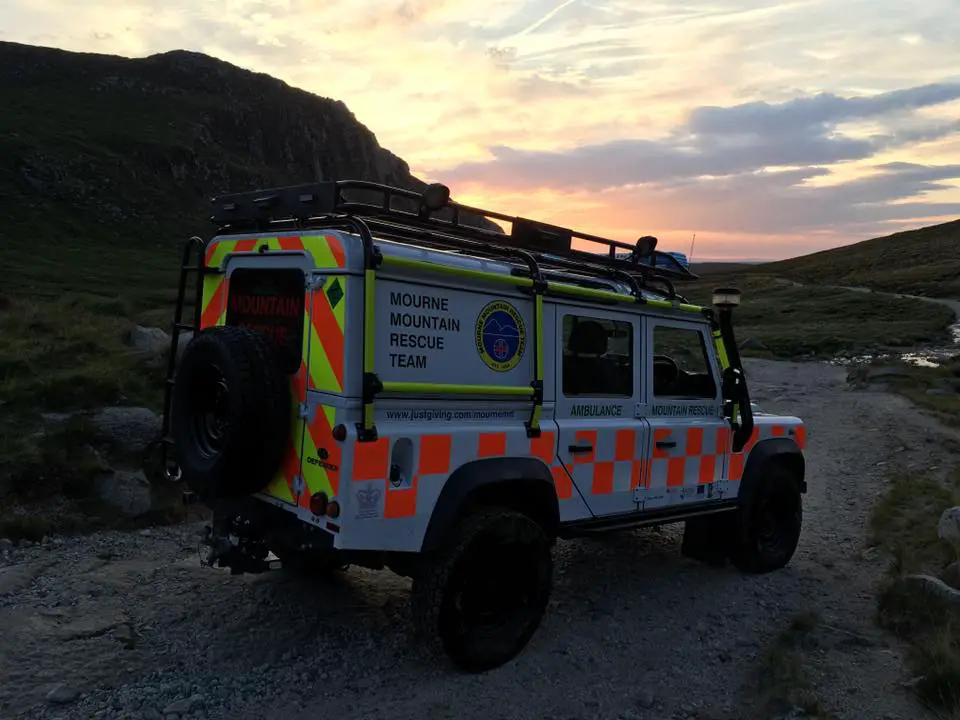 A nineteen-strong search team were sent out into the Mournes to help locate a missing person on Thursday night.
Police sent out an alert following the disappearance of a high-risk missing person.
Mourne Mountain Rescue Team (MMRT) responded to the call shortly before 9.30pm.
The operation took almost two hours before the person was located and transferred to hospital for assessment.
A spokesperson for the MMRT said: "The team received a request for assistance from the Police in the search for a high risk missing person.
"[We] responded and in conjunction with the police, the person was located, assessed and transferred to hospital.
"In addition to PSNI Down, PSNI Air Support and PSNI Dog Section, we had 19 members respond and stood down at 23.10pm."
Earlier in the day the team had the pleasure of commissioning two new rescue vehicles.
The vehicles were designed specifically for the team and have involved a lengthy fit out and subsequent testing.
Both vehicles will increase their capacity to respond to normal calls alongside the growing need to respond to multiple and large scale incidents.
The vehicles were very generously funded by the Department of Justice for Northern Ireland and supported by Fundraising for Heroes of The Hills.
Sign Up To Our Newsletter