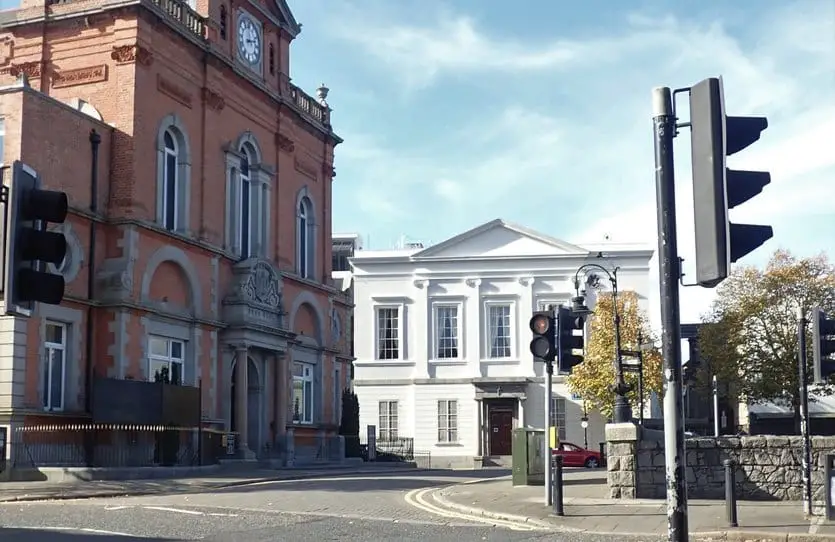 Stars of stage and screen from Newry are set to shine at an inaugural arts festival this year.
The city's first ever arts festival will also celebrate the legacy of the Sean Hollywood Arts Centre ahead of a multi-million pound redevelopment.
The images for the new state-of-the-art building are due to be unveiled in the coming days.
Approval for the week-long festival event was passed at Newry, Mourne and Down District Council's enterprise, regeneration and tourism committee meeting on Monday night.
The present arts centre, named after the late local actor and director Sean Hollywood, who nurtured such young talent as John and Susan Lynch, will play a significant part in staging shows and performances ahead of its major structural change.
Many of the area's local talent, who have gone on to have successful careers in the arts, are expected to make a homecoming appearance.
Newry city SDLP councillor Gary Stokes, speaking after the meeting, said the festival would bring out the best of the city.
"This is great to see and very timely as we have just seen the blueprints for the new arts centre that the public should be able to see in the coming days," he said.
"To be moving on and recognising the achievements of the old Sean Hollywood arts centre to celebrating the what we shall soon have as a new arts centre, is something to truly celebrate.
"I would have perhaps liked to see an arts festival in May time, when the weather would be better, than later this year.
"However, it is to be greatly welcomed and I would be keen to see the council speaking with groups and individuals who have organised other festivals in Newry, so that they can bring about a fantastic event for all."
Fellow city councillor, Sinn Féin's Roisin Mulgrew alluded to the many talented young people who had been guided under the wing of one of Newry's most well-known thespians.
"This is fantastic news for the arts sector and to recognise Sean Hollywood's role in that is very welcomed," she said.
"It is great to see this festival as we transition with the regeneration of the city centre.
"These are exciting times for Newry and I am delighted that the council will put forward a week of arts and reflection."
Sign Up To Our Newsletter