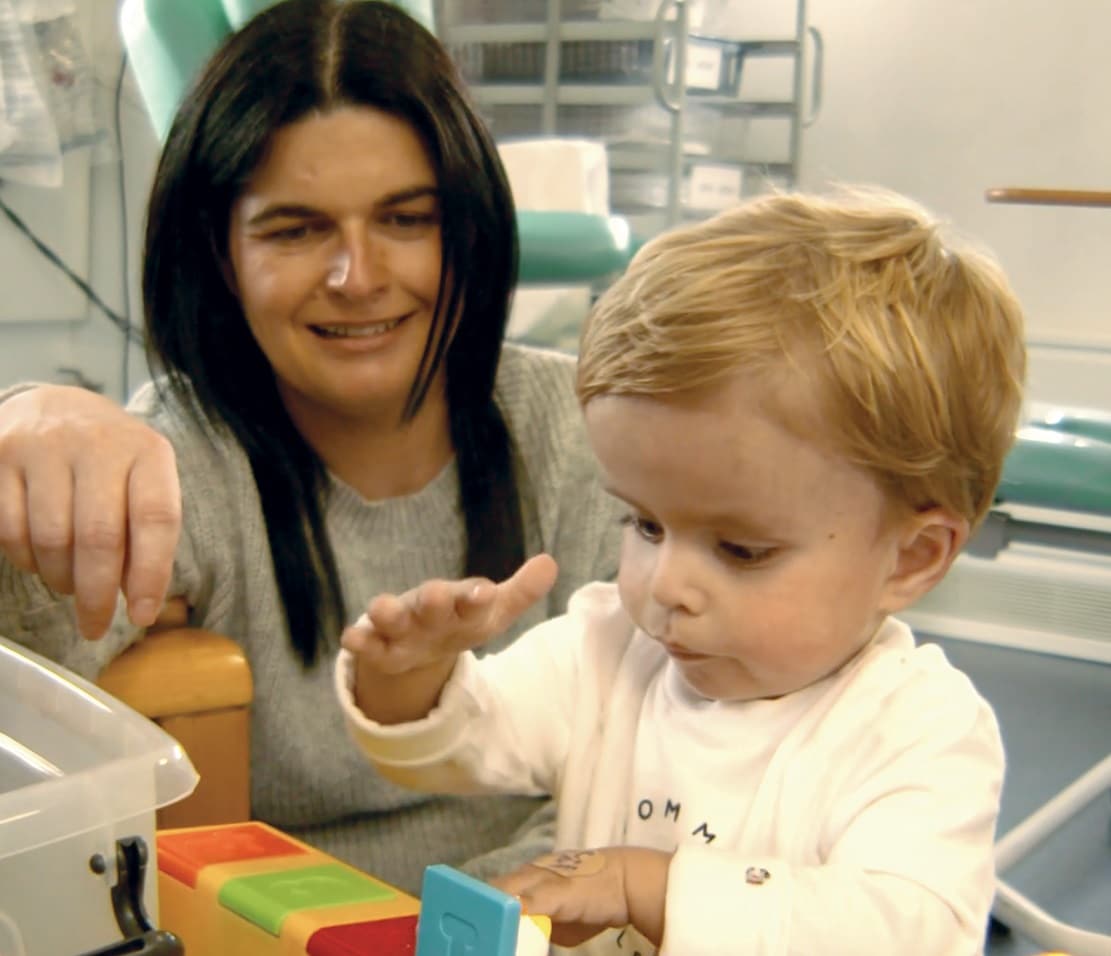 A Newry toddler who has spent much of his life on dialysis is fronting a new Christmas fundraising appeal.
Olly Cartmill, who is two years old, has helped launch the appeal by patient support charity Kidney Care UK.
He is one of around 1,000 children living with childhood kidney disease in the UK.
Little Olly, who was born on Boxing Day 2019, has been on dialysis for the last 18 months.
He spends 84 hours every week on a machine which does the work of his kidneys.
As his body is unable to process toxins he is also on a restricted fluid diet, which means he can only have 100ml of water to drink each day.
Olly's mum Dionne said: "Olly's birth was a normal delivery, and all his newborn scans were normal too. I couldn't have had a better Christmas present.
"Yet as the months progressed, we could see something wasn't right. We just never expected it to be kidney failure and if it weren't for a blood test, he would probably be dead."
She added: "As we celebrate Christmas this year, we will be thankful for many things, especially those who have supported us throughout this journey and who have given Olly a chance to be a child.
"I don't know where we would be without the support of Kidney Care UK and the team at the Royal Belfast Hospital for Sick Children."
Banbridge woman Jo-Anne Dobson, Northern Ireland Ambassador for Kidney Care UK and a living kidney donor, said: "As a young mother I faced exactly the same situation as Dionne when my second son Mark was born.
"Kidney Care UK is proud to support children, and adults, right across Northern Ireland who are living with kidney disease.
"We fund the children each year to attend the Transplant Games and provide dedicated support including funding shared care nurses in the Western Trust and a renal counsellor in the Northern Trust.
"However, none of this would be possible without the terrific support we receive from the heart of the local community for which we are truly thankful."
Katie Hepworth, head of fundraising at Kidney Care UK, added: "Having kidney disease affects every area of your life and impacts on your whole family. We are here to ensure that no-one faces this alone, and we want to ensure that children with kidney disease are able to thrive and live their lives to the full.
"We are so grateful to Dionne and Olly for sharing their experiences with us and helping to raise awareness of kidney disease, and raise funds for the charity so we can help other families in the same situation."
Anyone wishing to donate can do so at www.kidneycareuk.org/christmas-appeal
Sign Up To Our Newsletter