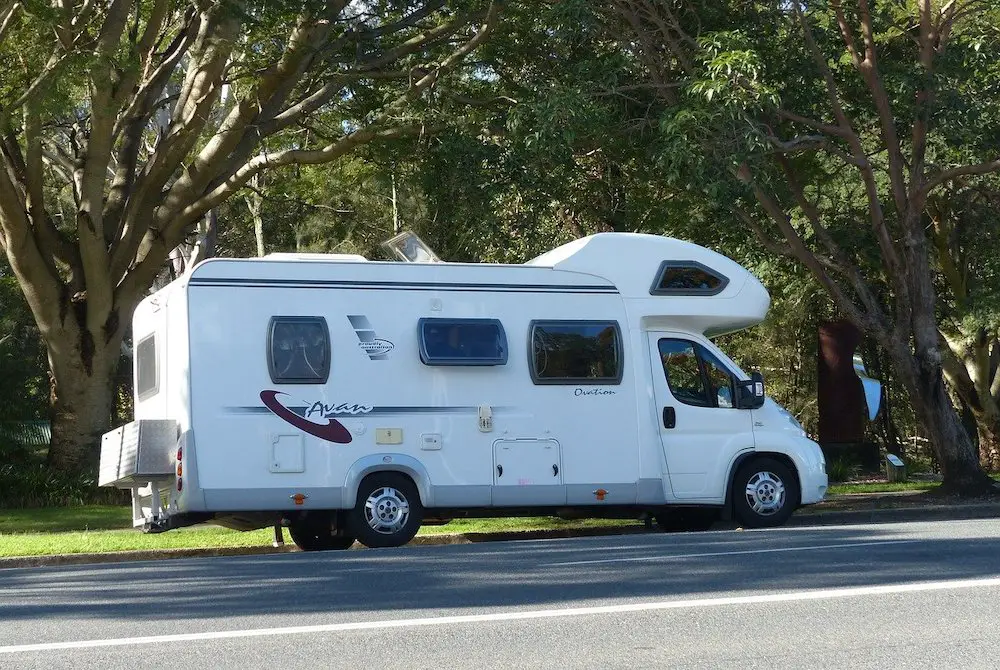 Newry, Mourne and Down District Council have agreed to look into the possibility of introducing a new strategy for the provision of motorhomes and campers across the district.
The introduction of the new approach comes after a surge in the number of people using council parking to park their motorhomes during the summer months.
The council said users of motorhomes or campervans did have access to free 'shared parking' in the district but it was for a maximum of 12-hours with overnight stays prohibited.
However, the local authority added that a number of complaints had been made in recent weeks in regards to "dozens of motorhomes" parking in parts of Newcastle and Warrenpoint for longer periods.
Sinn Fein's Willie Clarke, who proposed the motion in July, said he welcomed the increase in tourism but added that it was causing "tensions" between motorhome owners and local residents.
He said: "This motion basically calls for [the council] to have a strategic approach to motorhomes and campervans visiting our region.
"There's an increasing number of these campervans visiting the district particularly during Covid because it was an opportunity for people to get away and get out of their homes.
"But it has brought a lot of tensions too among the local community and it has meant that local residents have been unable to use our car parks, particularly in Castle Car Park where around 70 motorhomes parked at one point.
"You can understand why, if you have a young family and you're trying to access beauty spots or premises on main streets, you'd be very frustrated.
"And what I mean by a strategy is that we look at all our towns and villages because they could really benefit from it.
"We need to look at what we can do in our car parks and green spaces and whatever we have available we should put four bays in each of them to disperse these motorhomes right across the region.
"We should see this as an economic benefit because we want tourists to visit our district. We put a lot of money into marketing our region and we want people to enjoy Newry, Mourne and Down, but we need to ensure that we're not putting big pressures on daytime facilities either."
SDLP Cllr Terry Andrews supported the motion and urged the council to adapt to the "ever-increasing staycation demand".
"We need to produce a roadmap for the future on this issue," Cllr Andrews said.
"We should be working to provide better facilities for motorhomes in tandem with local service providers, businesses and residents in moving this forward.
"I would recommend that when we have a meeting on this that we invite a motorhome association so that we can all sit around the table and have an input because this is a very important issue that we have on our hands."
Alliance Cllr Andrew McMurray said while he supported the motion that some had shown a 'total disregard for the environment'.
He added: "We don't just have a problem with campervans in our district, we also have a serious issue with tents using car parks and some of our public spaces.
"I could name you 20 sites that are regularly used and, unfortunately, abused by those who are using them for overnight stays.
"This is about parties and people going out and completely disgreading the environment. There was a site that was recently publicised on social media where it took four [large] bags to lift the rubbish left behind by people.
"This is a big issue and it's really retracting our environment and retracting our countryside."
Councillors and council officers agreed that meetings should take place with stakeholders including DfI, Tourism NI, local residents, motorhome groups and camp site owners to inform them about the strategy.
Sign Up To Our Newsletter