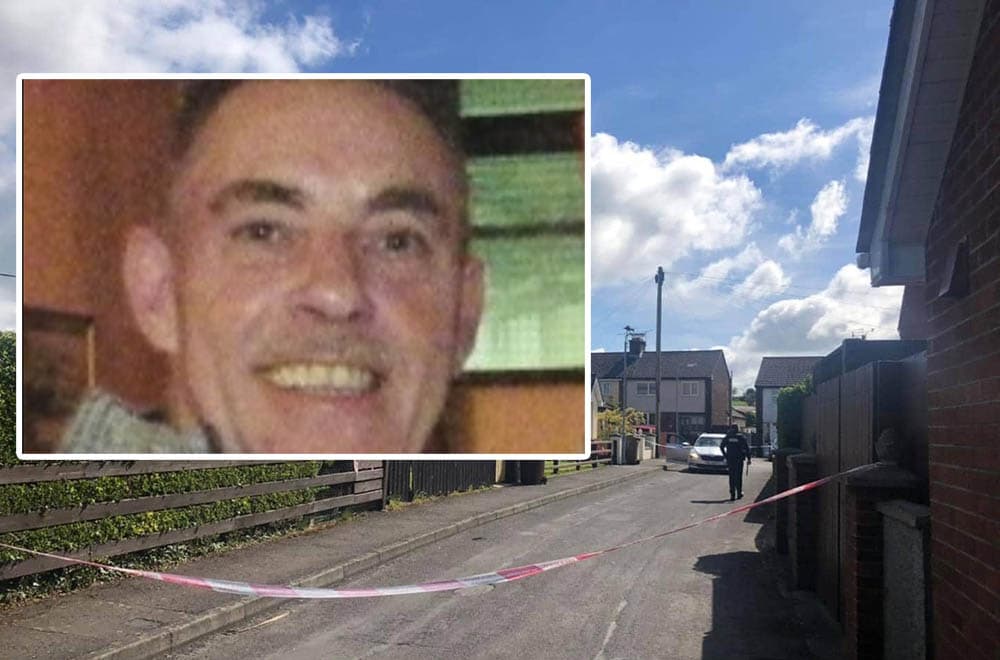 A forty-three-year-old Newry man has been returned for trial accused of murdering his neighbour whose lifeless body was discovered after his home was engulfed in flames during an alleged arson attack.
Previously of Park View, Newry but now with an address given as Maghaberry Prison Garry Anthony Paul Magee is charged with murder and arson with intent to endanger life on May 21, 2021.
The victim, Jimmy Thompson was pronounced dead at the scene after being found on a bed, while Magee was lying unconscious at the back door of the property with a burn to his hand.
Previously Banbridge Magistrates' Court sitting in Newry heard on the night in question, witnesses spotted Magee with a bottle of wine and during police interview he admitted consuming up to 10 cans of Guinness.
He claimed to have taken all his prescription medication in one go, along with Diazepam and had no recollection beyond that point.
Concerns were expressed on Magee's suitability for bail as his address is in the area of alleged offending and other people in adjoining properties were put at risk by the fire.
A detective constable felt it was "unacceptable for the defendant to be released to live amongst these people who could have been further victims of his crimes."
The defence countered this and bail was ultimately granted.
However Magee was later returned to custody following a number of breaches.
Appearing by video-link for a committal hearing Magee did not object to the proceedings and declined to call witnesses or give evidence on his own behalf at this stage.
A prosecuting lawyer said there is a case to answer which was agreed by District Judge Eamon King.
He remanded Magee in continuing custody to appear for arraignment at Newry Crown Court next month.
Sign Up To Our Newsletter