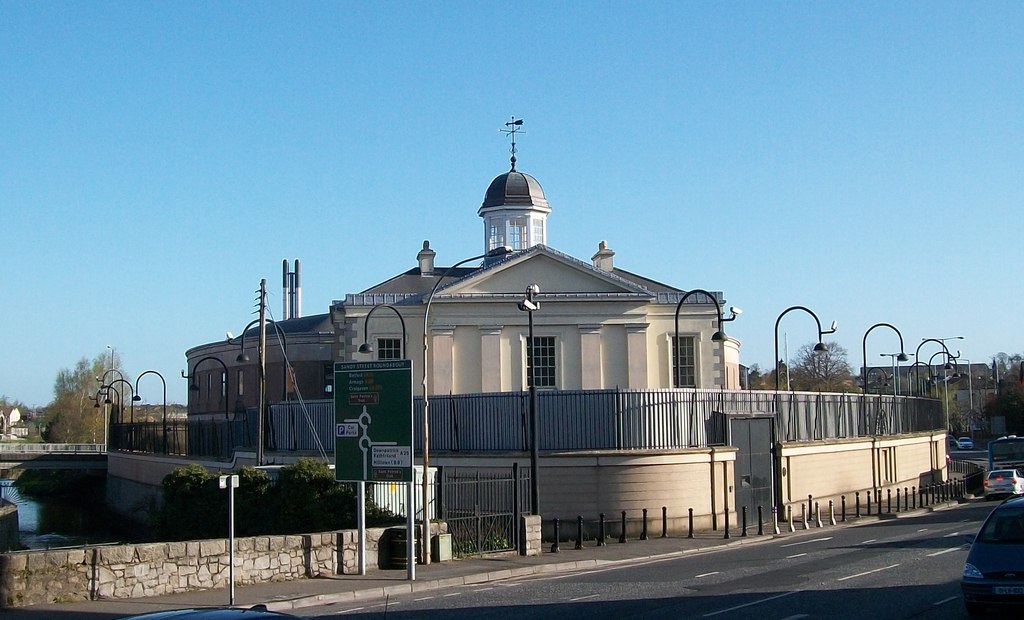 A Newry man who was caught "red-handed" with over £11,000 of cannabis and paraphernalia at his house has been sentenced to an enhanced combination order, to perform community service and go on probation for two years.
Christopher Patrick Gorman, of Glenhill Park, Lisdrumliska, appeared before Newry Crown Court charged with possessing a Class B drug with intent to supply, possessing criminal property, namely cash, and obstructing police.
The court heard that on September 13, 2022, the defendant was arraigned and pleaded not guilty to all counts. He was rearraigned on October 12 and pleaded guilty to the charges before the court.
On May 22, 2021, police attended the defendant's address in Newry in relation to another matter and spoke to his girlfriend. As they approached the property, there was a strong smell of cannabis coming from inside the house.
When informed he was under arrest for suspicion of possession of drugs, the defendant pushed his girlfriend towards the police and ran out to the back of the property and through a rear garden. He then jumped over the property fence and was detained nearby.
Police carried out a search of the property and the garden, which located several quantities of cannabis and cannabis cuttings, alongside cash, totalling €800 and £75.
Police also seized approximately eight bags of suspected cannabis gummies, which were later examined and found not to contain THC.
There was also a bag of white powder which was examined and found to be creatine, a cutting agent for Class A drugs. Other paraphernalia found included scales and a suspected drugs press.
The defendant was linked to the creatine and some cannabis packaging through fingerprint analysis. There was reportedly no evidence of drug supply at the property other than the cash quantities found.
The total amount of cannabis found came to a value of approximately £11,600, which the Judge took as an upper value. The defendant was interviewed and answered no comment throughout.
His Honour Judge Kerr KC, said that the defendant, who is 30 years old, has 15 previous convictions, six of which were drugs-related convictions.
"His last conviction was an offence of wounding which he received an ECO (enhanced combination order) of 100 hours and three years probation to run from January 2017 until 2020.
"The prosecution accept whilst the defendant did not make any admissions at interview or arraignment, there were discussions and consultations between counsel,
"As to the assessment of his involvement and of his co-accused, his guilty pleas should be seen as exculpating his co-accused entirely."
Judge Kerr added that the pre-sentence report states that the defendant has experienced anxiety, depression and paranoia, "which he associates with his misuse of cannabis".
Judge Kerr also said that the report stated that the defendant was a "medium likelihood of reoffending", and that he has protective factors including family support and a "reported intention" to address addiction issues.
In relation to the supply charge, Judge Kerr said that its starting point would be 18 months, "and that comes from the fact that he has previous convictions although there is some time between them and the convictions are of a similar nature".
Judge Kerr added: "Although he did not plead guilty initially, it is stated that there were certain negotiations. It's also the case that he took responsibility for the various items and made it clear that his original co-accused, his girlfriend, was not responsible. That shows a certain degree of acceptance and remorse."
The Judge said that it was appropriate to consider an enhanced combination order, which would require the defendant to do both community work and go on probation.
The Judge told Gorman that if he were to break this, "you are likely to be, very quickly, brought back to court and I can positively assure you that I would send you immediately to custody."
Judge Kerr imposed an enhanced combination order, which would consist of 80-hours community service and two years on probation.
A destruction order was also imposed in relation to the items seized.
When asked if he understood his fate, Gorman replied: "100%."
Sign Up To Our Newsletter