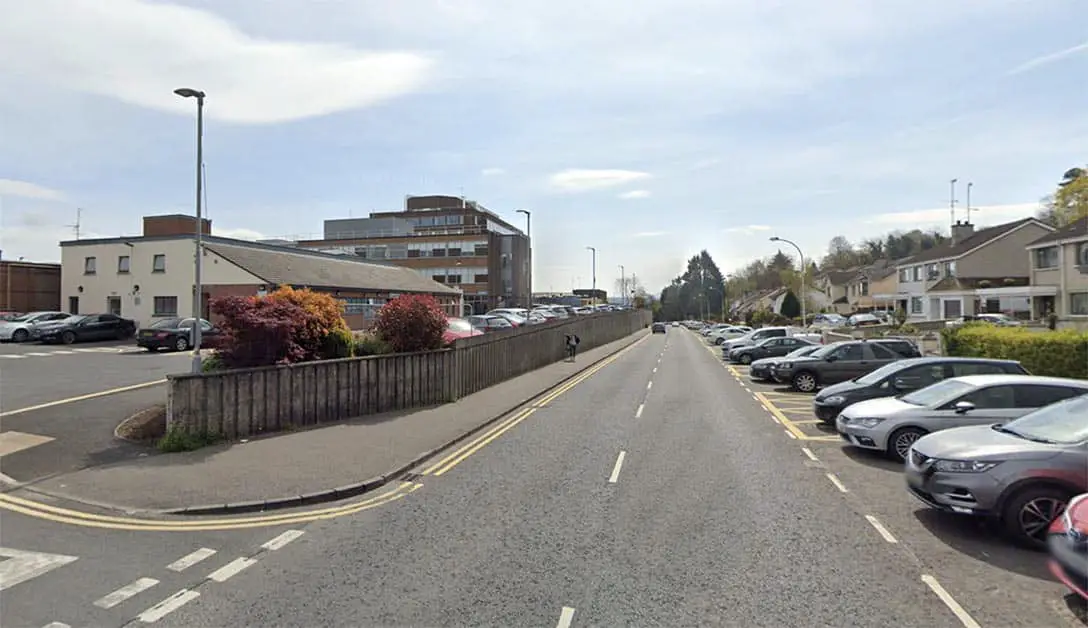 A driver who left a lady with life changing injuries after he "inextricably failed to see her" crossing the road was handed an enhanced combination order on Monday.
Ordering Nigel McCann to complete 50 hours of community service and a year on probation, Judge Gordon Kerr KC also banned the 49-year-old from driving for a year, warning the defendant that any breach, or failure to comply, would see him jailed for six months.
During an earlier hearing at Newry Crown Court McCann, from Fairfield Heights in the city, entered a guilty plea to causing grievous bodily injury by careless driving on 21 December 21.
Summarising the case during his sentencing remarks on Monday, Judge Kerr recounted how the 61-year-old victim was three quarters across the Hospital Road, close to Daisy Hill Hospital when having failed to see her, McCann hit her with his Toyota Yaris car.
While there were no skid marks on the road to suggest heavy braking, CCTV footage showed McCann swerving at the last minute but failing to avoid the pedestrian who was thrown into the air.
The judge said the 61-year-old victim has no memory of the incident but he revealed how she sustained a traumatic brain injury including subdural bleeding and bruising and had to be placed on a ventilator for a time.
Indeed, Judge Kerr said the fact the victim was not discharged from hospital until March, some ten and a half weeks later, "illustrates the seriousness of the injuries she suffered".
"Obviously there's been a substantial effect on her life," said the judge revealing that even now she has mobility problems which "appears to be permanent".
Arrested and interviewed, McCann said he was travelling at about 28 in the 30mph zone and when asked if there was anything that could have been distracting him, "proffered an explanation" that he had been "wearing a mask and that occasionally, he suffered from irritation" as a result.
While the victim was wearing dark clothing that evening, the road was well lit and Judge Kerr told the court "the reality is that inextricably, he entirely failed to see the victim".
He told McCann the Enhanced Combination Order was as a "direct alternative" to sending him to prison, warning him that such orders are "strictly supervised".
Sign Up To Our Newsletter