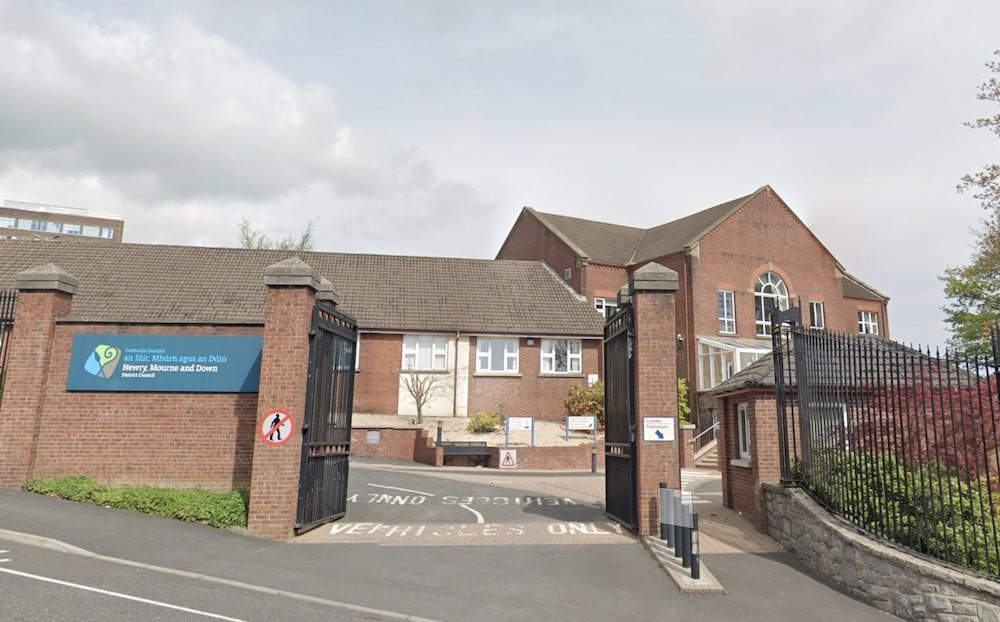 Concerns that a planned new council headquarters building will lead to job losses in a Co Down town have been dismissed as 'fake news'.
The issue of Newry, Mourne and Down District Council (NMDDC) planned £20m civic centre in Newry was raised in chambers this week.
The local authority has two headquarters, one in Downshire civic centre in Downpatrick and the other on Monaghan Row, Newry with plans for the Newry site to be transferred to Daisy Hill hospital ahead of a new city centre build.
Downpatrick councillor, Gareth Sharvin (SDLP) said: "There has been a lot of fake news going about of a negative impact on Downshire civic centre. People outside chambers don't know the facts.
"Staff in Downshire civic centre are worrying if they will still have a job in Downpatrick or indeed even in the council at all.
"I would ask reps to stop spinning fake news and ask if the CEO could respond that any development in Newry will not have an impact on jobs in Downpatrick."
The NMDDC chief executive, Marie Ward replied: "I can confirm that there will be no impact on jobs in Downshire.
"This council has two centres in Newry and Downpatrick.
"The specific Monaghan Row plans are to have no impact on Downshire. The Downpatrick jobs will be safe in Downpatrick and the Newry jobs safe in Newry.
"However, I am open to the possibility of those who may wish to move to a closer headquarters from where they live."
Sign Up To Our Newsletter