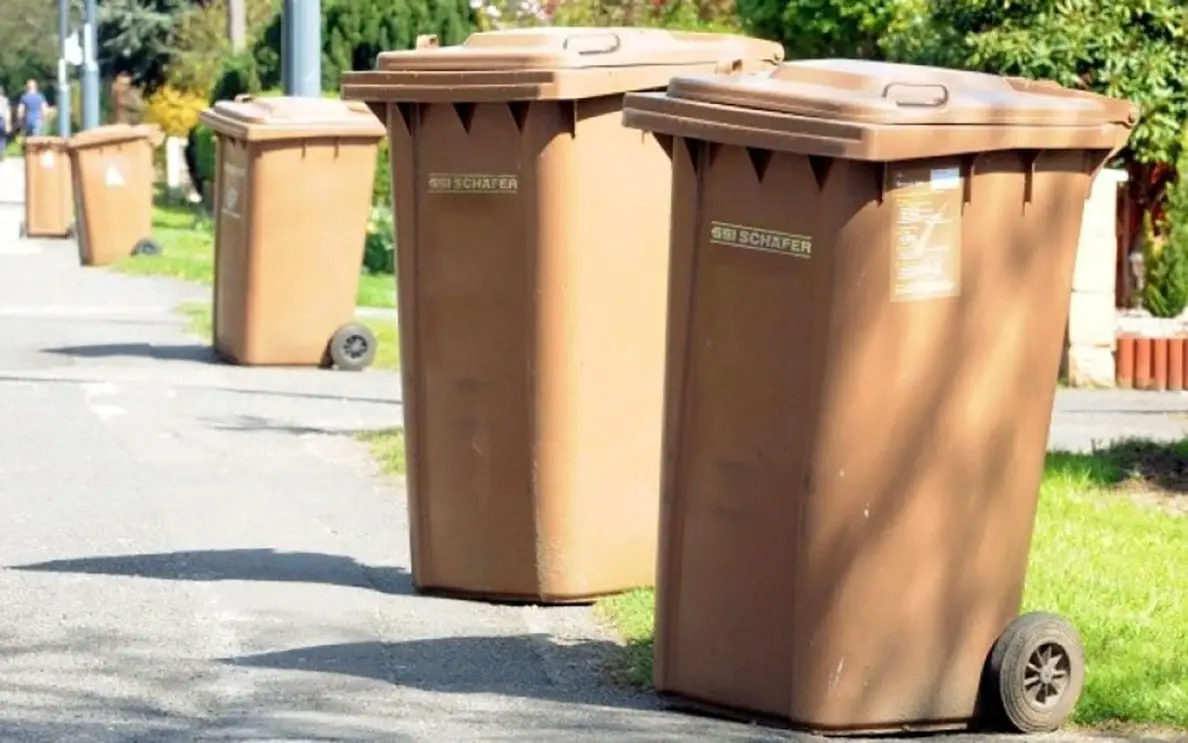 Newry, Mourne and Down District Council has been slammed for "failing miserably" over perceived mismanagement of waste collection services during the summer months.
Councillors from the local authority say brown bin collections have been particularly badly affected in July and August, with residents asking why their bins remain unemptied for as long as six weeks.
Council officers stressed that the issues were down to staff shortages and an increase in vehicle breakdowns.
Acting Director of Neighbourhood Services, Johnny McBride said a "catch-up plan" was implemented in early August by redeploying their cleansing and maintenance staff and offering overtime to refuse collection employees.
The council director also explained that the level of people in the district for a staycation was not anticipated and measures would be taken into consideration in future planning.
However, Sinn Fein and Crotlieve councillor, Michael Ruane, refuted the director's claims, saying that additional services were not made available.
He said: "I think we have failed over the summer months in relation to what we are doing out in the ground and the service that we are providing, it just wasn't there.
"I spoke to [council officers] prior to the July fortnight and the time leading up to it. It was obvious that we were heading for a good spell of weather and that would bring numerous people to staycation here.
"The towns were already packed and we were not offering a service and I cannot accept that we offered extra resources over that period to deal with it because we didn't.
"I am out on the ground and I do see what is going on and our staff that are there. Our staff are trying their best to cope with the workload that they have.
"They actually had less resources over the [summer] period to try and deal with what was happening.
"We failed the people that we represent, there's no question about that and I think as a council we need to get our act together.
"I have been a councillor for over 20 years and I've never seen [bin collection] as bad. I am continuously receiving phone calls about missed bins and unfortunately it's regularly from the same person.
"We are not offering the service that the residents deserve out there and it isn't good enough.
"It shouldn't be the case as a party that we needed to speak with the chief executive to raise our concerns in relation to neighbourhood services, but there was no other option.
"We need to learn from these mistakes and I accept that the pandemic played a role this year but that doesn't excuse the lack of services we've offered this year."
Ulster Unionist councillor, David Taylor agreed, saying the issues were part of "bigger fundamental problems" within the council.
He said: "I've had a resident on the phone with me this week who told me that he hasn't had his brown bin collected since the start of July and at this time of year that isn't good enough.
"I can make phone calls and send as many emails as possible for any constituency issue that's raised, but we need to get to the crux of the problem.
"We need to address staffing and vehicular capacity. I think both of those issues need to be looked at very carefully.
"You try to provide our ratepayers in our district with reassurance that these problems will soon be addressed, but I think now people are becoming exacerbated with some of the issues that we're dealing with."
Mr McBride said he has listened to the members' concerns and "couldn't disagree" with their assessment
"In terms of my own position, I don't disagree with the views of the elected members," said Mr McBride.
"We have not provided the level of services that you expect or the general public expect.
"There are basics that we're not doing right and my priority over the last couple of weeks and going forward is trying to fix those basics."
Sign Up To Our Newsletter