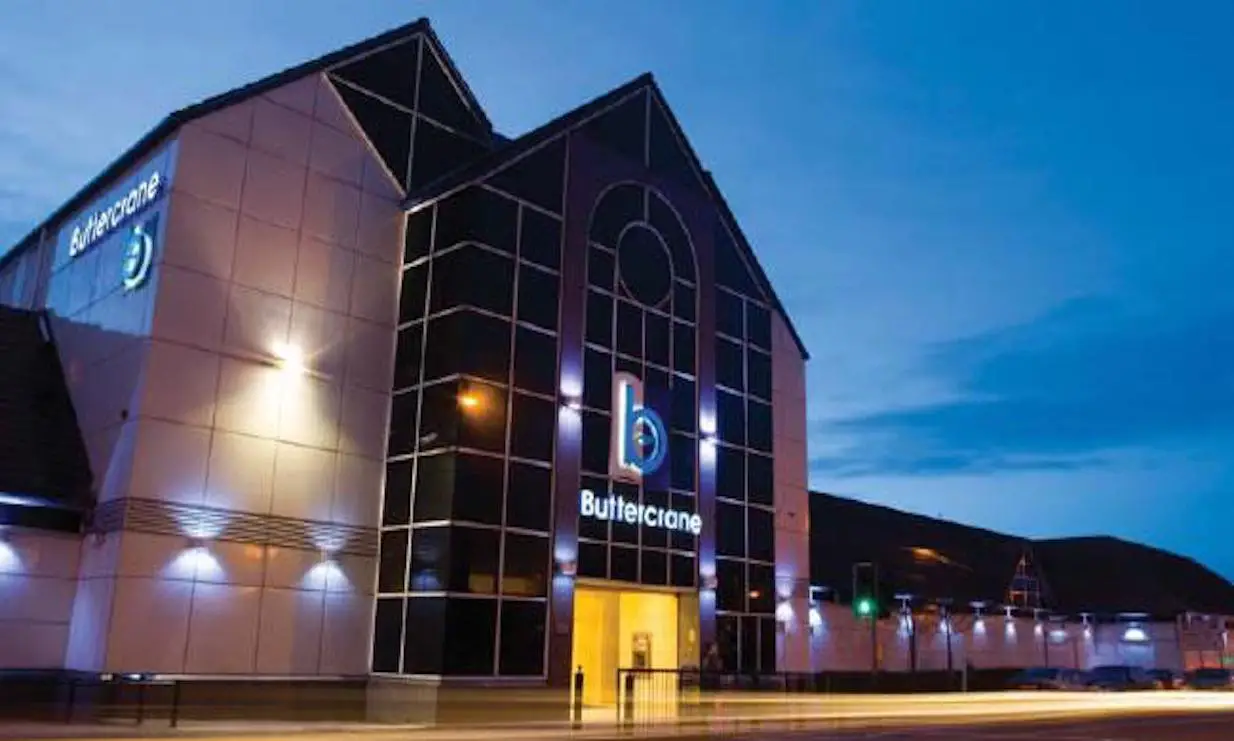 A new tenant is poised to take over the store left vacant following the departure of the Buttercrane's flagship tenant Marks & Spencer.
Armagh I can reveal that Sports Direct is planning to open a new outlet there.
And it will be across two-storeys.
The move will represent the latest exchange between the two rival and neighbouring shopping centres in Newry city.
Marks & Spencer moved into a new flagship unit at the Quays, outside the main centre area, in February last year, after a £20 million development.
It had been trading at Buttercrane for over 20 years and was a major blow when the decision was taken to move to the rival centre, leaving the anchor unit empty.
In the interim, however, Burger King left the Quays and set up shop in the Buttercrane.
And now Sports Direct looks ready to jump ship and set sail from the Quays with the rival shopping centre its intended destination.
The Buttercrane's owners is seeking approval to reconfigure the layout of the vacant unit to make way for the sporting goods branded store.
Unit 1, it is hoped, will be subdivided to allow for a Sports Direct outlet across two floors stretching to in excess of 3,000 sq metres.
The remaining space – just over 2,000 sq metres – will form another unit for another new retail tenant yet to be agreed. It will be subject to a separate application when the time comes for a new arrival.
This latest proposal has been submitted to Newry, Mourne and Down District Council for consideration.
A planning statement points to customer sales area at first floor, describing this as "welcome" and "standard format for Sports Direct".
And it adds: "The proposed internal alterations to reconfigure the floorspace can be undertaken without the need for permission in the absence of any conditions restricting the centre.
"External amendments allow for new means of escape doors, a small covered canopy to the side of the building and a new plant area accessed from the first floor of Sports Direct."
The statement says the reuse of the vacant unit will help retain the "vitality and viability" of Newry city centre.
A decision will be expected in due course.
Sign Up To Our Newsletter