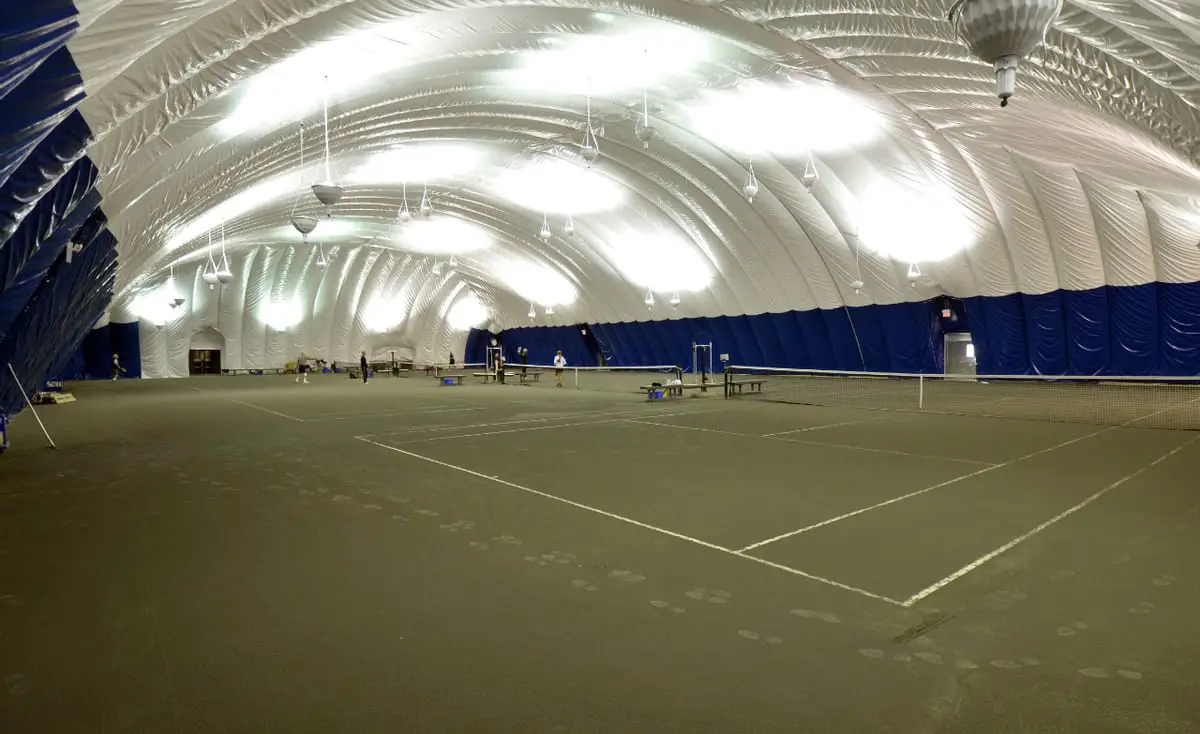 A state-of-the-art 'tennis bubble' will be erected in Newry.
The dome will go in place at Our Lady's Grammar Place as part a project carried out in partnership with Newry, Mourne and Down District Council.
Funding from both council and Department for the Communities will see the provision of this specialised bubble and the upgrading of other tennis facilities.
There are many benefits of such a venue, including the availability of tennis courts in all weathers, and it can be lit up too for night-time play.
Around £190,000 is expected to be spent on the project.
The original plans had been for tennis bubbles to be put in place at both Newcastle and Newry.
Council was to spend £50,000 on each and had budgeted for them.
But after investigation, it was revealed that accommodating the bubble in Newcastle would have required the removal of one of the courts.
And Newry, Mourne and Down District Council's active and healthy communities committee has been informed that when Newry Tennis Courts were also looked at, the club "were not willing to progress as they felt planning issues would be a major concern".
So instead, as part of the Newry Leisure Centre sports hub, council officers approached Our Lady's Grammar in order to use the school's existing four courts.
The plan is to create a bubble over two of the courts while upgrading the other two outdoor courts.
Some £90,000 has been offered from the Department for Communities under the 'Your School Your Club' programme and that – and the realignment of the existing £100,000 originally budgeted for by council – will pay for these proposals to be implemented.
The active and healthy communities committee meeting on Monday will be asked to approve the joint venture and enter into a legal service level agreement with Our Lady's Grammar for the project.
Planning approval will then be required and the bubble would be in place by March 31 next year, in order to avail of the Department for Communities' contribution.
Sign Up To Our Newsletter