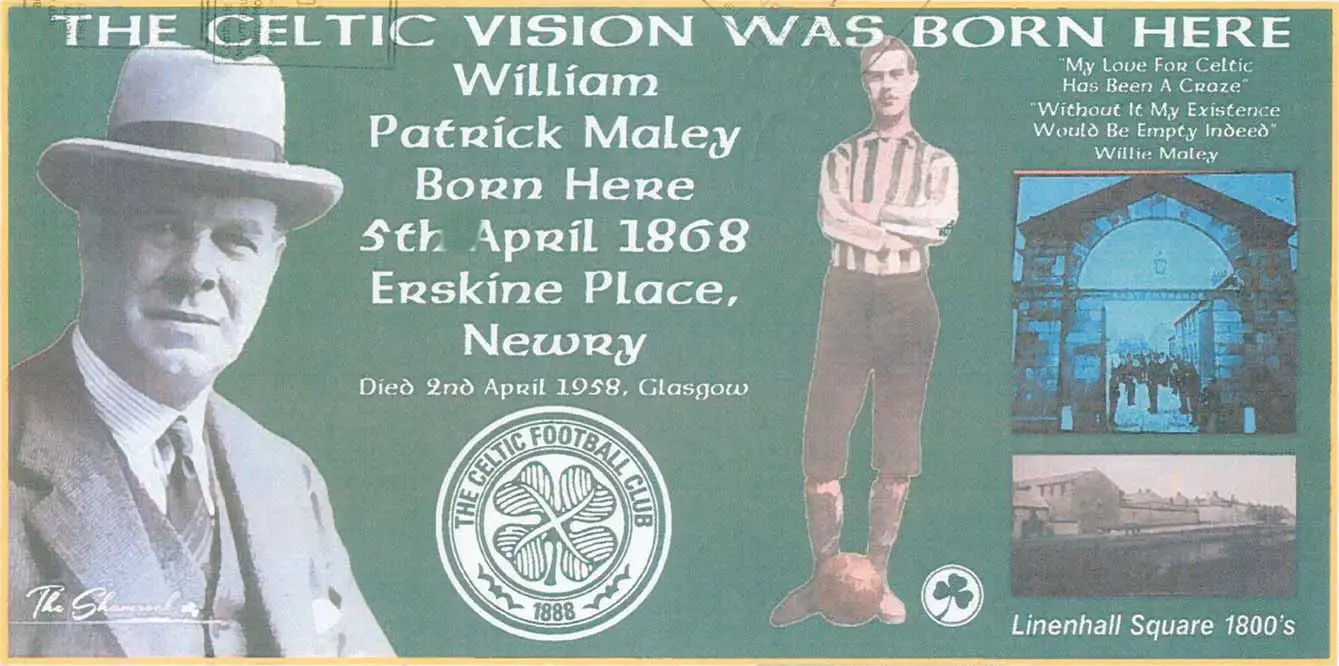 A mural could be created in Newry to mark the birthplace of Willie Maley – the first manager of Glasgow Celtic FC.
There are currently efforts ongoing to erect a statue to the County Down man's memory.
But in a separate move, a planning application is now going before Newry, Mourne and Down District Council for a mural to go up on the gable wall of number 2 Erskine Place.
From his early days in Newry, Willie Maley went on to become a player and Glasgow Celtic's first manager/secretary, a position he held for 43 years. During that time he won 16 league championships and 14 Scottish Cups.
This new mural, it is intended, would adorn the side of the two-storey property. It would measure five metres and two-and-a-half metres in diameter and show images of Maley in both his managerial and playing roles.
It also features an image of the old Linenhall Square in Newry back in the 1800s.
The mural – across the top – boasts: 'The Celtic Vision Was Born Here'.
And under that it informs: 'William Patrick Maley. Born here 5th April 1868. Erskine Place, Newry. Died 2nd April, 1958. Glasgow.'
It bears the Glasgow Celtic crest and a quote from Maley which proclaims: 'My love for Celtic has been a craze. Without it my existence would be empty indeed.'
The mural, if approved, would be created on aluminium sheets which would be screwed directly on to the wall.
The application is now with Newry, Mourne and Down District Council, having been submitted in the name of Kathleen Lowry, of the Greater Linenhall Area Community Association.
A decision on whether or not to approve will come back from council in due course.
Sign Up To Our Newsletter