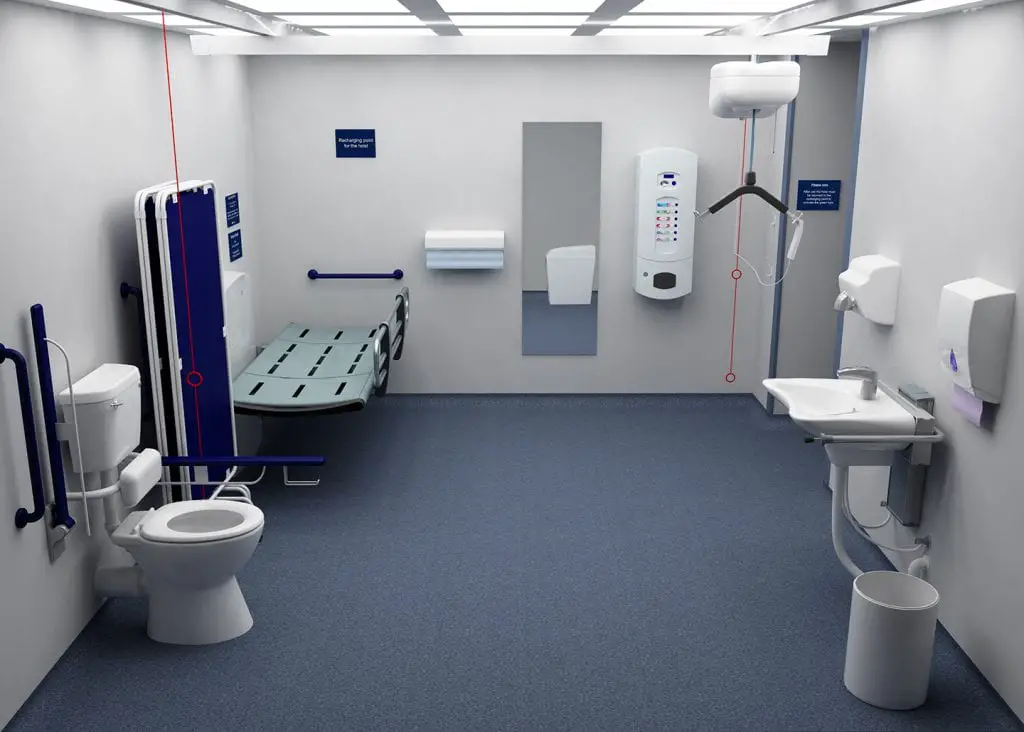 Changing Places toilets – for people with complex needs and disabilities who require assistance – should be installed in all public toilets across Newry, Mourne and Down.
That is the opinion of one local councillor who hopes others across all parties will share his view.
And to that end, Alliance councillor Andrew McMurray will table a notice of motion next week which could see the provision of Changing Places toilets become a reality.
He also wants a fund to be established to allow businesses to provide similar facilities.
The lack of adequate toilet provision being readily available can be very preventive and can prohibit people with complex needs taking part in all manner of activities, such as shopping, an entertainments pursuit or eating out.
Changing Places toilets provide suitable space and equipment – such as a changing bench or hoist – required for those who are unable to use toilet facilities independently.
They are in addition to basic disabled toilet provision.
And Councillor McMurray wants to see them being made readily available in all premises operated by Newry, Mourne and Down District Council to promote and aid independent living.
He also wants uptake – and the ability to install – to be available to others too.
His motion reads: "That this Council will proactively enable Changing Places (CP) toilets within our council area by: committing to include CP toilets in all new council buildings and leisure facilities; to review and resource retro fitting of CP toilets to all our public buildings over the next 10 years; require all applications for new buildings, open to the public, to install CP toilet instead of a basic disability toilet; to resource a fund for local businesses and charities to retro fit or install a CP toilet."
The motion will be debated on Monday.
Sign Up To Our Newsletter