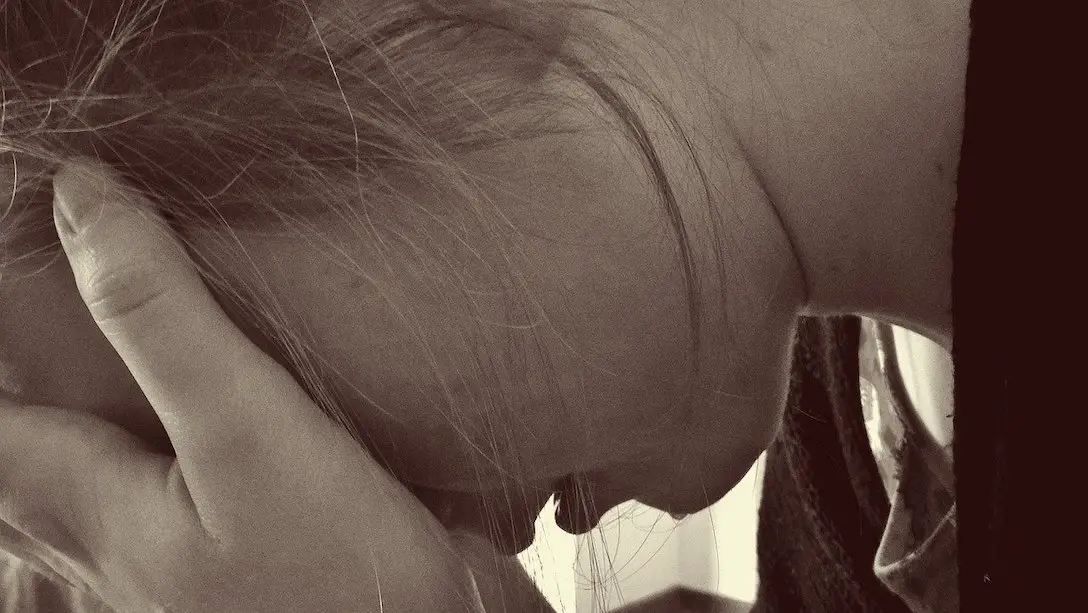 A young woman subjected to horrifying bouts of domestic violence at the hands of an abusive ex-partner says she feels "validated" for coming forward after he was sentenced to more than four years for his crimes
Christopher Hughes, 29, of Cloghanramer Road, Newry was sentenced at City's Crown Court to a total of four years and two months, half of which will be spent behind bars, for a five-and-a-half month campaign of horrific abuse, which included holding a knife against his partner's throat.
Hughes faced a total of 19 charges, 15 of which he pleaded guilty to – the rest were left on the books.
His victim, who wished to remain anonymous, spoke to Armagh I of her "relief" at being able to close that chapter of her life.
"I honestly didn't know going into it what he would get;  it felt a good achievement because it showed that the courts and prosecution service took it seriously," she said.
"To me, as the victim, it can sometimes feel like it isn't as bad because you're in the moment but [in hindsight] to see that it is as bas as it sounds and that those things he did to me, they are quite serious. Men like him cannot get away with it."
The woman said that for anyone going through a similar ordeal, "it might feel like something small to them because they're made feel like they're being dramatic but they're not".
"Men like that they have a way of manipulating a girl into thinking they're not being badly treated when really they are."
On the sentence itself the woman revealed it "validated everything for me, that I was right to come forward about it".
As is to be expected, it was "extremely difficult to come forward" because, as she admits, "at the time I still very much loved him but I knew what he did to me was so wrong".
"Looking back now, I realised how brainwashed I was and it was very, very hard. I had a lot of support from my family and once I did come forward, the police were so, so accommodating and so supportive.
"It would just make you realise that it is worth coming forward about these things, that it's not normal. Physical violence is not normal in a relationship and no woman should ever, ever feel like they're being silly, or like it's their fault, because it's not."
She says coming forward and seeing Hughes taken to court and convicted is a "a way of healing" but even after hearing the sentence "I did feel a sense of sympathy towards him".
"It's such a detrimental factor to his life now, that he's sitting in a prison cell, but I felt like I was to blame for it, that I put him there, but really the only person who put him there was himself because of what he did to me."
She continued: "It's a softness in me that still has that air of sympathy towards him, but I'm glad he's sitting where he is as I have gone through a lot of counselling and everything to try and come to terms with it. I'm only coming out the other side of it now and realising how bad it was, that I was not the person to blame for it.
"I was a strong person before I met Christopher Hughes; my father died suddenly a year and a half before I met him and I was in a vulnerable place. Men like him pick up on that and use that against you; I never thought I'd be the sort of person who would fall into that trap and let it happen to me.
"By all accounts I'm a stronger person now, I'm an outgoing person and I play sports. On paper I have everything going for me so it can happen to any person. People need to know it can be in any walk of life, it can happen to anyone, men and women, unfortunately. I just hope that seeing this it will help somebody else."
Sign Up To Our Newsletter