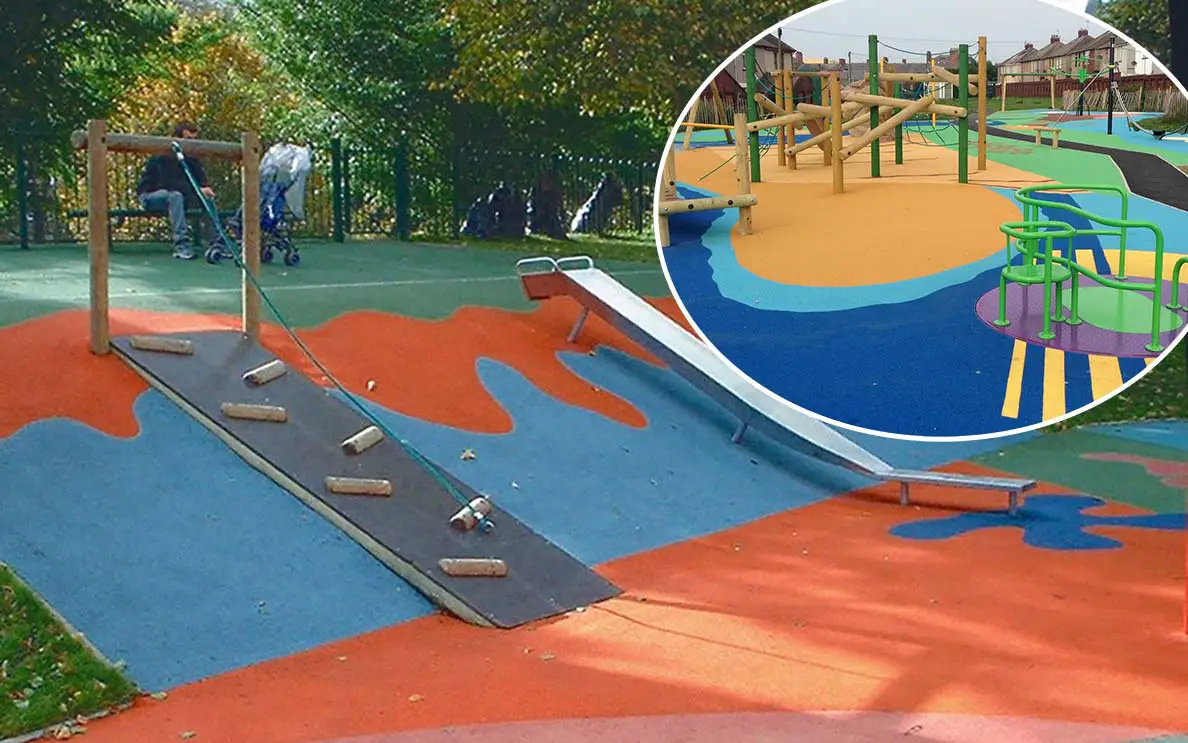 The first of 23 children's play parks earmarked for possible upgrade in Newry, Mourne and Down is expected to be rubber-stamped this week – at a cost of £56,000.
The new state-of-the-art play park at Meigh is expected to be followed by 22 more over the next five years during the roll-out of a play strategy.
It is the only park to feature during year one of a huge investment programme for children's leisure facilities.
NMD Council's active and healthy communities committee will be asked next Monday to approve the investment at Meigh.
It was in December that council agreed a three-stage consultation process for the delivery of new, upgraded, transformed or consolidated play parks.
Children, young people and community groups in Meigh have had their say and now the council nod is the final stage of that process.
It is estimated that an average of £45,000 is to be spent on each play park.
But in the case of Meigh, the committee is being asked to approve the expenditure of £56,000, the increased costs in this case attributed to the "community consultation".
Among the features of the new park will be a climbing wall and boulders, turnstile spinner, log steps, inlaid hopscotch graphic, magic toadstools, zig-zag twister, wide slide, planet jungle multi-play unit, with features including trapeze crossing, swings, and talking flowers!
The other play parks identified for possible upgrade are, for year two, Backfield, Bridge Centre, Mourne Gardens, Oliver Plunkett – Camlough, Newtowncloghue, Lislane, Carrivemaclone, Jonesborough, and Burren Village Green.
Year 3 parks for potential upgrade are Killough Playing Fields, Drumaness, Weslands, Drumintee and Lurganare.
And Year 4 to be looked at are Fairview, Dungormley, Cullyhanna, Innisfree, Bog Road Picnic, while finally, in Year 5, Kitty's Road, Culloville and Newcastle Centre.
*Main image for illustration purposes only.
Sign Up To Our Newsletter