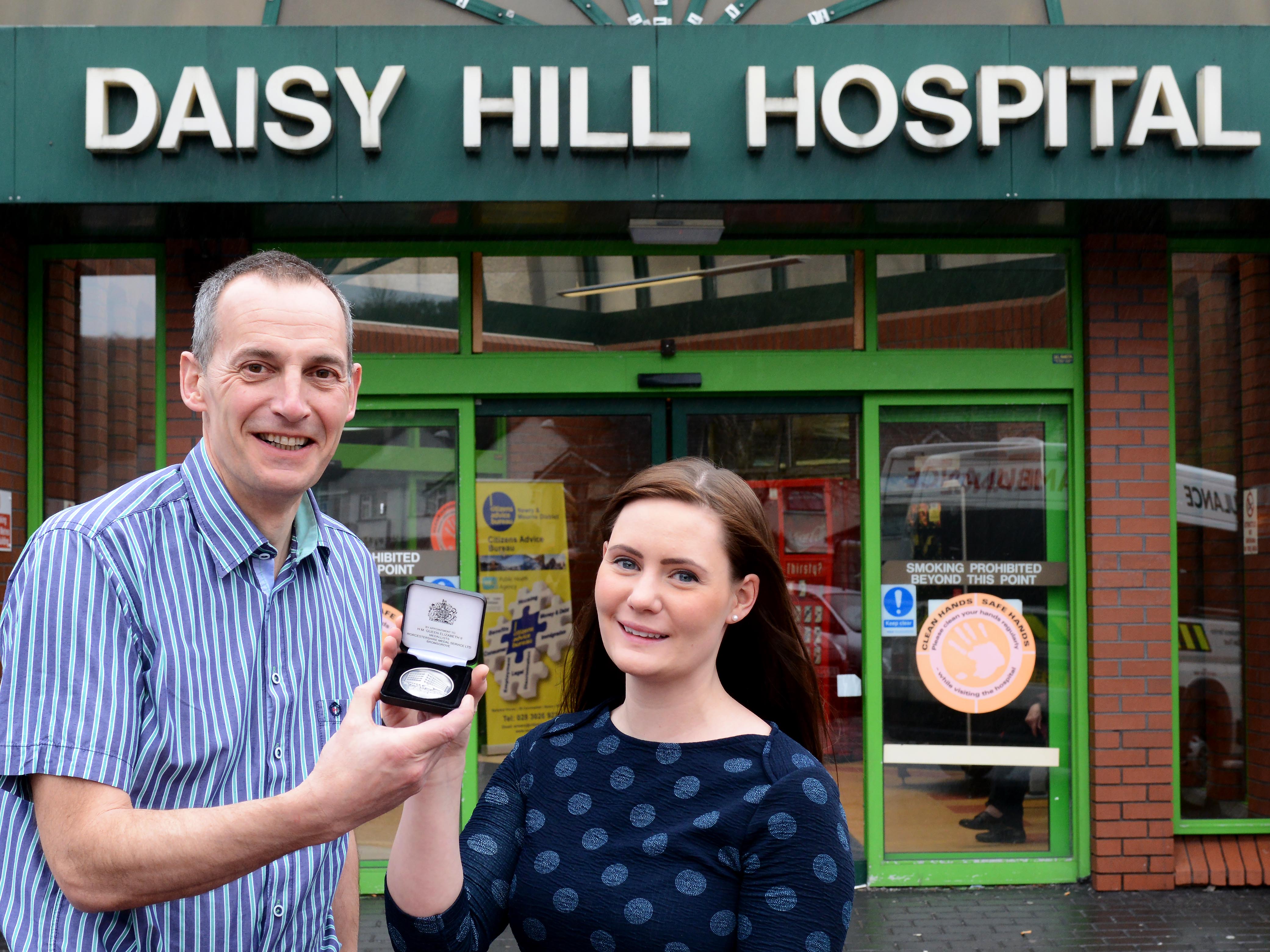 A junior doctor working in Daisy Hill Hospital has been awarded with the accolade of Foundation Year 1 – F1 of the Year. Dr Nicola McKinley received the recognition for her competence and diligence throughout the year (2015).
Congratulating Dr McKinley, Dr John Harty, Co-Director for Postgraduate & Undergraduate Education and Consultant Nephrologist, for the Southern Health and Social Care Trust said:
"Foundation Year 1 is a pivotal time for all doctors, when they apply the skills they learn as medical students to become key members of the clinical team and start to take responsibility for patient care.
"As Queens University Teaching Hospitals, Daisy Hill and Craigavon Area hospitals provide an essential part of the student doctor undergraduate programme by offering high quality clinical placements to medical students.
"We are proud to attract such a high calibre of Junior Doctor to Southern Trust hospitals and wish Nicola every success in her onward medical career."
Read more news:
Your roads are 'deplorable' but we won't be fixing them 'any time soon'
Tayto to mark sixtieth anniversary with loss of 80 jobs, trade union claims
Missing county Armagh pair spotted at Dublin airport
Detectives investigating possible link in spate of arson attacks across Borough
Ambitious plans drawn up for future of county Armagh village
Plans lodged for major social housing development in Armagh city
Elderly couple and son lucky to escape with their lives following arson attack
Detectives granted more time to question suspect in Laura Marshall murder
Sign Up To Our Newsletter