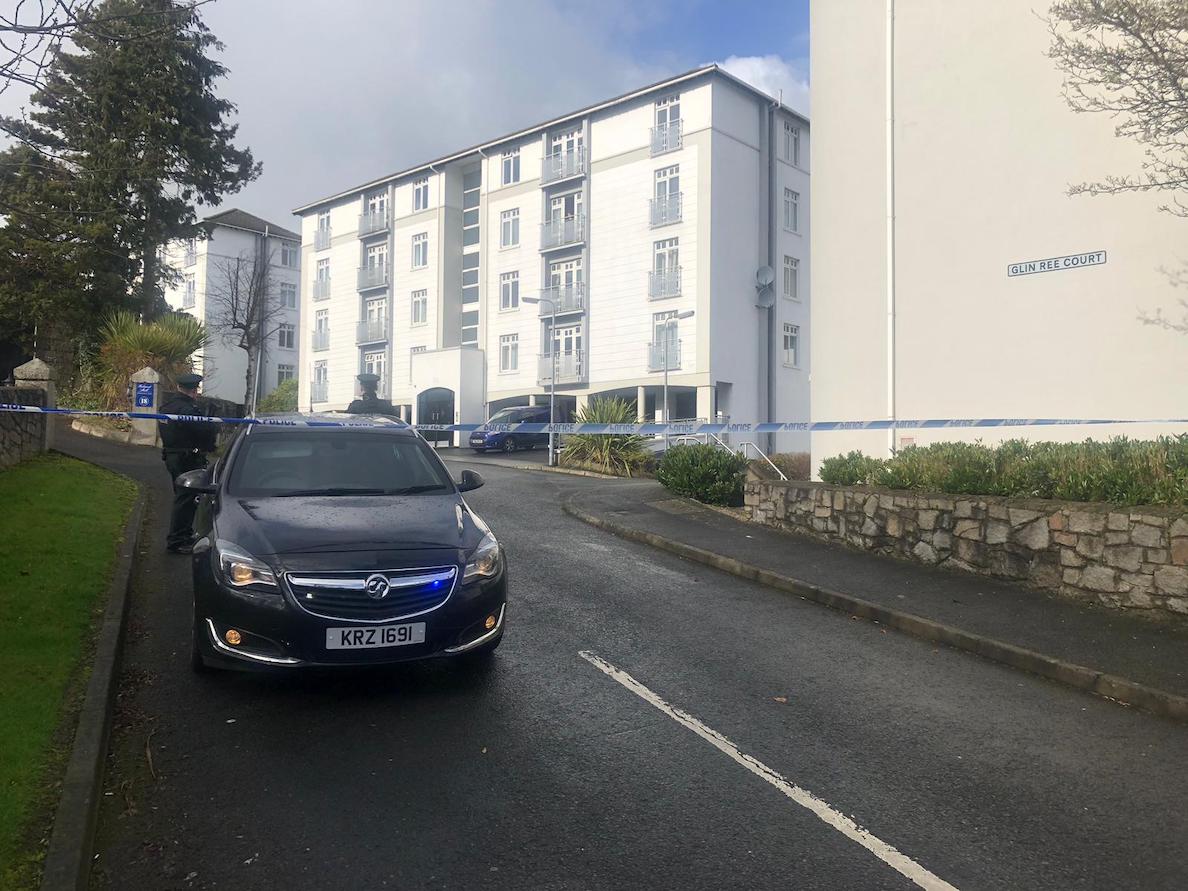 Three people have died in what police are describing as "suspicious circumstances" in Newry.
A man, woman and teenage girl have died in a flat at Glin Ree Court on the Downshire Road.
The PSNI, who were called to the scene around 11am, are investigating the circumstances of the deaths and post-mortem examinations will be carried.
"At this stage it would not be appropriate to elaborate further on the circumstances as our enquiries at an extremely early stage," Det Supt Jason Murphy said.
It is understood that it will take detectives some time to assess the scene.
SDLP's Justin McNulty, who is at the scene, says "the community is in shock and a dark cloud hangs over Newry this afternoon".
He added: "It's my understanding three people have lost their lives. Police are describing those deaths as suspicious.
"My thoughts and prayers are with the families of the deceased.
"Over the coming hours and days more will become known but for now this community is stunned and my thoughts are with the families of those who have lost their lives and with this community."
Sinn Féin councillor Charlie Casey has said the community in Newry is in shock.
"My thoughts and sympathies are with all of those involved in this incident and their families," said councillor Casey.
"Details are still emerging and a police investigation is underway and that should be allowed to proceed.
"I would encourage anyone with information on this incident to bring it forward to the PSNI."
Newry & Armagh DUP MLA William Irwin MLA has spoken of his sadness and concern after the bodies of a man, woman and teenage girl were discovered in a flat at Glin Ree Court in Newry.
Mr Irwin said: "This is an awful tragedy and I understand Police have commenced investigations into this very concerning discovery.
"I extend my sincerest sympathy, thoughts and prayers to the wider family of the deceased individuals at this awful time."
UUP Councillor David Taylor said: "I am extremely saddened to hear of the tragic news breaking in Newry where the bodies of three people have been discovered at Glin Ree Court in the City.
"There is understandably great shock within the local community regarding this news and my thoughts and prayers are with the family members of the deceased at this time.
"Obviously the PSNI are in the early stages of their investigation into this incident and they will need time to establish the full details as to how these three tragic deaths have occurred."
Sign Up To Our Newsletter