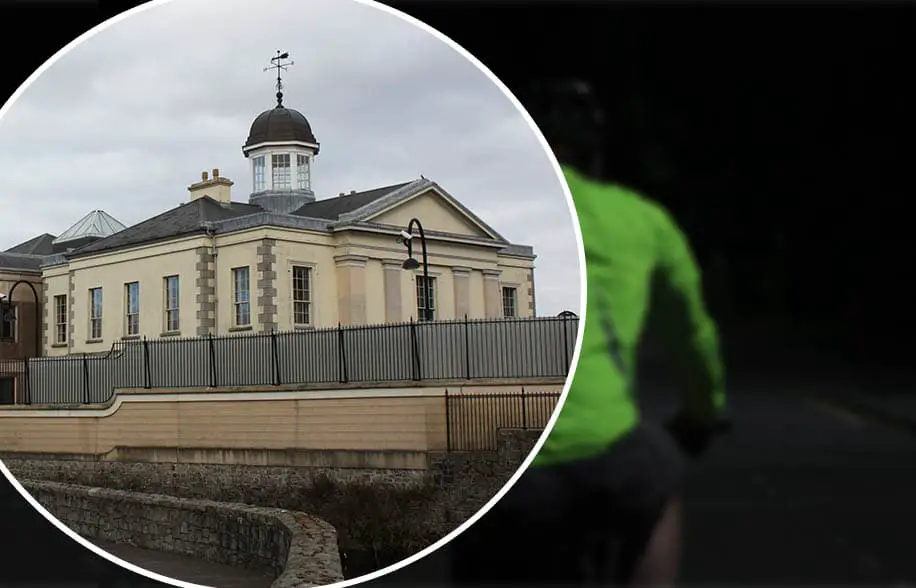 A Newry man who made off from police driving whilst disqualified and without insurance has been warned that he has "one foot" in prison.
Sentencing the 27-year-old to community service and probation, the district judge commented: "I don't think you are the kind of person that would do well in prison."
Daniel Kane, of Ardcan Park, appeared for sentencing on taking a motor vehicle without authority, failing to stop for police, driving whilst disqualified, using a vehicle without insurance and driving without due care or attention at the city's Magistrates' Court on Wednesday.
Prosecution outlined that at 2.50am on April 11, of last year, police on patrol in Newry signalled for the defendant to stop whilst he was driving a BMW in the vicinity of the Carnagat Road.
However, Kane instead accelerated off at speed through a residential area and was followed by officers.
The defendant then exited the car and tried to make off on foot, but soon after he was arrested.
Checks revealed that Kane was a disqualified driver, having been given a six month ban on February 19, of last year.
It was also discovered that the defendant did not have the permission of the owner, his father, to drive the vehicle in question and was not named on the insurance policy in relation to it.
During interview, Kane accepted that he was a disqualified driver, that he did not have permission to drive the car and that he was uninsured.
When asked if his driving fell below that of a competent driver, the defendant told officers: "I must have hit 100mph."
Questioned on why he made off, Kane stated that he did not know and claimed not to have seen the flashing blue lights.
District Judge Eamonn King commented that the defendant's last conviction was in September, of last year, for which he received a prison sentence of four months suspended for 18 months.
Defence barrister Stephen Campbell stated: "This was a plea at the first opportunity. The only issue was if the offence was careless driving or dangerous driving.
"There is reference in the interview to 100mph, but the police accept that was not the case and this was an attempt at sarcasm by this young man."
He added that the vehicle had since been sold and Kane had began working as a joiner's apprentice which was "keeping him busy".
District Judge King stated: "Looking at the presentence report, it says that he accepts it but he displays limited victim awareness and presents a medium risk of reoffending.
"Looking at his record, it would seem that he thinks that road traffic legislation does not apply to him. He is on the verge of going to prison for an extended period of time."
He added: "The report recommends an enhanced combination order…that is one foot in the door of the prison and if he continues doing it he is going to have to be locked up.
"Taking off in the situation you did, you could have killed yourself and someone else. I don't think you are the kind of person that would do well in prison."
Kane was sentenced to an enhanced combination order consisting of 100 hours community service and 12 months probation.
The defendant was also disqualified from driving for a period of two years and was ordered to pay a fine of £100, along with the offender's levy of £15.
Sign Up To Our Newsletter