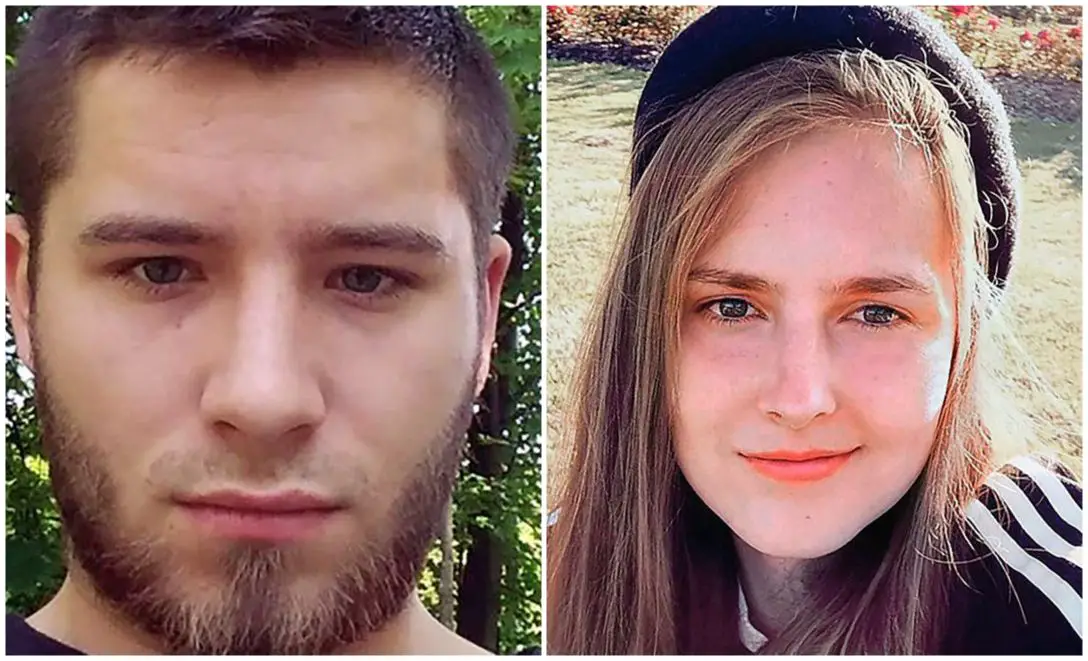 A man who admitted murdering his girlfriend in their Newry home has been ordered to serve a minimum of 20 years in jail before he can be considered for release.
Dawid Lukasz Mietus (25), of Drumalene Park in Newry, was sentenced today (Thursday) at Laganside Courts for the murder of Patrycja Wyrebek on August 2, 2020.
The court was told he beat and strangled the 20-year-old.
She was found dead by police in the bath of their home. There was also heavy blood spatter and staining in one of the bedrooms.
The defendant, who pleaded guilty to the murder in April 2022, originally told his aunt he had "punched and hit her as much as he could" and had choked her for 20 minutes.
He also said he took pleasure in the killing.
He was found by police behind an oil tank in a nearby house and put a knife to his throat when police tried to approach.
The stand-off ended when he was shot with a taser.
During police interviews, Mietus changed his story several times.
In one version of events, he claimed Ms Wyrebek's death had been caused by a consensual sex act which went wrong and that he had not intended to cause her serious harm.
The victim had previously reported Mietus to the police for domestic violence incidents.
She had arrived in Northern Ireland in 2006 and lived with her father and step-mother until she moved to Newry to be with the defendant in January 2020.
In a victim impact from her parents and two of her siblings, Mr Justice O'Hara said they remained "overwhelmed by her loss".
They described her as "cheerful and happy, close to her family, caring and loved".
The court heard that Mietus, who was also from Poland, had had a "miserable childhood" and an "uneasy" relationship with his mother, who has longstanding alcohol problems.
Mr Justice O'Hara added he did not accept that "significant remorse has been shown" by the defendant.
He said he must spend at least 20 years in prison before being considered for parole.
Detectives from the PPSNI's Major Investigation Team have welcomed the sentence handed down.
Detective Inspector Mark Gibson said: "Patrycja was, tragically, found dead at her home on the morning of Sunday, August 2, 2020.
"She had been murdered by her boyfriend, Dawid Mietus.
"Patrycja died of strangulation. The post mortem also revealed multiple injuries and bruising on her face and body.
"This has been a particularly painful and distressing ordeal for Patrycja's family, who remain absolutely heartbroken. They've had an agonising wait of over a year and a half to hear Mietus finally admit the truth."
Detective Inspector Gibson went on to make an appeal to anyone who may feel trapped in an abusive relationship.
He said: "Domestic abuse is not just physical. It can take many forms, including controlling behaviours and emotional and financial abuse.
"We know that victims can feel vulnerable, isolated and frightened. Trapped by their abusers' manipulations. We also sadly know, as seen in this case, that domestic abuse can fatally escalate.
"I am keen to encourage any victims of abuse to come forward.  We will help you.  We'll listen to you and we will treat you with total respect and sensitivity. You don't have to suffer in silence.
"Please contact us on 101, or in an emergency call 999."
A statement read on behalf of the family said Patrycja was "a young woman who had her whole life ahead of her and had so many plans for the future".
It added: "She was a happy and beautiful person. She should be alive today to fulfil her plans and be with her family.
"We will never understand why Patrycja was taken from us, we will suffer her loss for the rest of our lives.
"Our children are the only thing that give us something to live for. Our hearts are broken and they will never be the same again."
Sign Up To Our Newsletter