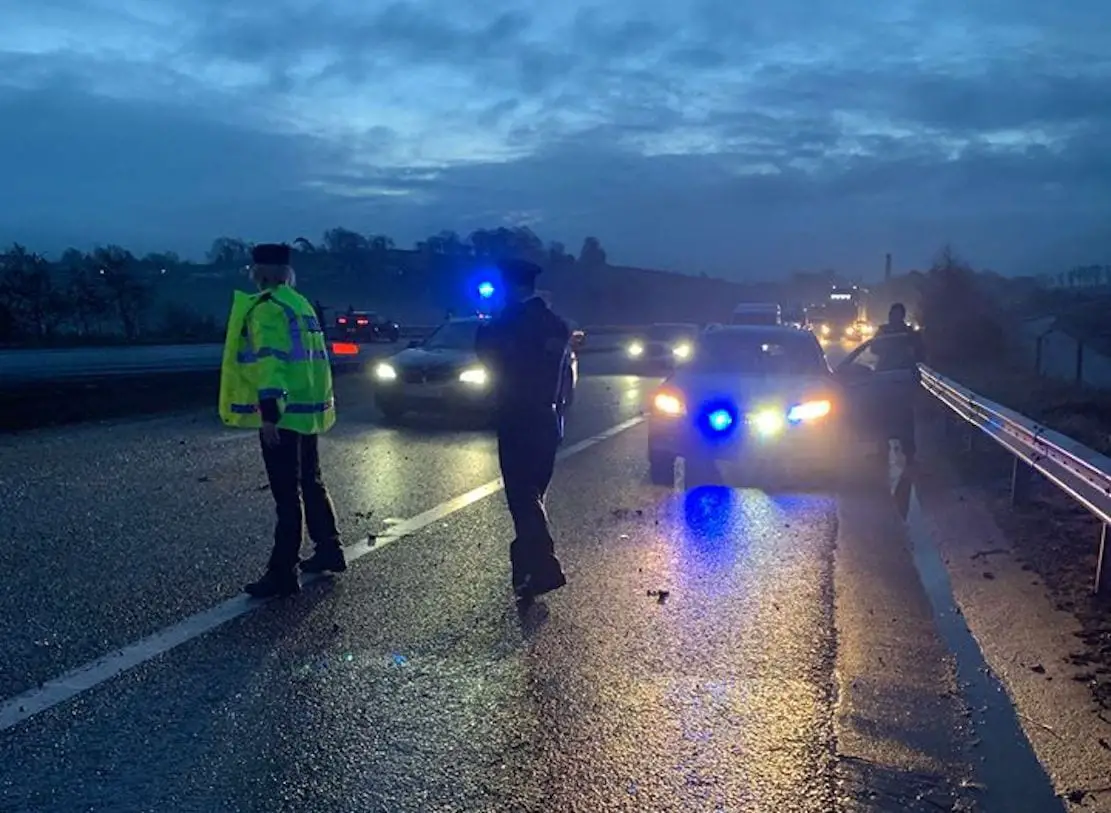 A man who drove the wrong way on the slip road to the A1 whilst over twice the legal drink drive limit has been handed a suspended sentence.
The 23-year-old was also given a three year disqualification, this being his second such offence in the last 10 years.
Edminas Baumila, of Patrick Street in Newry, had pleas of guilty entered to driving with excess alcohol, using a vehicle without insurance, dangerous driving and driving whilst disqualified at the city's Magistrates' Court on Wednesday.
Prosecution outlined that at 6.45pm on July 2, of last year, police were called to a report of a collision on the A1 slip road near the Forkhill roundabout.
Officers arrived to find a car with a deflated tyre on the slip road. The defendant was located in the driver seat with the keys in the ignition.
It was noted that Baumila's speech was slurred and a smell of intoxicating liquor emanated from the vehicle. Upon getting out of the vehicle it was also observed he was unsteady on his feet.
A preliminary breath test was carried out resulting in a fail, and subsequent checks by police revealed that the defendant had been disqualified from driving on March 7, 2019.
An eyewitness claimed to have stopped to check if Baumila needed help. They stated the defednant had then tried to drive the wrong way on the slip way scraping their car in the process.
The defendant met another car coming the opposite direction and spun back round, with the witness saying Baumila had been "driving like a lunatic".
An evidential sample of breath was obtained whilst the defendant was in custody and this gave a reading of 102mg of alcohol in 100ml of breath – over twice the legal limit.
Prosecution informed the court that Baumila did have one previous for driving with excess alcohol which fell within the statuary three year ban period of 10 years.
Defence barrister Justin Byrne stated: "In the day in question he had a row with his girlfriend. He started drinking and then decided to take the car out.
"It is accepted that this was a high reading and his recollection isn't great."
District Judge Eamonn King said: "This has all the aggravating features. The court outline is that he was driving whilst over the limit up the slip road the wrong way, even after someone stopped to see if he was OK."
Baumila was sentenced to three months in prison suspended for two years, he was disqualified from driving for three years and was ordered to pay a fine of £600, along with the offender's levy of £15, within 15 weeks.
Sign Up To Our Newsletter