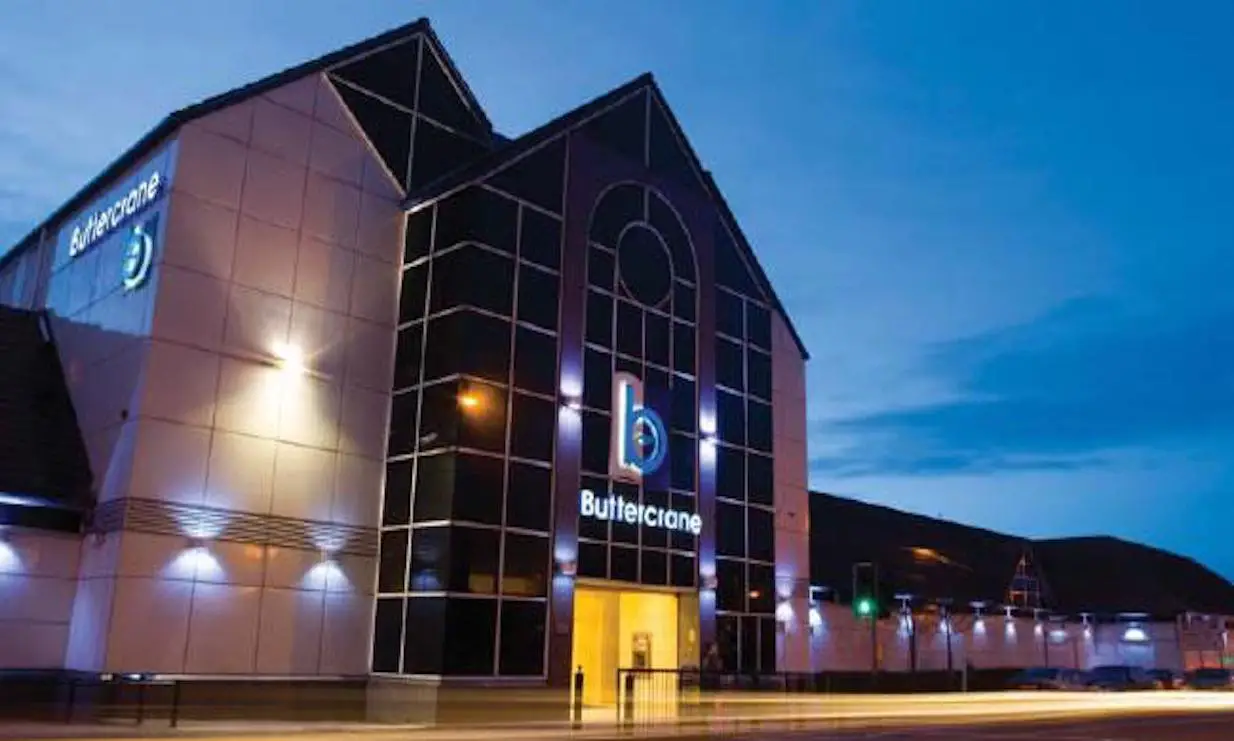 An arrest warrant has been issued for a man who is accused of assaulting another after being challenged about not wearing a mask in a Newry shopping centre.
The 25-year-old is alleged to have slapped and spat at the complainant at at Buttercrane Shopping Centre earlier this year.
Anton Antonov, of Talbot Street in Newry, failed to appear to face a single charge of common assault at the city's Magistrates' Court on Wednesday.
Prosecution outlined that on January 7, at 12.30pm, the alleged injured party claimed he observed a male standing by an ATM in the Buttercrane Shopping Centre. His attention was drawn to the individual as he was not wearing a mask.
Upon passing, the alleged injured party stated that, after locking eyes with this male, he challenged him about not wearing a mask.
The male is alleged to have then swung to slap him, but he managed to jump out of the way with the only connection being the defendant's fingers to his chin.
Then from a distance of about 2.5-metres, it is claimed that the male then spat at the alleged injured party.
The individual was subsequently identified by police as this defendant.
During interview following arrest, Antonov admitted to being at the shopping centre but denied slapping or spitting at the alleged injured party, claiming he had pulled at the victim's mask during the incident.
Deputy District Judge Anne Marshall ordered an arrested warrant for the defendant.
Sign Up To Our Newsletter