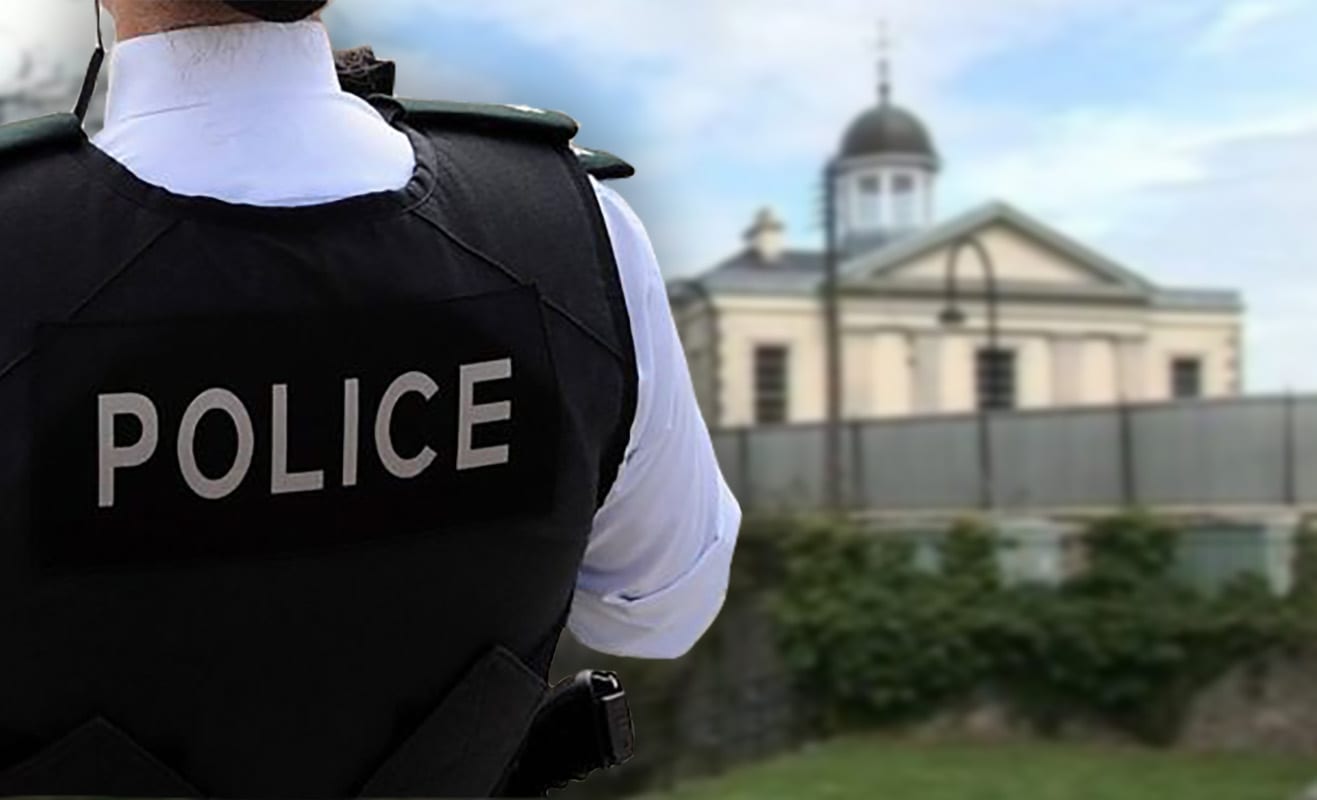 A man who is accused of throwing roof slates from a Newry hostel at police, hitting three officers, has been released on bail.
Court heard that the 38-year-old is also alleged to have hit the windscreen of a nearby car with a similar object, although no damage was caused.
Aaron Francis Taggart, of Central Promenade in Newcastle, appeared charged with three counts of assault on police, disorderly behaviour, criminal damage and attempted criminal damage at Newry Magistrates' Court on Monday, via videolink from police custody.
During a contested bail application, a constable outlined that on March 25, at 5.30pm, police received a report of a male on the roof of the Simon Community Hostel on Bridge Street, Newry.
Officers arrived and spoke to staff who identified the male as this defendant.
Taggart was said to have been located on a first floor roof at the rear of the property and debris of smashed roof slates were observed on the ground.
Upon approach by police, it was claimed defendant began throwing slates at them and refused to engage with the officers.
Taggart's behaviour was described as aggressive and erratic, with him allegedly shouting phrases such as "f*** off", "up the RA" and "black b's".
One of the slates allegedly thrown by the defendant was said to have hit the windscreen of a nearby Ford Focus, though no damage was caused.
Three officers claimed to have been struck by the items discarded from the roof, one in the back and another to the leg.
Court heard the third officer was hit on the top of their head, leaving them with bruising, a headache and nausea.
Court was further told Taggart eventually climbed down from the roof at 12.45am, with him then being arrested at 2.34am.
The defendant was taken to hospital in order to "detox off alcohol" before being taken to Banbridge Custody Suite on March 28.
Outlining objections, the constable stated that Taggart had "a number of relevant entries on his criminal record" and that he was likely to reoffend "due to his alcohol dependency".
She also informed the court that the defendant had committed 18 breaches of bail between 2012 and 2020.
The constable added that there were concerns for Taggart's own safety, after he had told hospital staff of "suicidal thoughts".
Under cross-examination from defence solicitor Brian Archer, the constable agreed that the defendant had no other cases pending and that his last offence was in July of last year.
Mr Archer stated that his client accepted he had an "alcohol problem" but this was "characterised by binge drinking" not drinking every day.
Addressing the mental health concerns, the solicitor submitted that the best place for Taggart to receive help was through the health service not in prison.
Deputy District Judge John Rea granted the defendant his own bail of £500, with conditions including that he reside at an address approved by police, he is not to be intoxicated in a public place and must not enter Bridge Street in Newry.
The case was adjourned to April 28 for an update.
Sign Up To Our Newsletter