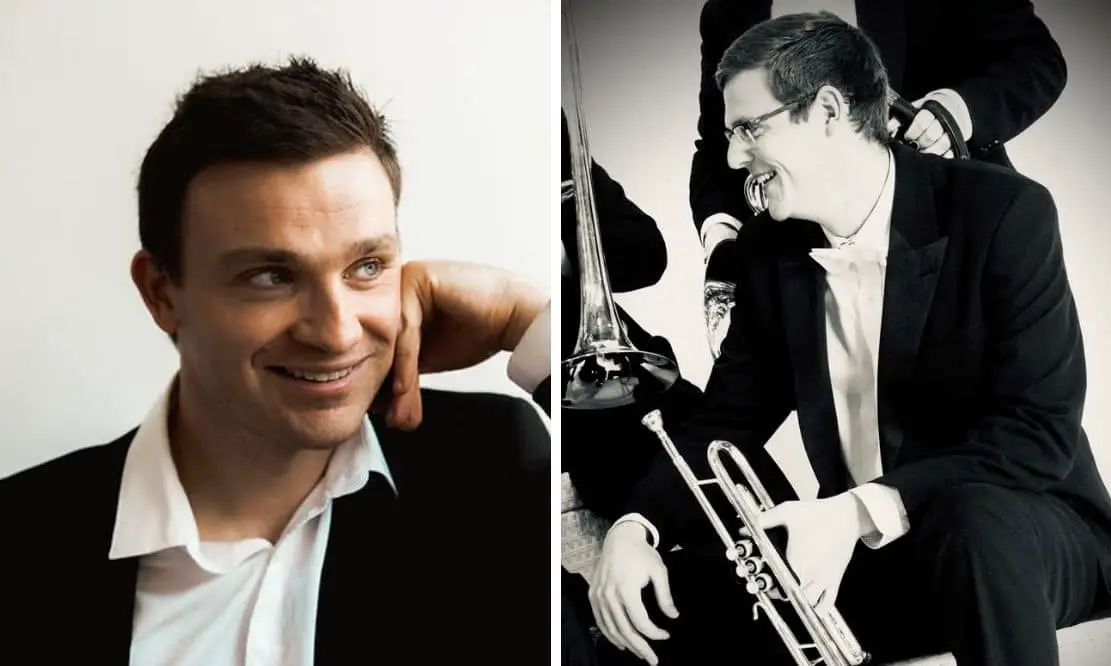 Two friends from Poynztpass will be achieving a long-held ambition when they stage their first recital together in the Market Place Armagh this weekend.
Pianist Cahal Masterson and trumpeter Stephen Murphy, both aged 30, met at St Colman's College in Newry and attended youth orchestras together, but then headed off  in different directions to pursue careers as professional musicians.
However, this Saturday night, they will be giving a recital, 'The Romantic Trumpet', and they are hoping that not only will local people turn out to support them but that there will be more opportunities for such performances in the future.
The recital will feature music from Eastern Europe, written by some of the best known composers of the 20th century, including Tchaikovsky, Rachmaninov and Oskar Böhme, and will be a night of  "easy listening, romantic music".
Cahal, who was a French horn player before becoming a concert pianist, comes from a musical family, with four siblings who are all professional violinists.
Stephen, meanwhile, was introduced to the trumpet thanks to the SELB music service and the persistence of former headmaster of St Joseph's Primary School, Frank Watters.
Said Stephen: "Mr Watters was responsible for getting the SELB to come to Poyntzpass to teach brass instruments in the mid 90s, as before that there was no tuition available.
"Because it was such a small rural school he had to really persuade them to give one hour per week. So thanks to him I got the opportunity to learn trumpet and may not have got the chance otherwise."
After school, Cahal headed off to university in Dublin to study music while Stephen chose to study in Manchester.
Since then, both have travelled and worked abroad extensively, accumulating prizes and accolades in the process.
Cahal is currently based in Poyntzpass, working on both sides of the border, and also in Spain.
Stephen freelances as an orchestral trumpet player with the Ulster Orchestra and two RTE orchestras in Dublin, although his main work base is in Birmingham where he freelances with a number of the leading English orchestras.
Funding for Saturday night's performance has been provided by the Arts Council NI and Cahal says they are also grateful to the Market Place for providing the venue.
Cahal and Stephen have been planning the recital since September, well before the Russian invasion of Ukraine.
With most of the music on the programme having been written by ex-Soviet Union composers , the pair did very briefly consider adjusting it, but decided against it.
​"Tchaikovsky and Rachmaninov suffered immensely under the regime they were under," said Cahal. "And Reinhold Glière was born in Kyiv in modern day Ukraine, but it was under the Soviet Union when he was writing."
In an addition, however, they will open the concert with the Ukrainian national anthem.
Sign Up To Our Newsletter