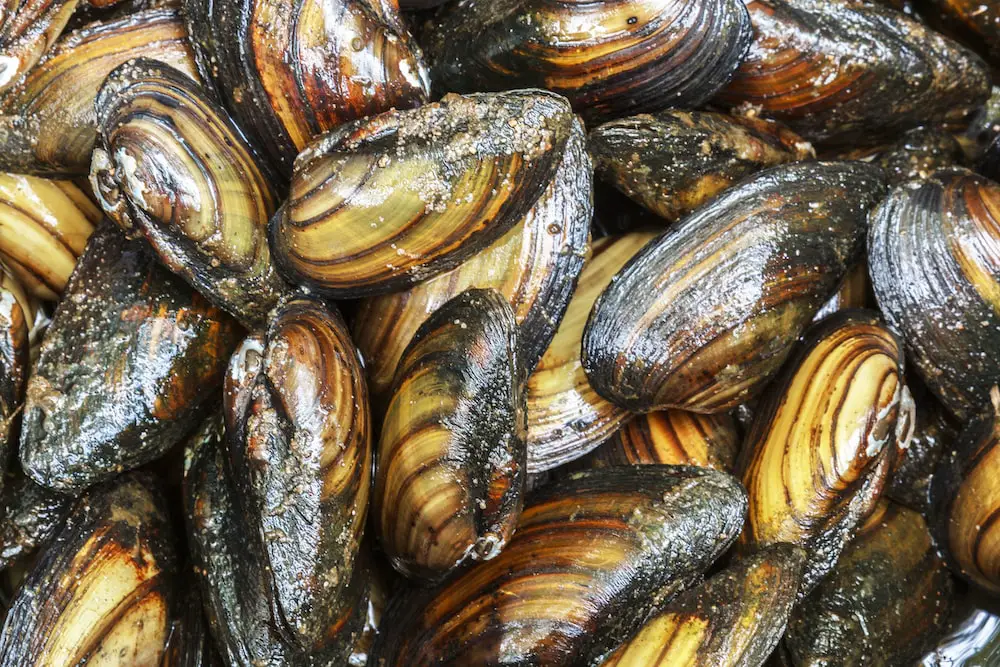 An invasive species of mussels – which can pose a threat to other species and pose risks to human health – has been found at Newry Canal, experts have confirmed.
And a warning has gone out to the public after it was revealed that the mussels' arrival in the city which splits counties Armagh and Down was as a result of human action.
Fishery officers from the Loughs Agency recently observed zebra mussels (Dreissena polymorpha) near Victoria Lock at the Newry Canal.
Zebra mussels are an Invasive Non-Native Species (INNS), meaning they have been transported outside of their natural geographic range only to proliferate in their new environment, contributing to habitat loss, species extinction, ecosystem impacts, risks to human health and economic impacts.
Multiple specimens from a range of age classes were observed in the Newry Canal during low water conditions at the end of the summer.
The presence of several age classes suggests an established, spawning population.
The species spread from its native range in the Ponto-Caspian region during the 19th Century before dispersing across Europe through newly constructed, interconnected and artificial waterways.
Zebra mussels were first recorded in Ireland in 1997 on the lower part of the navigable Shannon system, although it is believed that the species may have actually arrived years earlier. They were first reported in Northern Ireland in 1998 at Lower Lough Erne and, by 2010, a confirmed spawning population was present in Lough Neagh.
Although zebra mussels are now widespread across the island of Ireland, they still present a number of significant ecological, social and commercial threats to native systems.
The introduction of this invasive species can lead to unprecedented ecological changes, which occur as a result of zebra mussel settlement, filter feeding and excretion.
The combination of these factors has the potential to significantly alter native ecosystems.
Social and commercial factors associated with zebra mussel invasions involve the detrimental effects of mussel 'biofouling' on man-made structures such as recreational and commercial watercrafts, water intake and cooling systems on industrial plants, jetties and pontoons.
Other economic issues arise from the potential loss of income or employment as a result of the negative ecological impacts, which includes a reduction in the density of an economically valuable species.
These impacts all have financial implications in terms of management, mitigation and prevention.
Sharon McMahon, CEO of Loughs Agency, commented: "Invasive species have arrived and are continuing to arrive across the island of Ireland through a variety of vectors, almost universally caused by human actions.
"Therefore, it is imperative that preventative measures are taken to avoid further spread and introductions.
"It is the responsibility of all water users to ensure that invasive non-native species are not transferred between water bodies. Do not introduce zebra mussels to any new sites and all sightings of the species should be reported.
"Avoid fouling of boats and equipment, and ensure everything is clean before moving to any new waterbodies. In addition, do not move ballast water between waterbodies."
Invasive Species Northern Ireland recommends the 'Check Clean Dry' approach, with more information available here: invasivespeciesni.co.uk/what-can-i-do/check-clean-dry/
For further details on INNS found within the Foyle and Carlingford catchments, visit loughs-agency.org/managing-our-loughs/conservation/invasive-species/
Sign Up To Our Newsletter