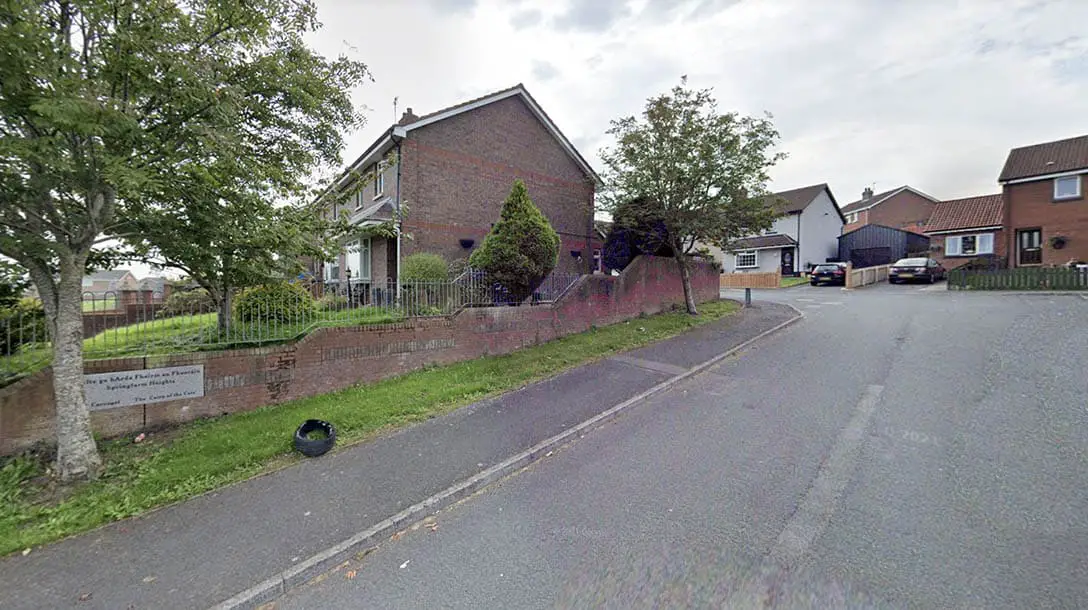 Three Newry men accused of beating a man with baseball bats lined with nails inside his city home on Tuesday morning have all been granted bail.
Despite police objections centred around "community confidence" in the area, District Judge Eamon King granted bail to the defendants: Niall Patrick McNulty, 33, of Bridge Street; Colin Shields, 30, of Clanrye Avenue; and Javin McClure, 27, of Bridge Street.
They are all charged with aggravated burglary along with a number of separate offences related to the incident during the early hours of Tuesday morning (November 29).
Newry Magistrates' Court heard that at approximately 2.30am the three accused allegedly entered a property in the Springfarm Heights area of the city before assaulting a man inside with a baseball bat with nails protruding from it, as well as an iron bar.
Detective Constable Johnston, who said he connect all three to the charges, said that one the males stated, "you murdering bastard; this is the IRA and this is a punishment beating".
Before the males left the house they took the victim's car keys from the door and subsequently stole his vehicle – a Vauxhall Crossland. A vase was also broken inside the property during the altercation.
Approximately one hour later, police located the vehicle crashed into a barrier on the southbound carriageway of the A1.
The car had sustained significant damage, with one wheel off due to the impact.
Police searched the surrounding area and saw two men run off into nearby fields.
McClure was located nearby on the Upper Clontigora Road where he had a screwdriver in his possession.
Det. Constable Johnston told the court how McClure provided a false name to police initially, that he was unsteady on his feet and appeared to be under the influence.
A police dog located McNulty in the garden of a nearby property on the Old Dublin Road. He kicked out at the dog in an effort to avoid arrest causing the dog to bite him on the lower left leg. He was transferred to Daisy Hill Hospital and declined to provide a urine sample before being arrested.
Det. Constable Johnston said Shields was located in a nearby area of the Ellisholding Road, off the Old Dublin road.
His clothes were soaking wet where police suspected him to have been outside in the rain for a period of time. Police also located vehicle keys for the stolen vehicle by a tree in the vicinity of the arrests.
CSI attended the scene of the alleged aggravated burglary where a footprint was lifted from the point of entry – the interior windowsill.
Det. Constable Johnston said that upon initial review, "police strongly believed that the imprint is likely to match the footwear seized from Javin McClure".
The victim sustained a number of bruises and police took images of these injuries and a statement had been recorded from the injured party.
In interview McClure provided an account that he was with his girlfriend driving about Newry when they had an argument and she "left him on this unknown road".
Det. Constable Johnston added: "He's failed to provide the girlfriend's details to verify and answered no comment to all other questions.
"Niall McNulty provided a prepared statement and then answered no comment to all questions…it stated that he had been drinking with…Colin Shields and Javin McClure earlier in the evening, watching the football and drinking alcohol.
"He said Colin and Javin left between 11-11.30pm before returning at approx 2-2.30am. It was this time he was trying to leave [via taxi] however they were busy, so someone picked him up. He does not confirm what vehicle collected him, who was in it, or who was driving. He did state he was not driving any vehicle but there was an accident.
"Colin Shields has stated he was in the house with his cousin when Niall and Javin collected him in a stolen vehicle. He was unaware this was stolen and took his cousin's bank card, with consent, to go to the off licence.
"At this time, Javin was driving the vehicle. Niall was in the front passenger seat and he has crashed the vehicle driving on the A1 towards Jonesborough. Colin has denied any involvement in the aggravated burglary and states he has previously been in the victim's house, months prior."
The detective constable said police were objecting to bail due to the severity of the incident and "in terms of public perception…and community confidence at the minute within that area [as] burglaries are quite high".
He contended that the three suspects all reside within one mile of the injured party's address and that it appeared to be an unprovoked attack on the man.
However, McNulty's defence solicitor contested that his client should have been granted police bail for further enquiries to be made.
The defence contended that given his client was charged with driving the vehicle, and allowing himself to be carried that "the court can assume at this stage that the police don't know; they have no evidence that he was driving this vehicle at all".
"You can't connect him with the one charge and then try and connect him to a completely different charge. The court accepts that you have a vague suspicion that he was in this car but that's about it, isn't it?"
He added: "It was premature to charge him; he should have been admitted to bail by the police while all these inquiries were carried out, rather than bringing him straight here today, and saying under oath that you can connect them when, as a matter of fact – not being critical of you – you can't".
District Judge King granted all three bail to appear back before Newry Magistrates' Court on December 21.
Bail conditions include a 11pm-8am curfew, a prohibition on alcohol and to reside at a police-approved address in the interim.
Sign Up To Our Newsletter