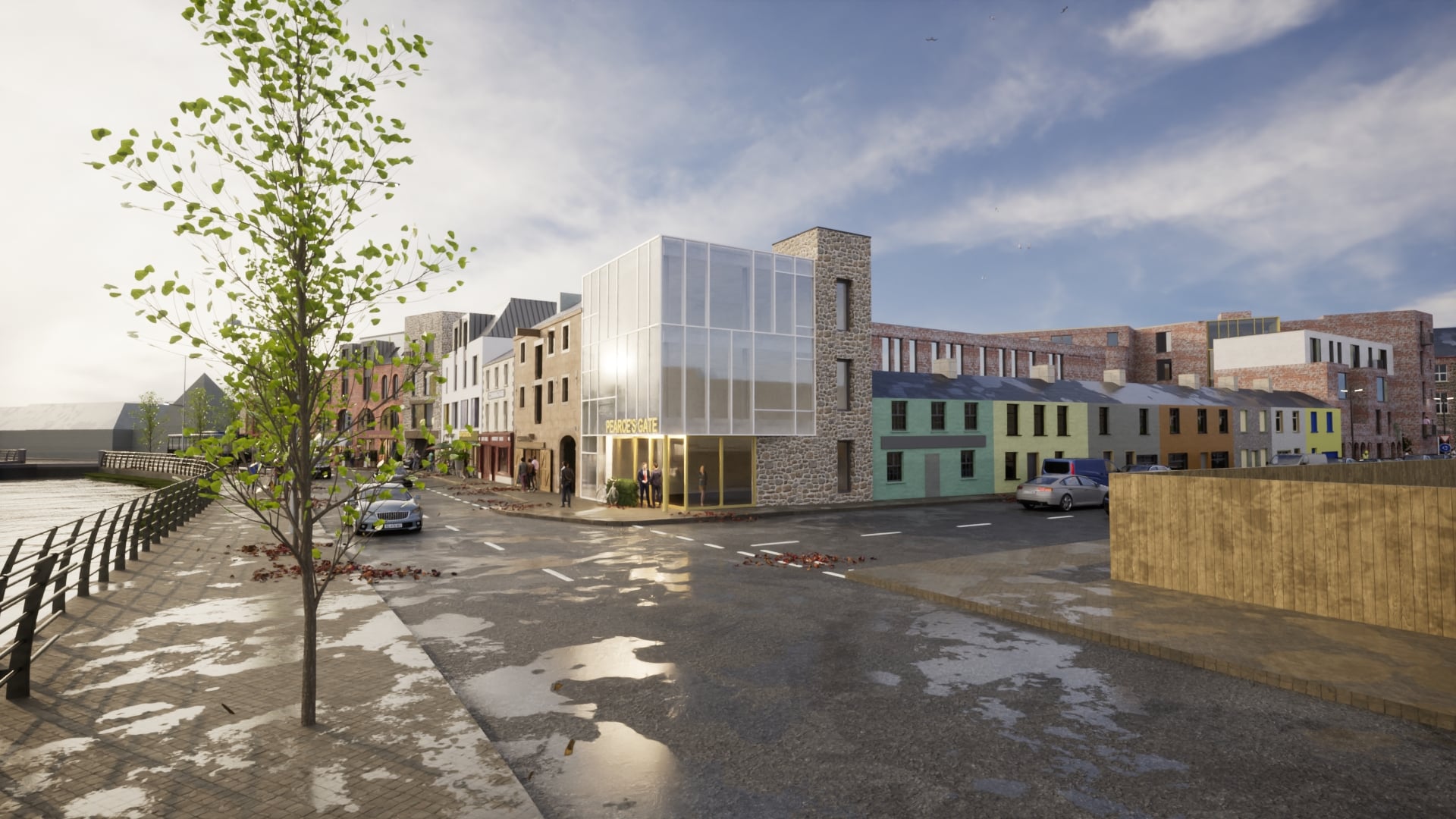 These are the images of how a high quality multi-million pound regeneration scheme – involving apartments, shops, office accommodation and a cafe – will develop the heart of Newry.
Newry, Mourne and Down District Council has granted planning permission to local property development  company, Kerr Property – a Keltbray Group company – for the Pearce's Gate development at Merchant's Quay.
It will be a major city centre mixed use development comprising 62 two-bedroom and 11 one-bedroom apartments, three retail units and a coffee bar.
It will also provide 864 square metres of office space, landscaped areas, communal courtyard and car parking.
As part of Kerr Property's commitment to sustainability, the scheme offers 11 car parking spaces with the aim of encouraging the reduction of the use of private cars and increasing the use of public transport.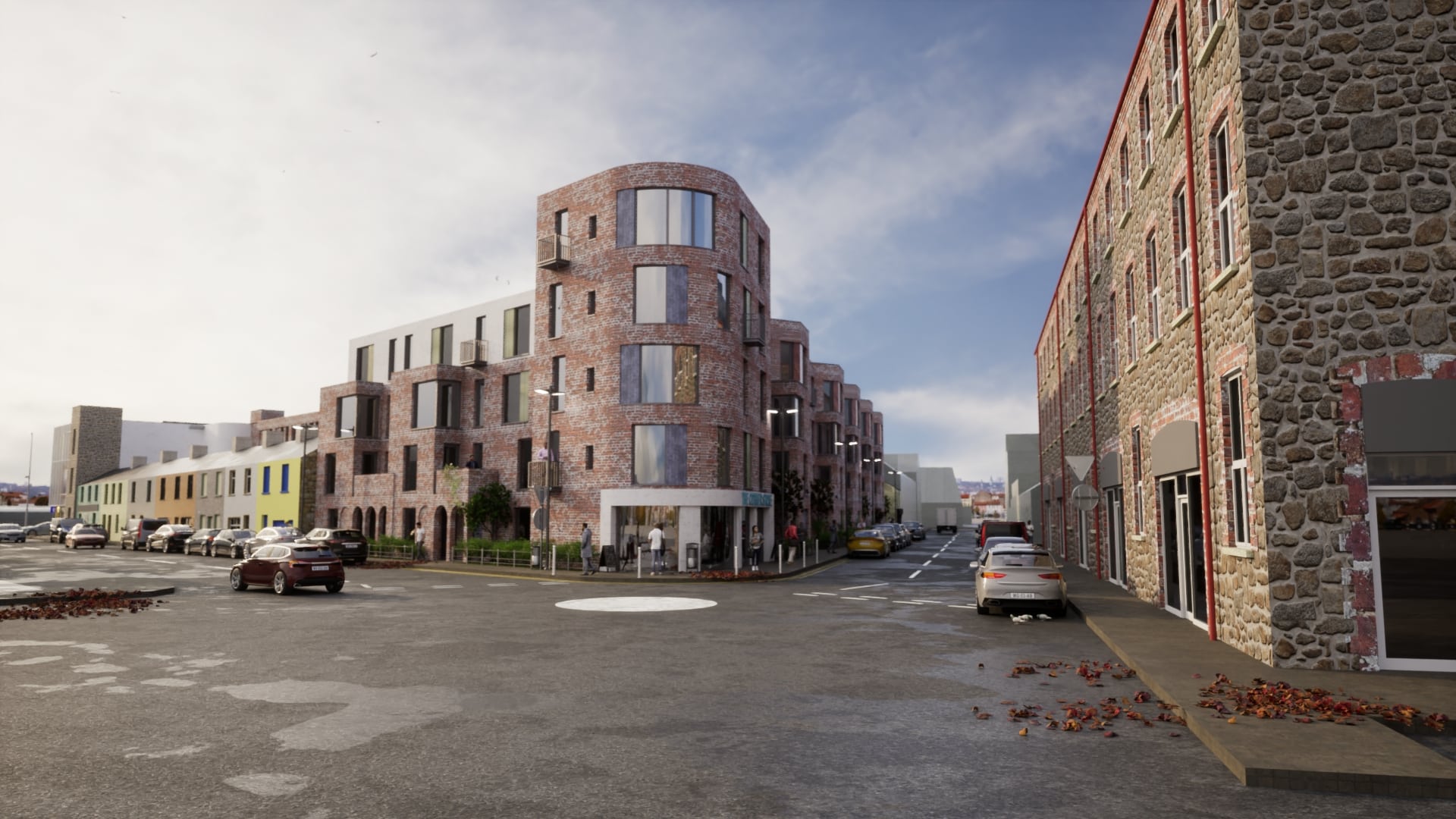 Pearce's Gate will also offer Newry's first Car Club giving residents of the apartments the opportunity to hire a car by the hour for those infrequent journeys, rather than the need to own their own vehicle.
Martin Conlon, Development Director of Kerr Property, said: "We welcome the approval of planning permission for Pearce's Gate at Merchants Quay in Newry and are confident that it will provide a significant economic and jobs boost to the city.
"The scheme will firmly respect the heritage and historic location and regenerate a vacant and under-utilised area to create a high quality, sustainable urban development.
"It will also further strengthen Newry, Mourne and Down District Council's exciting plans for the continued regeneration of the city."
"Sustainability is at the core of Kerr Property's work and in line with this, the scheme also signifies a step change to achieving a reduction in carbon impact.
"The site provides minimal car parking but takes advantage of excellent public transport links and is conveniently located within walking distance to the bus station which connects to the train station, allowing residents to live there without the need to own a car. In turn, this will increase the footfall and dwell-time across the city.
I am confident that Pearce's Gate will play a key role in encouraging people to live, work and socialise in Newry which will generate a huge economic impact for local businesses for years to come."
Sign Up To Our Newsletter