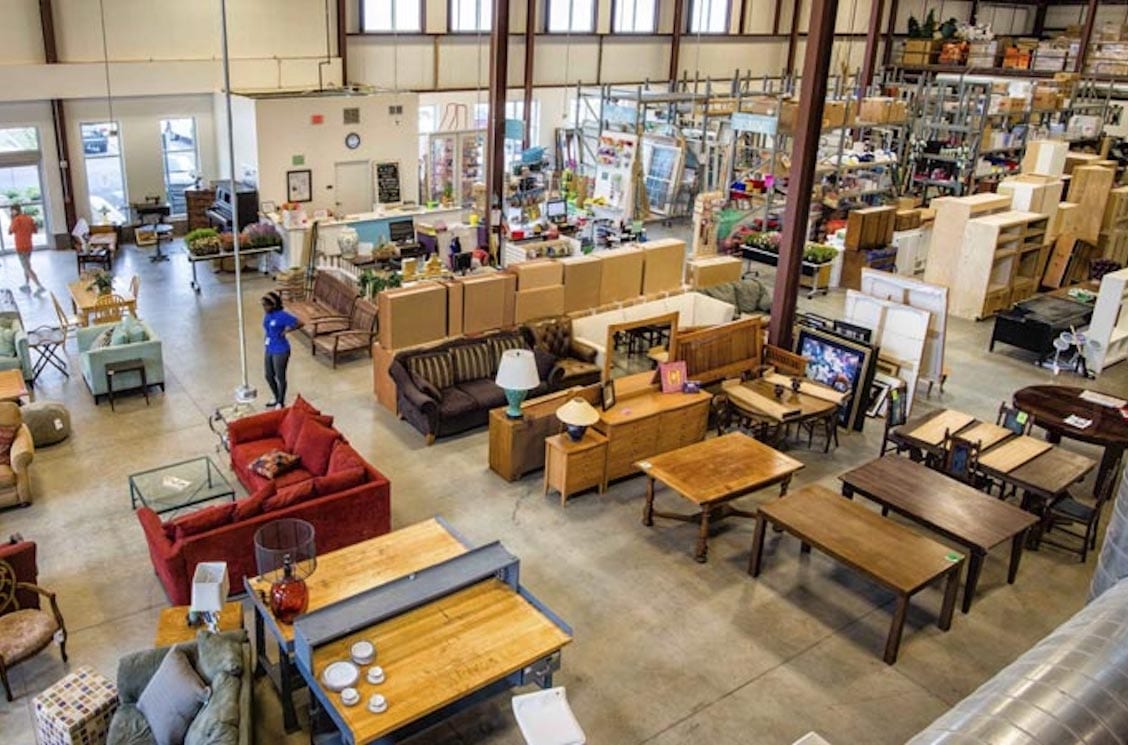 The planned Habitat for Humanity store in Newry should be open at the start of September.
The charity has now confirmed that it has secured the lease to open its new ReStore premises at a site on the Dublin Road.
They are now in the process of recruiting two members of staff to man the store.
Habitat for Humanity will take possession of the building by mid-July to allow plenty of time for preparatory work ahead of opening.
The information was provided during a meeting between Newry, Mourne and Down District Council and the charity's chief executive Jenny Williams.
It was in April that Armagh I revealed that the new Habitat ReStore – which helps families improve their homes at low-cost and provide volunteering and training opportunities for local people – is to open in Newry.
It will be only the third store in Northern Ireland and money raised will help Habitat for Humanity Northern Ireland as the charity's goal is to "raises funds to build hope and homes around the world".
Habitat ReStore is a social enterprise. The first opened in Lisburn five years ago and another then in Ballymena in 2016.
Now the new outlet will be up and running before the end of September.
According to Habitat, the ReStore is a hub for its work, connecting the local and global, and it has already had a "significant impact on the local community" since it first launched.
The charity explains how it operates: "By selling donated new and used building and home improvement materials, it serves thousands of families who need help to improve their homes at low cost and diverts tons of material from landfill.
"ReStore delivers volunteering and training opportunities for people of all backgrounds and abilities and raises funds to build hope and homes around the world."
Chief executive Jenny Williams updated councillors on plans when she attended the NMD council committee sitting.
She explained that all goods sold through ReStore were "competitively priced".
They worked closely with partners such as B&Q, Haldane Fisher and Murdock's and Flannigan's Flooring who supplied them with the end of line products.
They did not have contunuity of supply which meant they were not in competition with anyone.
Ms Williams explained that they also benefitted from the support of the public who were clearing out houses and garages.
She confirmed that nobody buying from their premises were means-tested as "that would create a stigma"; the majority of customers were on low incomes but there were also some bargain hunters and people looking to 'up cycle'.
Ms Williams said Habitat NI would be targeting people across the Newry, Mourne and Down District when they opened and asked for council's help to get the message out.
Sign Up To Our Newsletter